After dust up with county, Casper leaders seek bigger share of infrastructure funds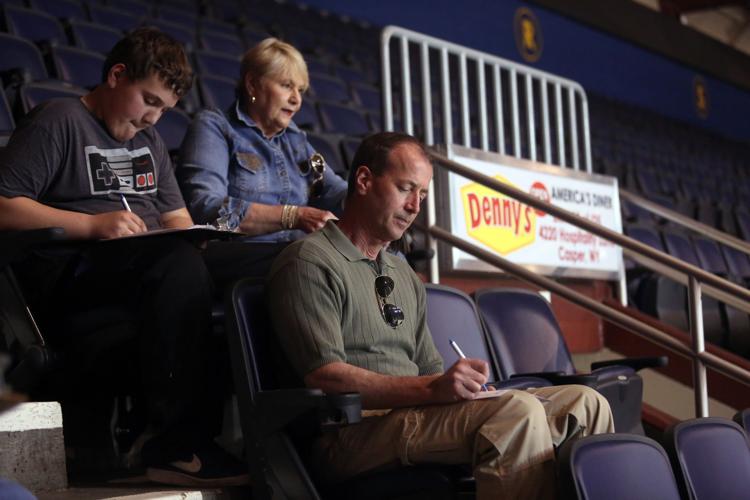 A recent disagreement between Casper and Natrona County officials about how to divvy up a certain form of state funding has left some Council members calling for changes.
Consensus funding is intended to help communities with various infrastructure issues. In Natrona County, all municipalities must agree on how to disperse the money before it can be used.
But some city leaders want the money to be distributed based on the size of each municipality — meaning Casper would get a bigger piece of the pie than its smaller neighbors.
"I think that we have to base it on population and on tax payer participation [next time]," Councilman Dallas Laird said Friday.
Given that Casper pays more taxes than other municipalities in the county, Laird said its reasonable that the city should receive more of the funds. The councilman said he would also prefer that the state specify exactly how the money should be handed out to prevent disputes.
"I don't want to be arguing with my neighbors," he explained.
Casper would have received about $6.5 million of the most recently allotted consensus money if it were divided on a per capita basis, City Manager Carter Napier told the Council last week. Instead, the city received about $3.4 million.
Councilwoman Amanda Huckabay said Tuesday that she understood the argument for dispersing the funding based on population, but was concerned that Casper's smaller neighbors would then never be able to afford needed infrastructure repairs.
"That's a matter of public safety," she said.
Vice Mayor Charlie Powell, who noted at the meeting that Casper citizens haven't been getting their fair share, said Thursday that he would like the city's size to be taken into consideration the next time local leaders are tasked with dispersing consensus funds.
Casper has about 75 percent of the county's population, but only received about 35 percent of the most recent allotment, he explained. Although he understands that smaller towns need support, Powell said he felt the existing distribution was too disproportionate.
Deciding how to give out consensus funding is always a challenge, Napier said Thursday. Some counties in Wyoming do divide up the funding on a per capita basis, but that has never been the standard practice in Natrona County.
"Casper doesn't want to alienate the smaller towns," he said, adding that the city recognizes that it's especially challenging for tiny municipalities to generate revenue.
Given the state's current economic challenges, the city manager added that its unlikely the county will be receiving more consensus funding anytime soon.
If consensus funding is provided again, local leaders will need to discuss the possibility of factoring in the size of all the involved municipalities, Mayor Ray Pacheco said Monday.
"I would like to see Casper certainly have its fair share but at the same time we still have to work together [with other towns]," he said.
City and county leaders disagreed last month over how to divide up $1.8 million of consensus funding, which was leftover after previously being slated to build the Amoco Reuse Convention Center, which never panned out.
A potential new plan proposed by Napier last week appears to have appeased both sides.
City Council initially asked for $600,000 for new seats and metal detectors at the Casper Events Center, and $185,646 to replace the Casper Ice Arena ice plant, but the new plan nixes the request for the ice plant and also eliminates funding for Mills to repair park equipment. Instead, Natrona County will receive $200,000 to fix the drainage system in the stalls and stables at the Central Wyoming Fairgrounds.
City staff is now drafting the formal new proposal, which will require official approval from council.