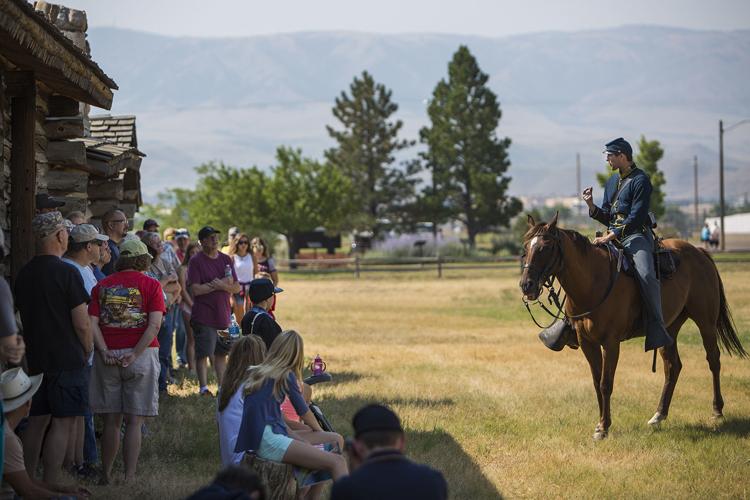 Deciding the fate of Fort Caspar won't be easy for the city, officials say.
Casper's leaders are currently weighing the pros and cons of seasonal closures at the regional history museum. Doing so would save about $167,000, annually but many residents are concerned that the facility's overall quality would rapidly decline as a result.
"I know there is quite a bit of passion behind [keeping the museum open year-round] and I get where they are coming from," said Mayor Ray Pacheco.
The City Council will be discussing the issue during Tuesday's work session. The mayor said he's hoping to find a middle-ground solution that will permit the museum to stay open full time while also cutting back on its spending.
The city is trying to decrease expenditures in order to reduce its reliance on state funding.
Wyoming's local governments have limited means of raising funds, which leaves them largely dependent on appropriations from the state Legislature. Local leaders are subsequently uncertain about the level of funding they can expect to receive from year to year.
"In light of the financial times we are facing, it's really critical that we look at every opportunity we have to address short falls and cost recovery," City Manager Carter Napier said Monday.
The seasonal closure would last from Nov. 1 to April 30. Seventy-six percent of the museum's foot traffic occurs outside of this time frame.
About 50 residents voiced objections to the possibility of a partial closure during a meeting about the museum's future held at the facility last month.
Many of those who spoke explained that museum staff uses the slower season to maintain the property, care for artifacts and create new exhibits. Without new exhibits, some argued that visitors would stop coming and the museum would eventually close down entirely.
About a dozen residents recently submitted letters to the city manager's office urging the city to keep the museum open year round.
"Museums bring in tourists who then spend money in restaurants, hotels and retail shops," states a letter from Patti Finkle. "Perhaps instead of closing the museum, the city should invest in it and use it as a way to bring in more tourists and thus generate more income."
Explaining that "hundreds of school children" visit the facility from across the state, a letter from Carolyn Buff asked city leaders to preserve the museum for the state's students.
If seasonal closures do take effect, Parks and Recreation Director Tim Cortez said Monday that he will try to limit any negative effects.
"We will have to dig deep and be creative," he said. "We will see what the Council wants to do and go from there."