After nearly four decades, Lou Taubert Ranch Outfitters will be closing its Billings store this summer.
"We're going out on top," said Anita Taubert, manager of the Billings store.
Taubert, who opened the Billings store with her sister Carlene in 1979, blinked back tears as she talked about winding things down.
"The difficult part is we don't have to close this store," she said. "It's very successful."
Taubert's main location, a large store in downtown Casper, will remain open and now serve as the only Lou Taubert outlet.
The store's namesake, Lou Taubert, is Anita Taubert's grandfather and the man who launched the business in Casper 99 years ago. The entire operation has always been family run.
That's the issue now. The next generation of Tauberts don't want to run a high-end western wear clothing store.
"They've chosen other paths," Anita Taubert said. "And they're great paths."
Her children and her siblings' children have all gone to college and become engineers and doctors and successful professionals in their own right. She said she couldn't be more proud of them.
Without an obvious successor, a few years ago Anita and her siblings — she has her sister and three brothers — started talking about how to wind down the business in Billings. It's been a process, she said.
"This is our baby," she said. "This is our making."
They couldn't stand the thought of selling it, she said, so they decided the best option was to close the store.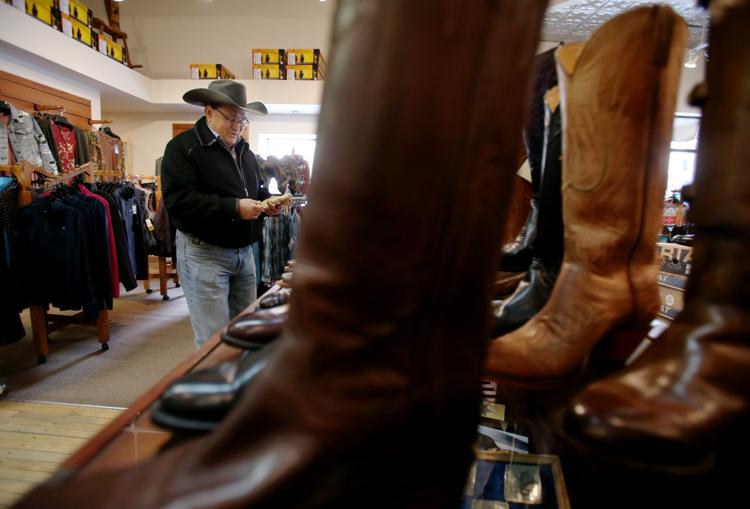 Anita and her siblings grew up in the Casper store. When they were little kids, Anita and Carlene would pretend to be mannequins and pose in the display windows. Her mother, who is 94, still comes in to work.
Through it all, they've been supported by a loyal and dedicated customer base. Anita talked about those customers who regularly shopped at the store like she would a close friend.
"They've really been good to us," she said. "This whole business has been so good to our whole family. I'm going to miss all these people — they're the heart of our business."
Anita emphasized that she and her husband Bob are not retiring, they're simply slowing down. Anita will spend a couple weeks a month in Casper, helping at the store there.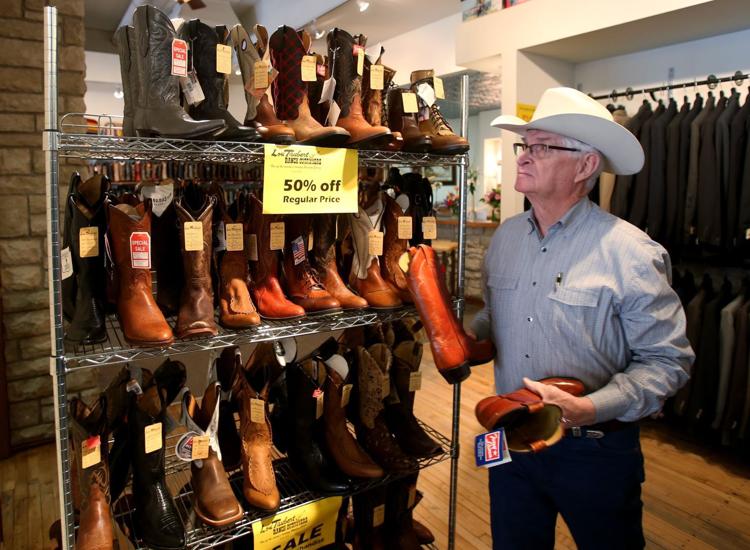 When they're not working in Casper, she and Bob will do a lot of horse riding and enjoying the outdoors. She said it'll be nice to enjoy a slower pace for a while.
Until that happens, she'll be in the Billings store getting it ready to close and making sure all the details are taken care of. And then she'll lock up one final time.
"I have loved coming to work every day," Anita Taubert said. "It's going to be hard to close."