Who wants to be a Casper City Council member?
The city is now taking applications for the seat left by Todd Murphy when he resigned in April after just over three months on the job.
Interested people must live in west Casper's Ward 2 and submit an application and resume by May 15.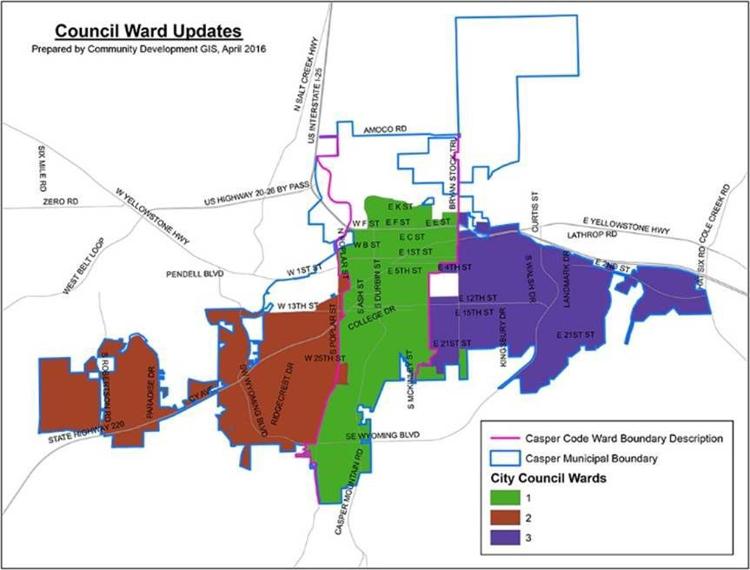 Council will schedule a meeting in about two weeks to interview applicants and then vote to appoint a new member. Budget planning at the end of the month has increased pressure to fill the vacancy.
"Staff's interest is if we could possibly get the individual in place for some of these budget meetings that would be upcoming," Interim City Manager Liz Becher told Council at its work session last week.
Councilman Chris Walsh agreed it was important to have a new council member in place soon and said that two weeks would be plenty of time for people to send applications.
"The position has been open, so anyone who's interested is already thinking about it," he said.
While Murphy stepped down for "private and personal" reasons, he had sent an email to fellow Council members in March lamenting that candidates had not been warned about the workload before running.
Casper City Councilman Todd Murphy announced his resignation Wednesday after only four month…
"The fact of the matter is that we did not know all that expected of us prior to running in the election," Murphy wrote.
Councilwoman Amanda Huckabay has also said that the job proved more labor-intensive than she initially thought it would be. She added recently that with the City Council juggling internal discontent at the Casper Police Department and several members pushing for more transparency from city staff, the time commitment was only increasing.
"We're tired. We are exhausted," Huckabay said. "It's not easy."
Councilman Jesse Morgan said that the number of issues facing the city may have led to the resignation of Murphy and the sudden retirement of City Manager V.H. McDonald, who stepped down in early April.
"They're really opening up the opportunity for someone who does have that ambition and drive to get things done," Morgan said. "Things are escalating in the police department — you can see it's going to require a lot of time and effort."
Even V.H. McDonald, a man not given to superlatives, acknowledges that what's taken place at…
Huckabay has banded with Walsh, Mayor Kenyne Humphrey and Councilman Shawn Johnson in being especially vocal with criticism over how the city has handled the CPD issue.
In contrast, council members Morgan, Bob Hopkins, Charlie Powell and Vice Mayor Ray Pacheco have been more restrained and tended toward calls for patience in their comments.
That split may factor into whom Council chooses to replace Murphy. While the dividing lines have changed slightly since January, the vote to elect Humphrey as mayor was split between incumbent members of Council who supported Humphrey and the newly elected members, who backed Johnson.
City staff released the six questions asked of applicants the last time an empty Council seat was filled, in January 2016:
Explain why you want to serve on the City Council.
Describe your qualifications and how they will benefit the city of Casper.
Are you willing to run for re-election at the end of the term?
Tell us about your availability to serve the time commitments of Council meetings and board meetings throughout the week.
At the time, Council selected former mining executive Wayne Heili to fill the Ward 1 seat of Robin Mundell, who had resigned a few weeks earlier.
Heili lost that seat to Morgan in November.
The person selected to fill the Ward 2 seat will serve a partial term ending in December 2018.