CHEYENNE — Look for directions to "Jonah Business Center" on Google Maps and it tries to send you to a local bank. You won't find much by running an internet search of the name either. But rest assured, there is, indeed, a teal glass-clad building sitting along East Pershing Boulevard. And, starting Monday, 90 state legislators and dozens of lobbyists and bureaucrats will gather here to hash out Wyoming's budget for the next two years.
The Legislature relocated to the building in 2016, and if it seems unreasonably difficult to find directions to the Jonah Business Center, that opacity mirrors the lack of clarity about just what lawmakers are going to do here over the next month.
Every other year is a budget session, intended to exclusively address state government funding. That's especially fitting this year considering the looming $850 million deficit. Or is it a $684 million deficit?
Wyoming lawmakers received a second round of good news regarding the state's looming budget …
"It's 684," House Speaker Steve Harshman, R-Casper, said in an interview last week. He is counting over $150 million in rolled over cash and one-time payments the state received last year, money the Legislative Service Office doesn't count in its official $850 million estimate.
Cuts, taxes or diversions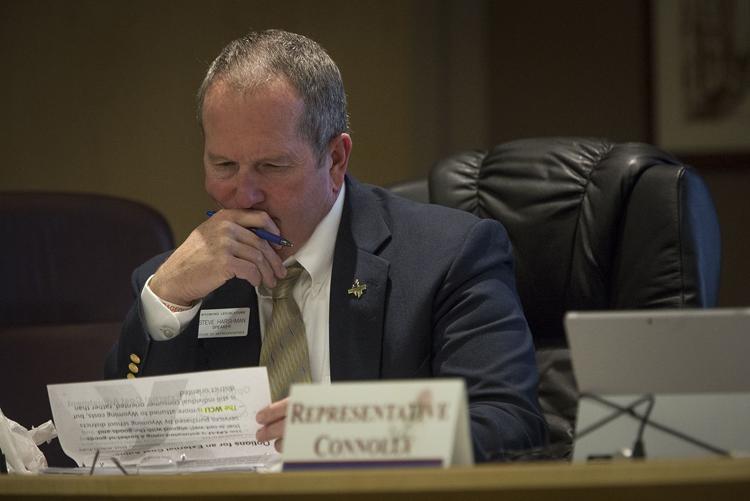 Either way, there is a big deficit and lawmakers have a short time to make up — pick your number — an $684 million deficit, an $850 million deficit, or some other hundred-million-some dollar deficit. How? That's a question there have been shockingly few answers to given that the Legislature has been aware of the issue since before last year's session and interim committees have ostensibly been working on solving it for the last 10 months.
As of press time Friday, the Joint Appropriations Committee had yet to release its budget bill. However, early reports suggest the committee's budget hews closely to Gov. Matt Mead's recommendation released in December, which called for few new cuts and a slight increase in social services spending. The Legislature is required to pass a balanced budget. If they can't reach an agreement within the four weeks allotted, lawmakers can vote to extend the session.
But after the revenue committee rejected a series of major tax proposals last month and the group reexamining Wyoming's public education funding model recommended increasing spending rather than cutting it, there is little potential for either new revenue or widely accepted spending cuts to close whatever the remaining deficit turns out to be — even if its far less than $850 million.
Wyoming Gov. Matt Mead has called for increasing spending on various social services in the …
(Harshman said that, in addition to using the one-time cash, he is looking at a variety of fiscal policy adjustments that would generate a little over $250 million. Coupled with spending the allowed 10 percent of the Legislature's rainy day fund, the Speaker has whittled the deficit down to $258 million.)
One option would simply be to spend more of the rainy day fund or to tap into some of the state's other savings accounts, either directly or by channeling new dollars that usually go into them and putting that money toward current expenses.
Senate President Eli Bebout, R-Riverton, said he's opposed to using such diversions to balance the budget because such a strategy would be inherently unsustainable. Yet Bebout also couldn't say quite what state spending he wanted to eliminate.
"It's awfully hard for me to be starting brand new building programs," Bebout said, hinting at cuts to capital construction. "The flip side of that is we got things we need to build."
A modest agenda?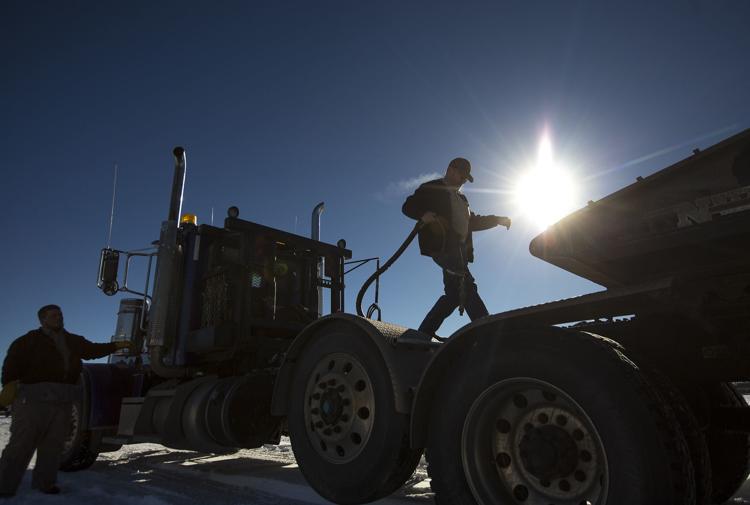 While oil prices have climbed to around $60 per barrel, economists don't expect Wyoming's energy market — responsible for roughly 70 percent of public revenue — to fully bounce back any time soon. Barring the unexpected, the state will either need to adjust to a new, permanently lower level of spending or it will need to restructure its tax code to bring in sufficient revenue to cover current government costs.
Yet with so much uncertainty remaining as the Legislature convenes, some aren't confident that those big decisions will be made this year.
"There will be changes down the road," said Mike Moser, executive director of the Wyoming State Liquor Association and a longtime Cheyenne lobbyist. "But I'm not sure if this session is going to lay the groundwork for that or not."
House and Senate leaders appear to have slightly different philosophies about whether this winter is the time to do so. Bebout has said that he would like to find a sustainable spending level for the state soon. In contrast, Harshman said that the savings available for the Legislature to use this session can provide more time to look at both long-term spending patterns and diversifying Wyoming's tax code.
It's a familiar refrain: Hunker down. Weather the storm. Ask God for one more boom.
Harshman said state residents will have to make their priorities clear, including what spending cuts they will be comfortable with in exchange for no new taxes.
"The people are going to decide whether they can give up schools in our small towns," Harshman said. "People will decide whether that's what they want or not and it's not a thing that happens in a four-week budget session — nor should it, frankly."
GOP consultant and lobbyist Bill Novotny said that the House was likely to hold more sway over the budget than the Senate, and that Harshman's reluctance to impose significant cuts may rule the day. But he also noted that it was too early to say with certainty what will happen once the Legislature convenes Monday.
"It's going to be a very, very interesting session," he said.
Showdown brewing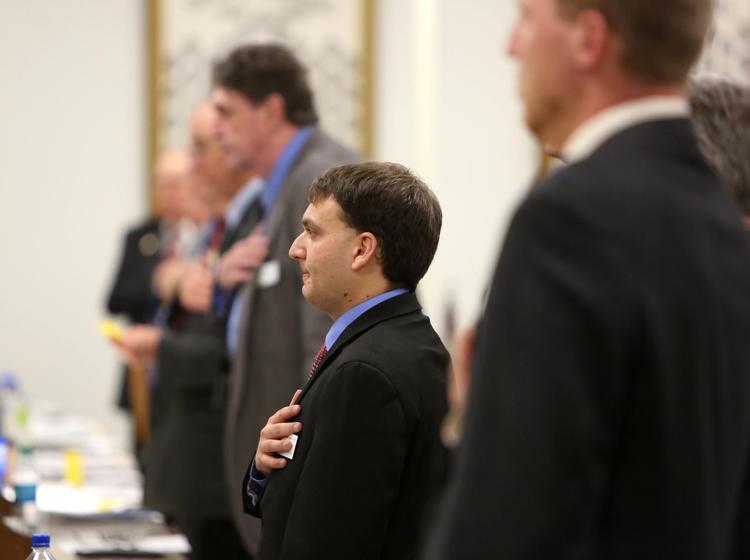 Part of that intrigue comes from the fact that while leadership is taking a relatively cautious approach to the budget, political observers expect some House lawmakers to bring fiscal bills or budget amendments that seek much steeper spending cuts.
"There's a fair amount of people who are concerned about where we are and the impact of this budget long term," said Jonathan Downing, CEO of the conservative Wyoming Liberty Group.
While few lawmakers will dispute that it is appropriate to spend some reserves during lean times, disagreement comes over how long the state must make its savings last and whether government spending has been trimmed enough to justify dipping into the rainy day fund.
Reps. Chuck Gray, R-Casper, and Cheri Steinmetz, R-Lingle, confirmed to WyoFile.com that they have been requesting fiscal information from the Legislative Service Office. But while budget amendments will be heard and debated, it is far from certain whether the Legislature's most conservative bloc has enough votes to buck leadership's preferences.
Happy Monday! It's T minus seven days until the Legislature gathers to meet in Cheyenne. Act…
"I'm hoping the small group that we're talking about, whose eye is on cutting, will be in a minority," said Marguerite Herman, a lobbyist for the League of Women Voters. "They will have their chance to speak their piece — fair enough — but the majority will see that government is funded at a reasonable level."
But Herman acknowledged that even if right-wing lawmakers fail to pass a more austere budget, the session is likely to be used as a proving ground for many controversial ideas that may receive more serious consideration during next year's full legislative session.
"Four weeks goes in a flash," Herman said. "They are floating stuff understanding that it's just a trial balloon."