On the road to nowhere, eclipse raises town's hope for redemption
PAVILLION — Town Clerk Beckie Hatcher lost count of how many people have called her from around the country, angry after hearing about how fracking polluted a nearby aquifer. 
But starting a few months ago, the calls changed. Instead of environmentalists on the line, it was eclipse chasers. People wanted to know how to travel there, where to camp and what to bring.
The town's dozen or so blocks sit on the edge of an irrigated patch of land in the otherwise arid landscape of central Wyoming. State Highway 133 ends here. Local roads carry intrepid travelers north into the Owl Creek Mountains, and eventually over a pass to the Big Horn Basin, but not even the county maintains those snaking routes.
"How can I do this politically correct?" mused Hatcher. "To get to Pavillion, you have to go to Pavillion."
Far from the only small town in the country, or even the state, eager to cash in on Monday's total solar eclipse, this may be the only town its size to already have a national reputation — one that some locals hope the eclipse, with an especially long duration in Pavillion, can help change.
Because now it will be more than energy workers, scientists and, sure, maybe the occasional rodeo competitor making the drive up Highway 133.
'Bad water'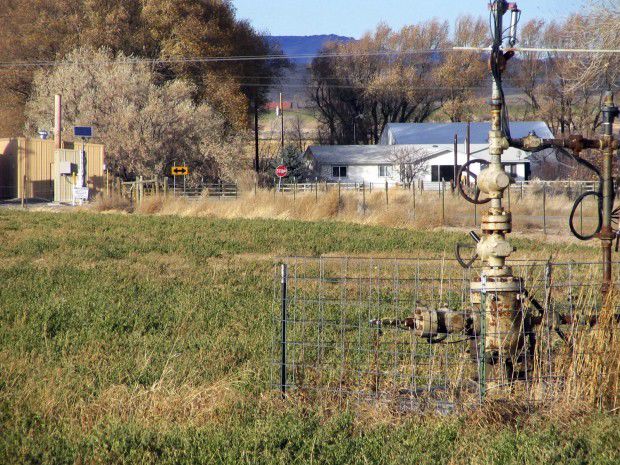 Natural gas has long been part of Pavillion and Fremont County's economy. Prices spiked in the early aughts, drilling increased and some landowners near a gas field outside of Pavillion started complaining of polluted water. Then, in 2011, the Environmental Protection Agency released a controversial report tying the bad water to the drilling. The state disputed the findings, but the story was irresistible: small-town Wyoming ranchers with rank water standing up to a big energy company — just as concern over the process of hydraulic fracturing, or fracking, to collect natural gas was reaching a fever pitch around the country.
Wyoming regulators are doubling down on conclusions that natural gas operations were likely …
Over the last few years, the headlines have rolled in.
"Concerns about (fracking) have riled up the U.S. political landscape and communities around the country, perhaps nowhere more so than in Pavillion, Wyoming, population 231," Stanford University wrote in a statement promoting a recent study about water near the town.
Reporting from Pavillion, The New York Times described "a battle for water that doesn't reek or fizz."
Lester Emerson, owner of local bar Possum Pete's, says the negative attention took its toll.
"There was a lot of places out here for sale and then all that stuff comes," he says. "Then nobody wants to buy out there."
Nevermind, Hatcher says, that the polluted aquifer is outside of the municipal boundaries and that the city's water source remains unaffected. In fact, it is Pavillion water that fills the cisterns now used by property owners with polluted wells.
Despite the distinction, outsiders are still afraid to drink out of Pavillion taps. Hatcher says visitors often won't drink the coffee she prepares.
"People came to know Pavilion, Wyoming, as the place with the bad water," Hatcher says. "People don't want to come to Pavillion."
Latitude and longitude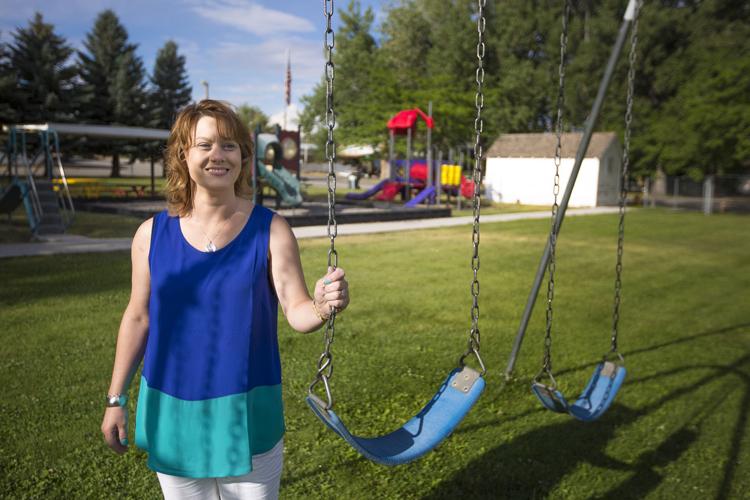 For a town that by some doing — blame poor drilling practices, an overzealous federal regulator, meddling media — ended up with a bad rap, Monday's total solar eclipse could offer a small chance for redemption.
The eclipse will cross the entire state, and Fremont County is expecting 20,000 visitors, second only to Casper. But the county's traditional vacation destinations, like Lander, aren't prime viewing spots. That's because the duration of the eclipse totality — when the sun is entirely blocked by the moon — is shorter in the southern parts of the county, hovering around just one minute.
By Art Lawson's calculations, it would take 20 to 30 game wardens to adequately patrol over …
"For the people who have traveled to do this, the importance is being as close to centerline as possible," said Wind River Visitors Council spokeswoman Paula McCormick.
Enter Pavillion, which will witness almost two and a half minutes of totality, one second less than Casper and only slightly shy of the longest duration in the nation.
Now, instead of seeing her town cast as toxic, Hatcher is playing up the length of totality in Pavillion to eager tourists calling in Utah and California to plan their trips.
"We're pretty excited to have the exposure," she said. "It would be nice for the community to have feel-good press."
Outside of stunning celestial events, the local rodeo ground usually proves a steady, if small draw, and the fire department puts on a good Fourth of July show.
"There ain't no skyscrapers, there ain't no dang neon lights," says Emerson, the bar owner.
During the eclipse, Pavillion will try to offer country fun for eclipse chasers. Unlike Casper, with its four days of Wyoming Eclipse Festival programming, or the weekend program of events focused around Riverton and Lander, Pavillion is narrowly targeting its efforts.
A craft fair and farmers' market will kick of the festivities on Sunday afternoon, followed by a pig roast for dinner and a rodeo in the evening. Come 9 p.m., the main road will shut down for a street dance.
Possum Pete's will stay open later than usual and host a performance by Westbound 40, a Laramie-based country rock band, for the dance.
On Monday morning, a breakfast in the city park will raise money for the local food bank and horseshoe pits will help entertain tourists as they wait for the eclipse to pass. Come afternoon, Pavillion will return to normal.
"We're going to roll up those carpets," Hatcher said.
Casper officials have said that they hope the eclipse festival will create return visitors. Put on an awesome show, the thinking goes, and tourists will be bound to return. Pavillion isn't counting on that.
"I bet you nobody wants to come back -- there ain't nothing here," said Brodie Serres, who is helping organize the rodeo on Sunday. "But while they're here, heck, let's have fun."
Hatcher acknowledges that it's a matter of latitude and longitude that will be drawing visitors. But even if they don't come back, perhaps the town's name will evoke new associations with folks in far-flung corners of the country. Small-town charm rather than cautionary tale. And, who knows, Hatcher says, maybe Pavillion will win over some people.
"Somebody may come here and say, 'You know, we like this little place," she said. "They may come back."
Arno Rosenfeld covers state politics.