Both the Ford Wyoming Center and the city are gearing up for their busiest week of the year, and anticipation is higher than normal after last year's event was canceled during the pandemic.
I've heard about CNFR from my first day at the Star-Tribune, in the middle of winter and at the height of the pandemic, when a packed arena in June seemed like the stuff of fantasy.
Lawmakers have debated the issue of health care access for years, but no solution has come. A task force established by Gov. Mark Gordon is hoping it can find answers.
From the prairie 11 miles east of Casper to the edge of Riverton, a nonprofit that promotes buying and hiring local has been erecting metal si…
Laramie (231), Sweetwater (111) and Campbell (94) counties have had the most confirmed cases over the past 14 days.
Sen. John Barrasso says U.S. Bureau of Land Management nominee Tracy Stone-Manning should be disqualified for her collaboration with "extreme …
Casper Pride held their annual event at David Street Station Saturday with hundreds of attendees from all over Wyoming and out of state. 
The move to David Street Station was no accident. Pollock wants the LGBTQ community to be seen and wants to integrate with the community in Casper.
Sally Ann writes about her road trip through the Southwest. 
He was inspired to make a documentary in order to share the challenges migratory animals face and the stakes of their journeys.
BUFFALO — While last summer's drought conditions created difficulty for many Johnson County hay producers — cutting the crop for some to as li…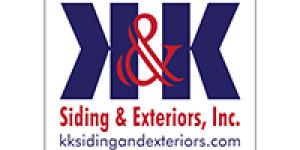 K & K Siding and Exterior Inc.