A new program is helping Wyoming adults attend college and find better jobs. But funding for the program could disappear.
The state has added more than 200 confirmed cases in six of the last seven days.
An unseasonably cold and snowy storm slammed Wyoming on Sunday, closing a 150-mile span of Interstate 80. 
If there is a silver lining to the largest wildfire in Wyoming's recent history, it's the eventual benefit for wildlife.
The editorial board says: The outcome of state and local races will have a huge impact on Wyoming's future. So please vote. 
Energy and experience are among the key differences between Republican Cynthia Lummis and Democrat Merav Ben-David.
A study by the U.S. Geological Survey has found that during times of extreme drought, the Old Faithful geyser in Yellowstone National Park has…
Each Sunday we ask you a question about an issue important to Wyoming, then print what you think the following week.
Michigan makes its debut on Davis Potter's ballot following convincing win as part of the Big Ten's return.
Join us each week for the Pokescast, a podcast about University of Wyoming athletics brought to you by the Star-Tribune.
Due to inclement weather and interstate closures, Casper Star-Tribune newspapers will be delivered later than normal today. 
Read through the obituaries published today in Casper Star-Tribune.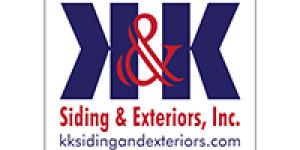 K & K Siding and Exterior Inc.