Limiting in-person court hearings to prevent the spread of coronavirus makes it difficult for courts to ensure that people — some of whom may ultimately be found not guilty — are not jailed indefinitely. 
The model suggests strong isolation measures will help prevent a shortage of overall hospital beds. But it also projects the state won't have enough ICU beds.
"The damage to the economy, the state, and society may be worse than the disease, all while people get the disease anyway," Rep. Scott Clem wrote.
A district spokeswoman said that students will have required classwork starting next week. "This may be in a variety of formats to support all…
While people can't gather in public, artists across Wyoming are bringing plays, museums, music and other art forms to audiences through the internet.
The state will not charge oil and gas producers the conservation tax for six months beginning Wednesday.
Get a recap of Tuesday's local news stories from Casper Star-Tribune.
Hawaii, previously the only other state that hadn't recorded a death from the coronavirus pandemic, reported its first death Tuesday.
These are extraordinarily challenging times for the nation's hospitals and health-care workers.
This week's local crime and court updates from Casper Star-Tribune.
CHEYENNE — Conservation groups sued the U.S. government Tuesday over livestock grazing in a Wyoming forest, saying grizzly bears are too often…
Throughout the month of March, Casper has slowly transitioned to deal with the rising spread of COVID-19.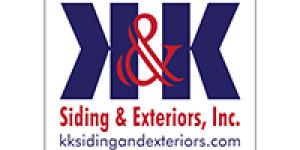 K & K Siding and Exterior Inc.