One of the two $7.5 million contests was based at Gillette's Integrated Test Center on the site of the Dry Fork Station power plant.
The mauling victim had been recovering from surgery at the Eastern Idaho Regional Medical Center in Idaho Falls when he suffered a massive stroke and died.
It's commonly assumed that animals give birth with the arrival of spring. But a five-year study by UW researchers shows that the timing of births is more complex.
The quilts feature blockchain technology, including a QR code that links to the throw's creation process and a non-fungible token — also known…
The editorial board says: When the final bell rang on this year's legislative session, state leaders failed to turn in their assignment. 
Bringing the sport to Casper, and the state, took years and a lot of dedication from a number of people.
While Rep. Cheney raised $1.5 million, challenger Sen. Anthony Bouchard collected $334,000 - a huge amount for a challenger in Wyoming. 
Read through the obituaries published today in Casper Star-Tribune.
Looking for a new job? Browse through the newest job postings on https://trib.com/jobs and find your next career.
Cowboys have kept most of last season's roster intact to this point, but some transfers have freed up a couple of scholarships for the 2021-22 season.
Each Sunday we ask you a question about an issue important to Wyoming, then print what you think the following week.
The program typically reaches thousands, teaching both residents and visitors the importance of learning to safely live and recreate in grizzl…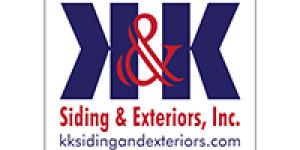 K & K Siding and Exterior Inc.