A bill that would allow counties to opt out of public health orders and require legislative ratification of public health mandates is moving forward.
Four digital billboards across Casper now display the congresswoman's image alongside words that read: "The first people of this land, the last to receive the vote, our first Secretary of the Interior."
The Wyoming Department of Health said the state's COVID-19 data updates will only occur on weekdays going forward.
All three nominees are Democrats, and all were named to boards that require representatives from both parties.
The voter ID bill passed Wyoming's House of Representatives, despite an attempt by Rep. Andi Clifford, D-Riverton, to challenge it. 
Police said an error was made during a phone interview and they have not received the full autopsy report.
Jaren Calkins from Lander signed Wednesday to play golf at the University of Wyoming. Calkins was a two-time state champion for the Tigers and…
The University of Wyoming cross country teams head to Las Vegas on Friday to compete in the Mountain West Championships. It will be just the t…
The sixth-ranked Casper College women's basketball team pulled away in the second half to remain undefeated with a 75-43 victory over Laramie …
Browse through the latest employment postings on https://trib.com/jobs and find your next career.
We're excited to celebrate your achievements.
Upton took control early and shut down Dubois to earn a 73-31 victory in the semifinals of the Wyoming State High School Class 1A Boys Basketb…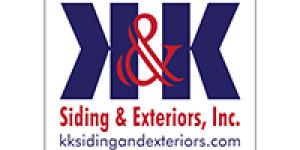 K & K Siding and Exterior Inc.