After enduring nearly four months of uncertainty, furloughed Blackjewel coal miners started to trickle back into work at two Powder River Basin mines Monday evening, on the heels of the sale closure between the bankrupt employer and a new operator.
A story only becomes a story once it's told.
All but two council members, Steve Freel and Kenneth Bates, supported discussing plans for the building at the council's Nov. 5 meeting.
On Aug. 25, 1870, when the Washburn-Langford-Doane Expedition camped at the mouth of the Gardner River, finding enough grass for their horses …
The Vatican's "administrative penal process" into former Wyoming bishop Joseph Hart — which could see the cleric removed from the priesthood —…
'Macabre Meets Mealtime' clay skull plate workshop
Read through trib.com obituaries.
Following are the new additions in the Natrona County Detention Center at 6:17 a.m. October 22, 2019. Along with the inmates' names are their …
Casper received a $7,500 grant from the State Historic Preservation Office in 2018 to create a strategic plan for the city's Historic Preserva…
Casper City Council moved away from metering certain downtown streets after a lengthy discussion during Tuesday night's work session.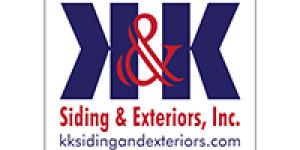 K & K Siding and Exterior Inc.