A student was taken to a hospital with serious injuries, and is reportedly in stable condition. 
The Eastern Shoshone General Council met Saturday to vote on legalizing medical marijuana but did not meet quorum. Last weekend, the Northern Arapaho voted in favor of decriminalizing marijuana.
What's your take on the Supreme Court's position — should officers be able to extend a traffic stop past its original purpose? Do you forfeit your right to privacy the moment a cop decides to pull you over?
Officer Jake Bigelow shot Thomas Joseph Roeber after Roeber allegedly began driving himself and Bigelow into oncoming traffic. Bigelow has bee…
Albany (117), Sweetwater (93) and Laramie (79) counties have had the most confirmed cases over the past 10 days.
In a typical year, parents can get up to $2,000 a year per child in tax credits. This year, in the wake of the pandemic, that's been raised to…
Never have two hours in May been more anticipated. Never have two hours in May been more appreciated.
Other suggestions included establishing new centers on campus like an "entrepreneurship and innovation center" and developing a cultural compe…
The thinning was proposed to reduce the risk of crown fire, or fire spreading quickly through the tops of trees.
Read through the obituaries published today in Casper Star-Tribune.
Wildlife officials in central Montana have killed the first confirmed grizzly bear in modern times in the Big Snowy Mountains south of Lewistown.
Get Friday's biggest stories from Casper Star-Tribune.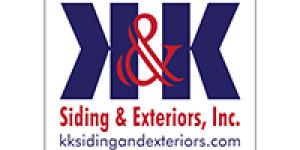 K & K Siding and Exterior Inc.