A majority of the districts serve fewer than 1,000 total students.
The Casper Police Department's post about a DEA-funded program that led to 129 traffic stops in a day clearly struck a chord.
For months, Walt Disney grandson Bradford Lund has been locked in a legal battle with his own trustees over Eagle South Fork, the 110-acre ranch in Teton County left to Lund and his twin sister.
"The problem is still not the 2nd Amendment, and President Biden's actions won't stop evil people, just make it harder for law-abiding people …
More than 8,000 Wyomingites have received the one-shot Johnson & Johnson vaccine.
The driver suffered minor injures but managed to swim to shore.
The Casper College women's basketball team's bid for a perfect season ended Saturday with a 94-89 overtime loss to Otero Junior College in the…
The Casper College women's soccer team spotted No. 4 Laramie County Community College a two-goal advantage and was unable to rally, losing 2-0…
Jesper Van Halderen scored the winning goal just three minutes into overtime to lift the Casper College men's soccer team to a 3-2 victory ove…
Broncs remain undefeated while handing Trojans their first loss of season.
Broncs' two second-half goals send Trojans to first defeat of season.
The new system simply combines volumes of important habitat data and boils it down in a fun-to-use way on the online map, with all the reports…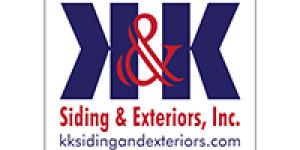 K & K Siding and Exterior Inc.