The finalization of the sale brings the nation's fourth- and sixth-largest coal mines one step closer to returning to full production.
The completion of the environmental assessment for the Chokecherry and Sierra Madre Wind Energy Project is a considerable step in a long line of regulatory hurdles the independent developer of the project, Power Company of Wyoming LLC, has undertaken to bring the wind farm to fruition.
Two University of Wyoming educators were promoted to lead the school's engineering and natural resources colleges.
BILLINGS, Mont. — Federal employees overseeing U.S. public lands were assaulted or threatened at least 360 times over a five-year period marke…
On Tuesday afternoon, Meg Muth sat cradling her three newborn daughters in the neonatal intensive care unit at St. Vincent Healthcare.
Wyoming's economic growth has started to show subtle signs of slowing, a new quarterly report published by the state's Economic Analysis Divis…
Following are the new additions in the Natrona County Detention Center at 6:17 a.m. October 19, 20 and 21, 2019. Along with the inmates' names…
LARAMIE — A knee injury may cut Alonzo Velazquez's season short again.
Casper's yearslong effort to sell a large downtown property failed Oct. 15 amid disagreements over the sale price.
For the first time in a long time, Wyoming was efficient through the air in its 23-10 win over New Mexico.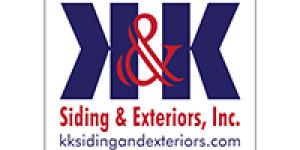 K & K Siding and Exterior Inc.