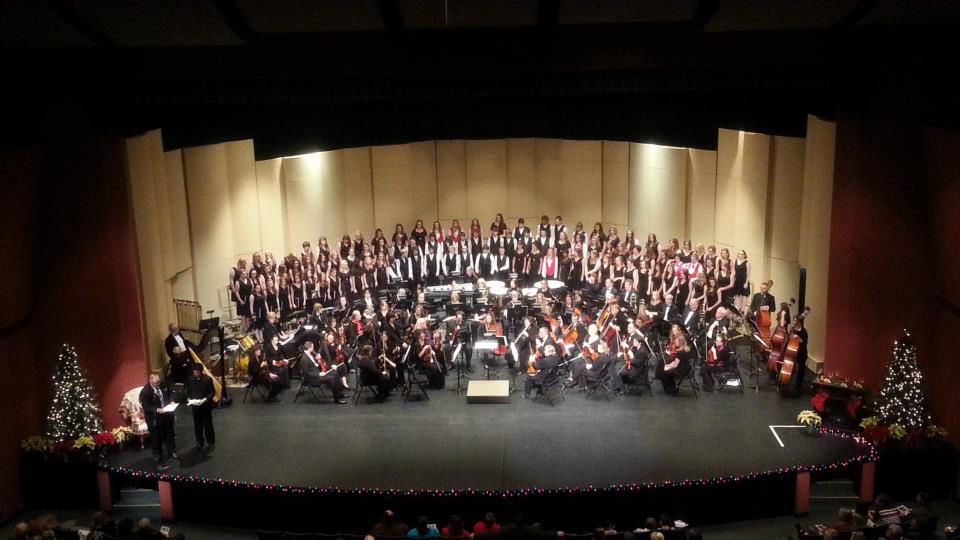 Although it may be cold outside, the Powder River Symphony is beginning to heat up the atmosphere by shining the focus on some of the conductor's favorite repertoire. The March 28 program, "Conductor's Favorites," will highlight works by Brahms, Grieg and Mendelssohn.
The program takes place on Sunday, March 28 at 3 p.m., at the CAM-PLEX Heritage Auditorium. The facility is large enough to facilitate all safety protocols (mask wearing, hand sanitizer, and social distancing) will be observed. Tickets, $20 each and $15 for seniors and military, are available through the CAM-PLEX website (http://www.cam-plex.com/) or box office. Children under 18 are free and Gillette College students are free with student ID. Visit the Powder River Symphony Facebook page (https://www.facebook.com/prsymphony/) or the Powder River Symphony website (prsymphony.org/wp) for more information.
The Powder River Symphony is a regional orchestra drawing musicians from all areas of Wyoming and southwestern South Dakota. Musicians from Lander, Sheridan, Cheyenne, Laramie, Casper, Wright, Gillette, Sturgis, and Rapid City convene on concert week to rehearse and perform for an appreciative audience of loyal supporters. Music is more than just a common pleasure. The acts of performing and listening are a powerful social glue that brings us closer and helps us come together as a community, something that has been missed by all people. Our musicians have been restricted from performing in a live concert since the coronavirus forced limitations on all social gathering and infections surged after the holidays.
"Academic Festival Overture," a favorite of the German master Johannes Brahms, is based upon student drinking songs poking fun at university life. Peer Gynt Suite, No. 2 tells the story from the life of a popular Norwegian folk character, and Felix Mendelssohn's Symphony No. 5, "The Reformation" features the well-known hymn A Mighty Fortress is Our God (Ein feste Burg ist unser Gott).
This concert is funded in part by a grant from the Wyoming Arts Council, the National Endowment for the Arts, the Wyoming Community Foundation, First National Bank of Gillette, the Black Hills Energy Foundation, Holiday Inn Express, Basin Electric Power Cooperative, Ida Snead State Farm Insurance, Powder River Energy Corporation, and the many individual and corporate donors who make the PRS season possible.