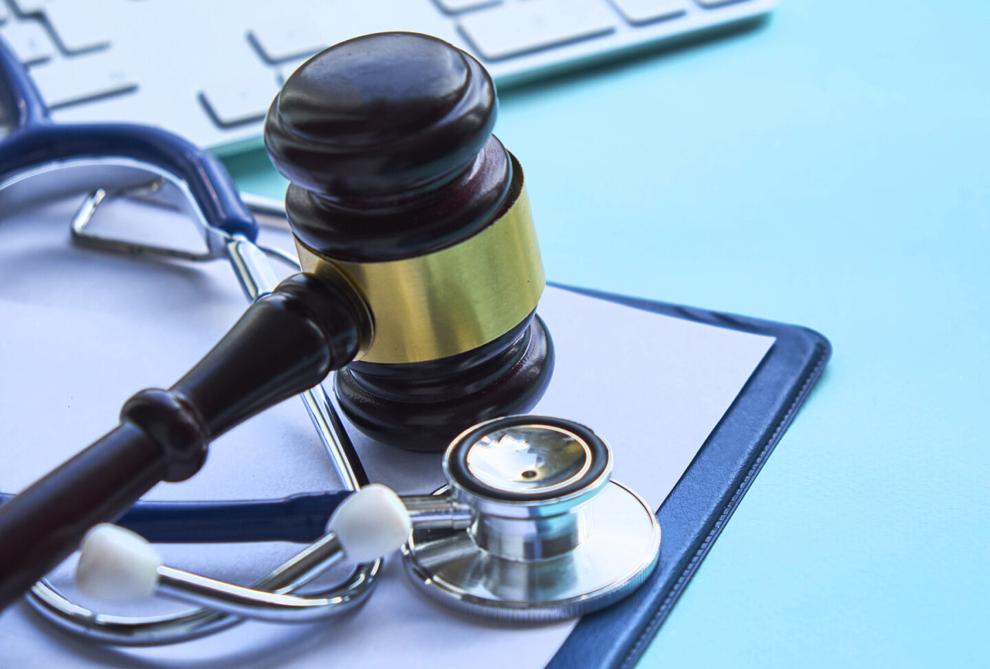 Every year, 2.5 million people are injured in auto accidents and 2.1 million are hurt on the job in the United States. Yet almost no one thinks it will happen to them. You don't need to live in fear of an accident, but it is a good idea to be prepared for the worst. So what can you do to minimize your financial risk if an accident causes injury to you or a loved one, and what can you expect if the worst does occur?
According to Casper, Wyoming-based attorney Dallas J. Laird, one thing people can do to protect themselves financially is to get uninsured motorist coverage in addition to their standard car insurance. While in a perfect world, every driver would have enough insurance to cover the amount they owe in the case of an accident, you can't count on it.
If you are hit by an underinsured driver and need extensive medical care, this coverage will protect you from owing the balance of your medical bills out-of-pocket. Additionally, you can protect yourself in the workplace by knowing the limitations and stipulations of your state's worker's compensation laws, such as how long you have to file a claim and exactly what that insurance covers.
Document and save all details pertaining to the accident
No matter what type of accident you're involved in, Laird says it's important to document as much evidence as you can at the scene of the injury through pictures and videos, as well as by saving your medical records. This may be the difference between winning and losing a case.
"You can't take too many pictures. Get as many pictures as you can and always get your medical records. Understand your own case and be very clear when you go to the hospital to tell them exactly what happened," Laird says.
Know who to turn to before an accident happens
If you ever find yourself or a loved one in an accident that causes bodily harm, what should your next steps be? While certain accidents are fairly straightforward and might be justified by a settlement, others warrant a lawsuit in order to cover the costs caused by the event.
Without the help of a legal expert, it's hard to know whether an accident is worth going to court over. That's where attorneys like Laird come in. Laird helps accident victims understand whether they have a case and if it's worth going to court instead of settling.
Laird has decades of experience in personal injury law and knows what evidence to look for when representing a client. He won't take on a client unless he believes they have a case and he works exclusively on a contingency basis, meaning that he doesn't get paid unless his client wins their case.
Seek legal advice to decide whether to settle or litigate
So when should you settle and when should you go to court? Laird says that sometimes settling is best, but if there was wrongdoing or you expect there will be further health complications, you deserve more compensation. An experienced personal injury lawyer can help guide you to make the decision that best suits your interests so that you don't miss out on compensation you deserve.
"You can always go see somebody and get an opinion. You can get a second opinion," says Laird. "When I don't take someone's case, I always tell them to get a second opinion."
A glimpse of the process involved in pursuing legal action for a personal injury
If you are injured, you may need to pursue legal action. Laird explains what that process may look like. First, you'll meet with your attorney, who will ask for any photographic or video evidence that you're able to provide, as well as details about your health and medical care.
The attorney will then get statements from witnesses and relevant professionals, such as your doctor or the police, and track down as much evidence as possible to support your claim. Should this investigation provide enough supporting evidence, you will then go to court to present your case.
If you find yourself in the unfortunate situation of being hurt in an accident, Dallas J. Laird is here to guide you through the process of being justly compensated. As an accomplished attorney with 50 years of experience practicing law, he knows the ins and outs of the field and can get you the just outcome you deserve. Call Laird's office at 307.265.6352 or visit the website at dallaslaird.com for more information or a free consultation.
---
This content was produced by Brand Ave. Studios. The news and editorial departments had no role in its creation or display. Brand Ave. Studios connects advertisers with a targeted audience through compelling content programs, from concept to production and distribution. For more information contact sales@brandavestudios.com.