WASHINGTON — Coronavirus infections continue to spread at record levels in the United States, reaching a new daily high of nearly 228,000 case…
INDIANAPOLIS (AP) — Tina Morton recently faced a choice: Pay bills — or buy a birthday gift for a child? Derrisa Green is falling further behi…
The pause on federal student loans began March 13 as part of the original coronavirus relief package and has now been extended twice by the Tr…
BATON ROUGE, La. (AP) — Louisiana's agriculture department is accepting applications for its 2021 industrial hemp licenses, the second year of…
BOISE, Idaho (AP) — Soldiers triaging patients in parking lots in a capital city is normally the stuff of science fiction.
VATICAN CITY (AP) — Pope Francis has revamped the Holy See's financial intelligence and anti-money-laundering unit following financial scandal…
These mistakes could derail your plans.
You might be leaving money on the table in your retirement account.
TRENTON, N.J. (AP) — The New Year's Day deadline until New Jersey's constitutional amendment authorizing recreational marijuana takes effect i…
If you think you can benefit from a new Medicare plan, now's the time to get moving.
Retire a millionaire by investing in the right places.
Here's a list of important milestones you must be aware of.
How many of them are you following -- or breaking -- right now?
The Oracle of Omaha has been very successful, but his expertise and investment goals should cause some investors to look at alternate strategies.
The problems plaguing Social Security aren't as bad as they may seem.
LONDON (AP) — British Prime Minister Boris Johnson and the European Union's top official are set to discuss the state of play of post-Brexit t…
BEIJING (AP) — China's state TV says at least 18 coal miners have been killed by high levels of carbon monoxide in the country's southwest.
GENEVA (AP) — Two weeks after beating COVID-19, Thierry Salamin huffs as his ski boots crunch through Swiss snow near the Matterhorn peak, rea…
WASHINGTON (AP) — One leading candidate for agriculture secretary hails from Cleveland, has the backing of progressives and has worked for yea…
WASHINGTON (AP) — After numerous fits and starts and months of inaction, optimism is finally building in Washington for a COVID-19 aid bill th…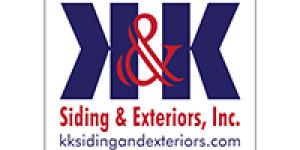 K & K Siding and Exterior Inc.
SEOUL, South Korea (AP) — South Korea's capital on Saturday began enforcing stricter distancing rules as the country added nearly 600 new coro…
Major League Baseball and all 30 of its teams are suing their insurance providers, citing billions of dollars in losses during the 2020 season…
LONE TREE, Colo. (AP) — A 15-year-old Colorado high school student and young scientist who has used artificial intelligence and created apps t…
HARTFORD, Conn. — Connecticut Gov. Ned Lamont has signed an order allowing the state Department of Labor to expand eligibility for a federal p…
The Trump administration on Friday suspended all federal student loan payments through the end of January and kept interest rates at 0%, exten…
SIOUX FALLS, S.D. (AP) — More than a week after Sanford Health parted ways with its longtime CEO, the health system announced that it has inde…
If you have federal student loans, your payment reprieve has just been extended. On Friday, the U.S. Department of Education extended the stud…