Welcome to NerdWallet's SmartMoney podcast, where we answer your real-world money questions — in 15 minutes or less. This week's question is f…
The government stimulus bill dramatically expands unemployment. But does it apply to you?
The economic fallout from the coronavirus pandemic could be profound. Many people are already losing jobs, with unemployment jumping at a reco…
Right now could actually be one of the best opportunities to invest.
Talk about a really bad time to owe the IRS money.
Put simply, it's what you decide to do that will determine if you succeed or fail when you invest. Here are some important things to think about.
Wyoming mines produced over 16 percent less coal than this time last year. 
These errors could wreck your senior years, so don't let them happen to you.
Stay up to date with the latest energy news with reporter Camille Erickson.
Here's one key financial move you can't afford to put off.
Taxpayers have a one-time extension to grab this tax break before it's gone. Here's how to get it.
Millions of Americans are out of work as a result of COVID-19. Here's how to prepare if your job is at risk.
Right now, it may be tempting to get your hands on those benefits. Here's why it still pays to wait.
If you're out of work or have lost hours due to the coronavirus, here's what you need to know.
"The nice thing about living on a ranch is that most of the inhabitants on our ranch don't know how crazy the world has become."
Make sure your own financial house is in order before you go seeking out any bargain-priced businesses the stock market may be offering you.
GILLETTE — For at least the next two weeks, Gillette restaurants can offer residents up to 48 ounces of beer or a bottle of wine with their ne…
Investing now could lead to significant gains down the road.
Maybe just three short weeks ago you had a near-complete roadmap for 2020, both personally and professionally. Your calendar was scheduled up …
If you really want to bust out of the workforce ahead of your peers, be sure to stick to the following plan.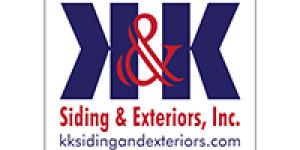 K & K Siding and Exterior Inc.
They're small, delightful people...with no personal boundaries.
You could save on your taxes and ensure you're prepared in the middle of a health and economic crisis.
Steer clear of these blunders. Your money depends on it.
These tips help at work, at home, and in your social media feeds.
Knowing how Social Security works will help you make the most of your benefits.
It may feel like you're throwing your money away, but investing when the market is down can be a smart move.
Many of them can, thanks to the suspension of required minimum distributions.