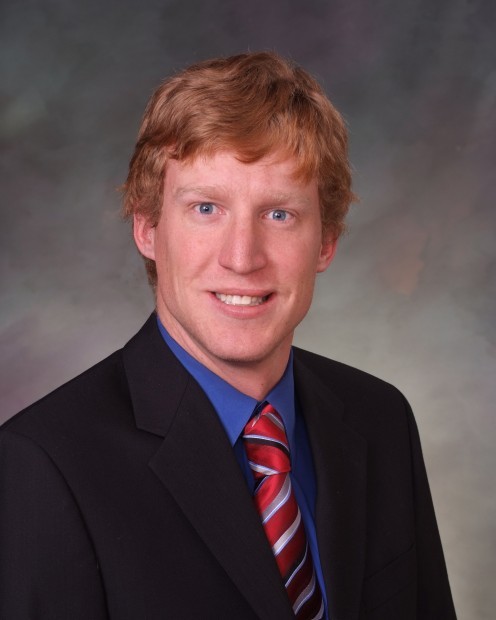 Hans Hunt made it to the Legislature before he made it to college graduation.
With just a little more than one semester left in his undergraduate program, the ranch boy from Newcastle decided to try his hand at politics when nine-term legislator Ross Diercks decided to retire.
Not having to run against an incumbent — and a well established one at that — was appealing.
Hunt came out of a three-way Republican primary the victor and continued on to win the general election in 2010. He found himself the youngest member of the Wyoming Legislature and not even a college graduate.
"It was a surreal experience," Hunt said. "And to a certain extent, it's never quit being a surreal experience."
While he finished his last semester to graduate from the University of Wyoming, his real education was just beginning.
"This has been the best educational experience of my life," Hunt said. "I have learned more in two months than in four years of class. It may sound cliché, but there was an extremely steep learning curve, like drinking from a fire hose. I have had to learn more about working with people, constituents and how to move things forward."
Hunt has run toward politics at a time when many of his contemporaries are turned off by the infighting and gridlock.
"There are huge problems and that's a turn-off to a lot of people," Hunt said. "But I can see the opportunities and the positive in that."
The learning curve has been steep and not always easy. Hunt saw a legislative redistricting bill that he worked hard on being criticized by members of his own party and some of the public. Yet, even that, he said, was a learning experience.
Hunt said he's had to work doubly hard — first, at learning the job, but even more at proving he is as serious as some of the legislative veterans in Cheyenne.
In addition to being the youngest member in Legislature, he also has one of the largest legislative districts in the state, covering parts of four counties (Niobrara, Weston, Converse and Goshen). Still, his constituents see him at public events.
"He has not slowed down since being elected," said Jackie Bredthauer of the Niobrara Chamber of Commerce. "He believes in his community and being an active part in all of them."
As he looks ahead, he sees a Wyoming that offers more than most states, such as outdoor opportunities, strong energy and ranching industries, and great opportunities for families. Yet, he wants to ensure the Wyoming of the future has more economic diversity and that natural resources have Wyoming-based value-added components.
Working his entire life on MW Ranch instilled in him a work ethic.
"You step into a lot of BS in both cases," Hunt said. "On a more serious note, ranching is way of life and our history here. It's a business, too. Understanding all of that and business and financial aspect really helps when it comes time to decipher a 132-page finance bill."