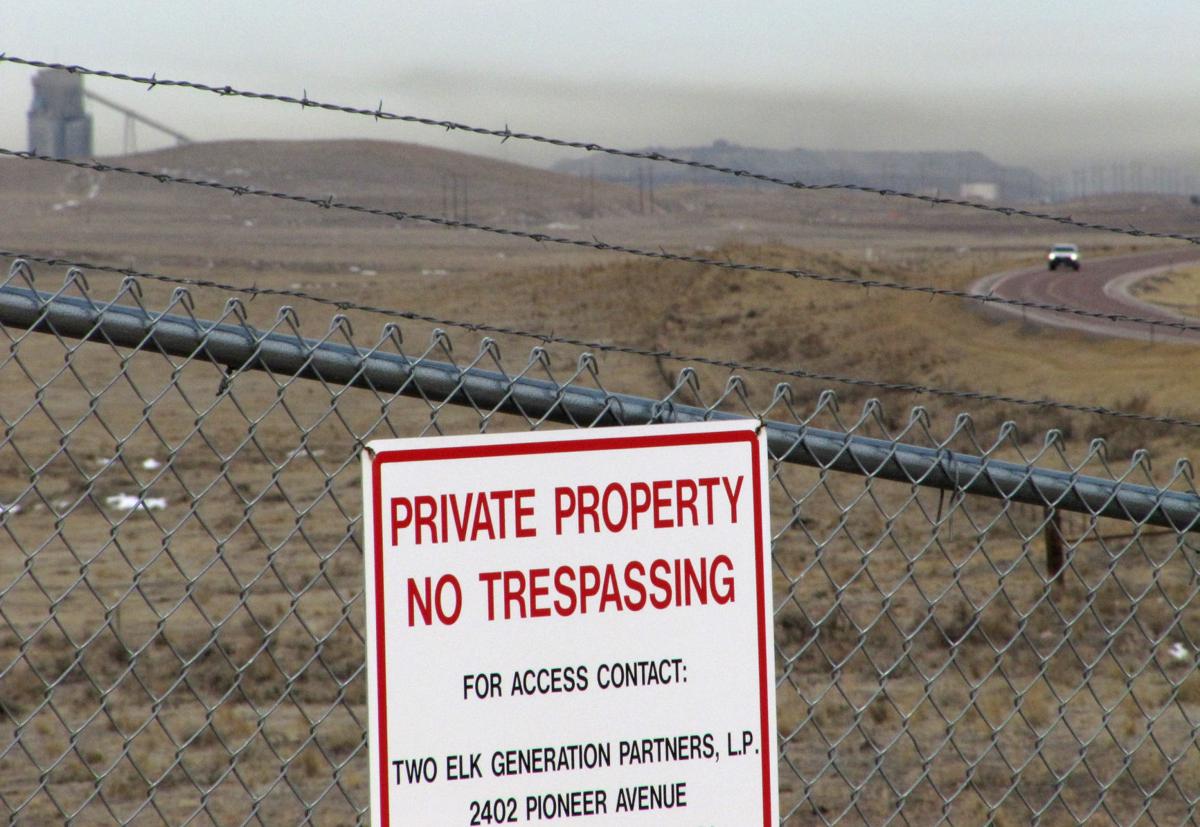 The developer of the failed Two Elk coal project should spend one and a half years in federal prison for defrauding the federal government out of millions of dollars that he used to subsidize a high-flying lifestyle, a federal judge in Pennsylvania decided Wednesday.
Michael J. Ruffatto was sentenced to 18 months, followed by three years of supervised release. Chief U.S. District Judge Joy Flowers Conti also levied a $50,000 fine on the former lawyer, to be paid within 30 days. He will be required to pay $2 million in restitution, according to the U.S. Attorney's Office for the Western District of Pennsylvania.
"I think he gets off lucky given what I've read about it," said former Gov. Dave Freudenthal, who was a one-time supporter of the project.
Ruffatto also agreed to a $14.4 million civil settlement, online news publication WyoFile reported.
The 72-year-old made waves in Wyoming more than two decades ago with the proposed Two Elk Energy Park, which developers said would find new ways to use waste coal. He garnered political support, partnerships with prestigious universities and tax exempt bonds allocated to Campbell County. Though Wyoming never directly invested in the project, the state spent more than $10 million preparing for it locally.
Despite the early fanfare, Two Elk gradually lost its supporters.
The project was rebranded as a carbon research facility, a move that teased federal investment and would lead to Ruffatto's downfall.
The Department of Energy paid Two Elk nearly $7.8 million in stimulus grants to study carbon sequestration. About $5.7 million of that instead went to a Mercedes-Benz, foreign travel and a luxurious home in Colorado for Ruffatto, according to court filings.
The only work done on the site, meanwhile, was the pouring of a few concrete pads.
Ruffatto pleaded guilty to the charges in late 2016. His sentencing was delayed nines times over the last year. He has paid back $3.7 million of the misused money.
Prosecutors had asked for 37 to 46 months in prison, a fine and supervised probation, arguing that Ruffatto was guilty of a sophisticated crime motivated by greed. Ruffatto's lawyers pleaded mercy, given the man's age, and his wife wrote a tearful plea that described Ruffatto as a man who just wanted to be kind and generous to his family.
Some say Two Elk is a cautionary tale for Wyoming.
Shannon Anderson, a lawyer for the landowners group Powder River Basin Resource Council, said the failure of Two Elk raises questions about public investment in political projects.
Sen. Mike Enzi's son, Brad, was hired to handle Two Elk's liaising with public officials, and the Department of Energy at the time was pushing for more carbon-centered research. More recently, the Trump administration has promised a return of coal jobs and initiated a number of regulatory rollbacks and proposed coal subsidies to further that aim.
"There is obviously a rush right now in this country to prop up coal and put money into ideas surrounding coal," Anderson said. "I do worry that with the political pressure, we're going to invest in projects that we shouldn't be investing in."
Freudenthal, who served from 2003 to 2011, said Wednesday that he was relieved Wyoming never directly gave Ruffatto any money.
"It sort of confirms the policy of being fairly cautious about throwing money around to projects that may or may not have much promise," he said.
Though Freudenthal and other officials have said there was little they could have done to halt Two Elk, few question that it lingered for far too long. The project's air quality permits from the Department of Environmental Quality were extended numerous times over 20 years, despite apparent violations for never starting construction.
However, Freudenthal said he didn't know any more than the Department of Energy the offenses Ruffatto was committing with the delayed Two Elk project.
This story has been updated to reflect the U.S. Attorney's full sentencing recommendations. 
Follow energy reporter Heather Richards on Twitter @hroxaner
The business news you need
With a weekly newsletter looking back at local history.