The number of jobless claims received last week jumped nearly 860 percent compared to the week of March 8.
About 100 workers will be involved in the pipeline's early stages, but that number is expected to swell into the thousands in coming months as…
The coal company laid off three of its employees at the North Antelope Rochelle mine, in addition to letting go of 10 temporary workers at the…
Wyoming mines produced over 16 percent less coal than this time last year. 
Stay up to date with the latest energy news with reporter Camille Erickson.
Cheney also joined Sens. Mike Enzi and John Barrasso a day earlier in asking for help for ranchers during the pandemic.
The order will go into effect Friday evening and be in place for two weeks.
The state received 4,652 new claims for unemployment insurance last week.
A pair of UW professors are leading charge to reduce flaring, or the burning of natural gas, worldwide with a new technology.
Wyoming's governor has not issued a shelter order, but industry groups have preemptively asked that their workers be exempted. 
The state will not charge oil and gas producers the conservation tax for six months beginning Wednesday.
Montana has approved the 977-acre expansion of the state's largest coal mine.
Our 2020 Energy Journal showcases the latest in technology and invention in Wyoming's top industry. 
Their solution appears simple but potent: take excess natural gas, convert it to electricity on a well site and then use that power for data c…
When oil and gas prices are low, the state mineral tax — know as a severance tax — would be reduced by 2 percent under the new act. 
Stay up to date with the latest energy news with reporter Camille Erickson.
Mesa Natural Gas Solutions LLC, a power solutions provider, is taking full advantage of the glut in natural gas. The Wyoming-based company hel…
The Institute is now looking for Wyoming oil and gas operators willing to participate in a new study on paraffin problems. 
It's easy for me to feel like the stories I publish each day on energy and natural resources in Wyoming are full of doom and gloom: declining …
Five finalists from around the world are now in the final stretch of a competition that brings state-of-the-art carbon capture technologies to…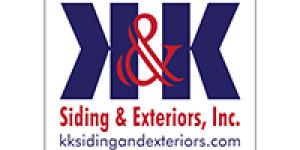 K & K Siding and Exterior Inc.
Scientists Dr. Kunlei Liu and Heather Nikolic at the University of Kentucky plan to bring their latest carbon capture research to Wyoming's In…
Star-Tribune energy reporter Camille Erickson caught up with the new executive director of the Wyoming School of Energy Resources after her fi…
The hurdles faced by the industry writ large will require the expertise from a whole suite of disciplines.
A new company called Encore Green Environmental works to use produced water from nearby oil and gas production to improve Wyoming's soil, air …
A University of Wyoming scientist has led the charge to develop new ways to monitor reclaimed land. 
A new material called perovskite has taken the field of solar energy by storm in recent years and holds commercial promise. 
The national mining association had urged federal officials to relieve coal companies of financial obligations in order to maintain healthy ca…