The new law will soon allow energy firms to use old wind turbine blades as backfill material when reclaiming coal mine sites. 
A new geological assessment of the Big Sandy Foothills and Northern Red Desert did not find significant oil and gas deposits in the region.
The group allegeed coal firm Ramaco Carbon's mine plan lacked an adequate subsidence control plan or full traffic plan for haul roads, among o…
"It's unprecedented," said Nathan McLeland, manager at M&K Oil Company. "I've never seen anything like this. It's terrifying. Oil, gas and…
The company plans to continue its operations in the Rocky Mountain Region, and maintain employees during the bankruptcy.
The decision allows Aethon Energy to drill 4,250 new wells about 40 miles east of Riverton. Conservationists are worried the project could pol…
Peabody write down the value of its North Antelope Rochelle mine — the nation's largest coal mine —  by $1.42 billion.
Before this summer, the last time Wyoming's rig count hit zero was 1884 -- six years before statehood.
Crews will take staggered, two-week furloughs in August and September.
The high-voltage transmission line would deliver power across 416 miles between southwestern Wyoming and Utah. 
Lengthy bankruptcy proceedings and stalled permit transfers appear to have become a new normal in Wyoming's coal country. The case involving b…
Welcome to the Star-Tribune's Energy Journal, a play-by-play of the past week in Wyoming's wild world of energy.
The drop was driven by less demand for coal that is burned for electricity and oil that's refined into gasoline and jet fuel, the U.S. Energy …
If an environmental analysis published Thursday is approved, five energy companies plan to drill 5,000 wells across about 1.5 million acres of…
The revisions aim to help regulators gather more accurate data on production volumes and reduce "burdensome" compliance standards.
The cleanup, or reclamation, of coal mine sites in Wyoming, Colorado, Montana and North Dakota could generate approximately 4,893 to 9,789 job…
If ultimately passed during the session, the bill would reduce the state's mineral tax rate by half when oil and gas prices fall within certai…
The coal mine's owner, Navajo Transitional Energy Company, will bring back 73 workers beginning Aug. 3.
The Star-Tribune's Energy Journal is a play-by-play of the past week in Wyoming's wild world of energy.
The federal economic stimulus program could create 120,000 jobs for unemployed oil and gas workers.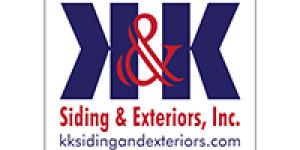 K & K Siding and Exterior Inc.
Crude prices have dropped 33% this year, and natural gas has fallen 17%, as much of the world took shelter from the coronavirus.
The memorandum of understanding signed by Environmental Protection Agency in Wyoming on Thursday clarifies the responsibilities of federal and…
The Wyoming Public Service Commission launched its investigation into PacifiCorp's long-term planning proposal in November.
In the week since President Donald Trump announced the monumental changes, Wyoming lawmakers, citizens and industry leaders have responded — h…
"A permanent DOE presence in the state will allow us to build upon this close relationship and further energy research, development, and comme…
Given current methane regulations in Wyoming largely align with federal requirements, the court decision could have little effect on oil and g…
Federal coal sales account for about 40% of U.S. coal production, primarily from large strip mines in western states including Wyoming, Colora…