SANTA FE, N.M. — New Mexico Gov. Michelle Lujan Grisham professed her full-throttled support for the oil sector on Tuesday, telling industry l…
For the residents who call the city of Kemmerer home, coal is everything.
WASHINGTON — A plea from uranium mining companies and nuclear power plant operators for tax breaks and other federal financial boosts is going…
International energy company Halliburton has announced it will lay off 650 employees in the Rocky Mountain region, including an unspecified am…
A protracted fight to return two Powder River Basin coal mines to full operation, after its coal operator Blackjewel filed for bankruptcy, hit…
In the study, Powder River Basin coal ash hosted the highest concentrations of a contaminant considered "carcinogenic to humans."
Greta Thunberg, 16, spoke out against the Keystone XL Pipeline that is expected to pass through western South Dakota and urged activists and p…
A court document filed Saturday revealed the federal government has been investigating Blackjewel for months, starting before the company file…
The unprecedented bankruptcy case involving coal operator Blackjewel showed signs of resolution last week when a federal judge approved the sa…
Wyoming will soon reckon with the retirement of a slew of coal units. But PacifiCorp also revealed plans Thursday to also rapidly expand renew…
Welcome to the Star-Tribune's Energy Journal, a play-by-play of the past week in Wyoming's world of energy. I'm your energy and natural resour…
A federal bankruptcy court approved the final sale agreement struck between bankrupt coal operator Cloud Peak Energy and an out-of-state compa…
BILLLINGS, Mont. (AP) — A Navajo Nation company says it will retain 1,200 employees at three coal mines in Wyoming and Montana that it bought …
The company will likely retire two-thirds of its coal fleet by 2030, including units at Naughton in Kemmerer, Jim Bridger near Rock Springs an…
The decision clears the path for the Eagle Butte and Belle Ayr mines to resume full operation again after more than three months of limbo.
With a new buyer in mind, Blackjewel will return to bankruptcy court Wednesday.
In the heart of the Powder River Basin, just off Wyoming Highway 59, a pair of the nation's largest coal mines have become what some are calli…
Economic growth in the Equality State blossomed during the second quarter, with a surge in the number of construction jobs thanks to a continu…
Welcome to the Star-Tribune's Energy Journal, a play-by-play of the past week in Wyoming's world of energy. I'm your energy and natural resour…
Of the dozen coal mines peppered throughout Wyoming's mineral-laden Powder River Basin, a majority have undergone changes in ownership through…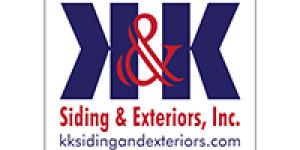 K & K Siding and Exterior Inc.
Though the company has claimed to be idle during bankruptcy proceedings, its two Wyoming mines continue to ship out coal.
CHEYENNE (AP) — Some $1.7 million for job training and other career assistance will continue to be available for workers laid off from Wyoming…
In the wake of a tumultuous summer in Wyoming's coal country, a bright spot emerged Friday when the U.S. Department of Energy awarded multiple…
At the tail end of the Wyoming Legislature's revenue meeting in Pinedale last week, lawmakers revived the recurrent call to solve the energy-d…
The Trump administration forged ahead on its 2017 promise to roll back regulations under the Clean Water Act this month, stripping away a rule…
This week's newsletter recounts coal's disappointing news and the optimistic outlook for wind.
JACKSON — Relationships changed and unraveled. Promises proved empty. Attempts to massage scientific data bubbled up. Those elements all facto…