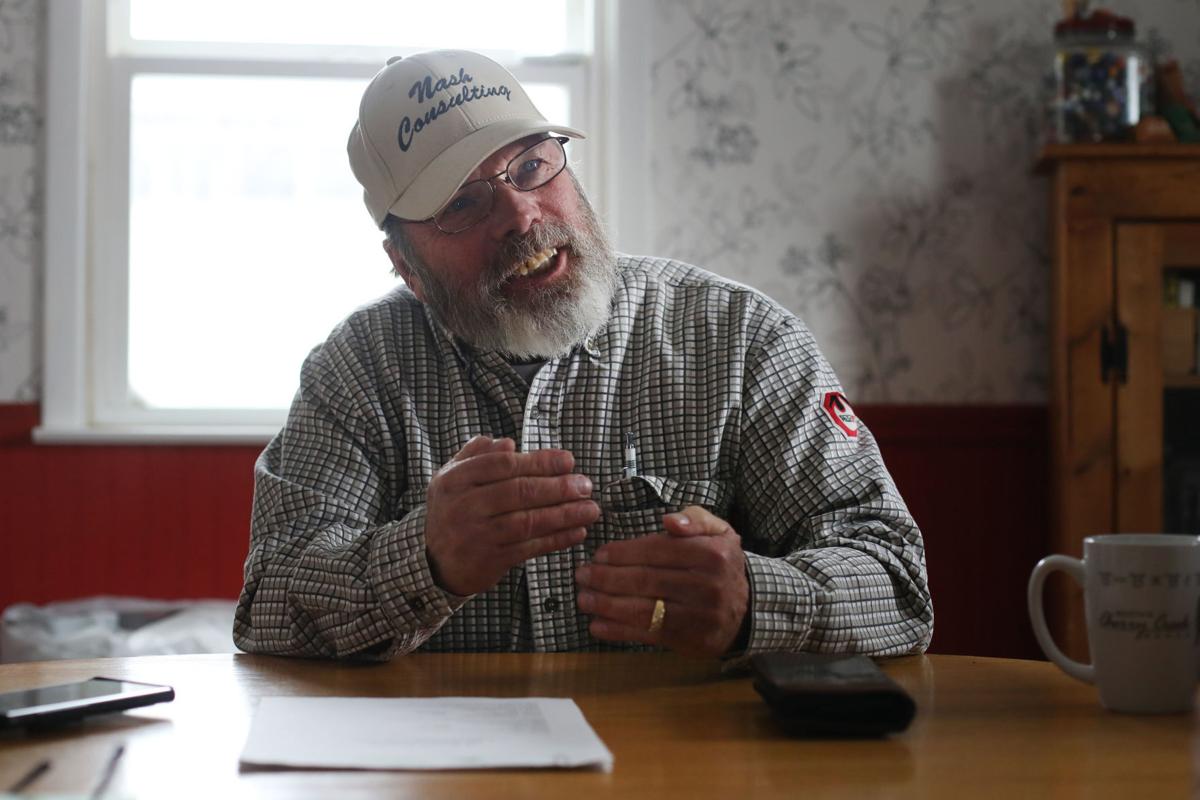 An agricultural firm focused on reusing wastewater from oil and gas activity for land conservation has officially launched its first pilot project in Wyoming.
Encore Green Environmental works with energy companies and ranchers to recycle byproduct water left over from oil and gas drilling to improve Wyoming's soil, air and vegetation. On Tuesday, the company applied cleaned water from a well site near landowner Don Brown's property in Pine Bluffs. The event marked the first time the company tested its new process at this scale. It plans to treat up to 7,000 barrels of water for this site alone.
Encore Green initially received a permit to apply its treated water to the site in Pine Bluffs from state regulators in January.
"It has taken a long time and much research and development, but finally we are here," Darlene Nash, Encore Green's CEO, said in a statement.
For every barrel of oil produced, roughly three to six barrels of water come up with it. Some 2.4 billion gallons of produced water is created through oil and gas drilling every day in the U.S.
Operators can reinject the water, known as produced water, back into the ground or place it in disposal wells. Meanwhile, surrounding landowners often struggle with droughts and other water shortages.
In response to the increasing scarcity of water in the arid West, Encore Green sought out a way to reuse this produced water.
First, a team of scientists closely study the byproduct water to find the best treatment method for it. They then test the soil to identify its deficiencies. The team tests the soil for clay, sand or salinity content to determine what elements may be needed to improve the soil's health. After treatment and before applying any water to the land, Encore Green retests the water.
The approach, which Encore Green has named "conservation by design," is intended to boost soil health, prevent erosion and relieve pressure on local water supplies.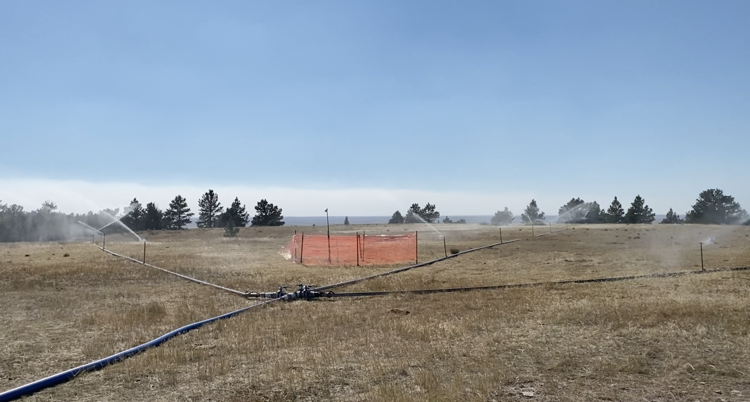 "This produced water is re-purposed and not injected into the ground," Marvin Nash, co-founder and special advisor, said in a statement. "The landowner has a new source of water. The aquifers are not drained for energy production nor for agriculture. An increase in vegetation creates healthier soil. That, in turn, creates greater photosynthesis, which releases more oxygen in the air and decreases carbon in the air, which helps mitigate climate change concerns."
According to Nash, "there's not a downside to this."
The Wyoming Oil and Gas Conservation Commission also extended a permit to Encore Green in February. It allows the company to treat flowback and produced water before transferring it back to the ground. The company has permits to conduct these projects in three Wyoming counties.
The engineers and scientists who make up Encore Green acknowledge they are stepping into uncharted waters and need to be careful. When produced water comes up to the surface with oil, it's brackish and loaded with salts, minerals, metals and the insoluble man-made chemicals needed for fracking.
But project leaders are confident they have found a method that ensures the water won't cause legacy environmental issues on the land over time.
"This changes everything," said John Robitaille, president of Encore Green. "Where once you could only dispose of this water in a pond or injection, there's now an economically viable, environmentally conscious solution. The even greater win is that the agriculture community in the West now has a new source of water."
The business news you need
With a weekly newsletter looking back at local history.