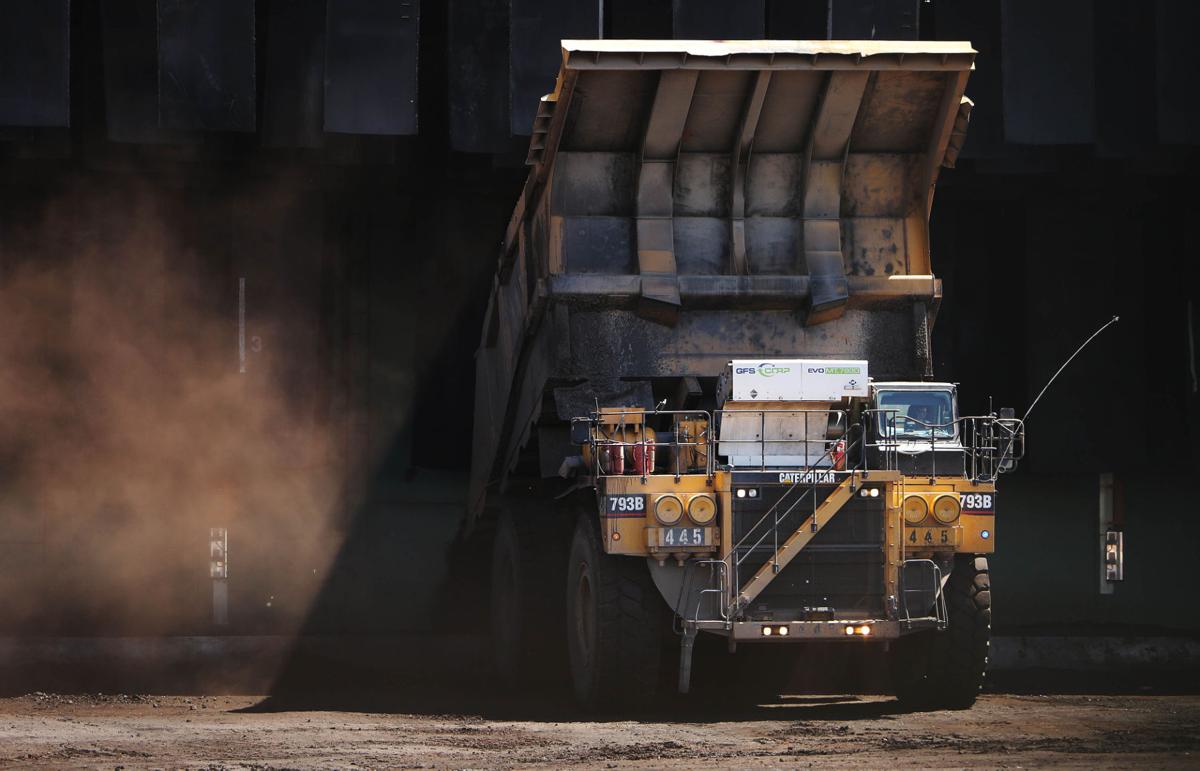 Alpha Natural Resources is seeking to cut medical and life insurance benefits to nonunionized retirees by New Year's Eve, according to bankruptcy filings, in a move that could affect some 4,580 former miners and their spouses. 
The Bristol, Virginia-based firm filed for bankruptcy protection in August, but has continued to operate under a debtor-in-possession loan. 
In a motion submitted Tuesday to the U.S. Bankruptcy Court for the Eastern District of Virginia, Alpha said the move would save $3 million annually, eliminate a $125 million liability from its balance sheet and improve its prospects for emerging from bankruptcy. 
A hearing is scheduled for Nov. 17 in Richmond. If the company's motion is approved, benefits would be terminated on Dec. 31.
The proposal could also impact current employees' future retirement benefits. Up to 6,670 nonunion miners working today are potentially eligible for assistance when they retire under Alpha's current plan. However, to qualify employees must have worked at least 10 years at the company.  
Those benefits would no longer be available if the company's motion is approved. 
It was not immediately clear how many Wyoming miners would be impacted. But neither of Alpha's two Cowboy State mines, Belle Ayr and Eagle Butte, are unionized, meaning the company's former Wyoming employees are likely to be affected. 
Alpha declined comment. The bankruptcy filing did not provide a breakout of retirees by state. 
A spokesman for Gov. Matt Mead declined comment. 
Miners now receive a monthly medical subsidy based on the number of years worked. Non-Medicare eligible retirees who spent between 10 and 19 years with Alpha receive a monthly stipend of $10 for each year worked. Those who worked more than 20 years and are not eligible for Medicare receive $15 a month for each year spent at the company.
Put differently, a miner who worked 10 years would receive a monthly stipend of $100. A miner who spent 20 years with Alpha would receive $300 a month. 
Medicare-eligible miners with at least 10 years of service receive a stipend of $2.90 per month for every year worked. In other words, a miner who worked 10 years would receive $29 a month while a retiree who spent 20 years with the company would receive $58 a month. 
Former Foundation Coal Co. employees would also see benefits cut. Alpha acquired the Belle Ayr and Eagle Butte mines from Foundation in 2009. Roughly 60 Foundation retirees now receive either $823 a month, or $3,700 annually. 
Medical assistance to 18 former totally disabled Foundation employees would also be terminated. 
Alpha said it had spent $2.8 million in non-pension benefits through the first nine months of 2015. The company does not set aside money to pay those costs, it said, instead paying retirees' benefits out of the firm's general revenues. Alpha pays $227,800 annually in life insurance premiums, it said.   
Follow energy reporter Benjamin Storrow on Twitter @bstorrow.