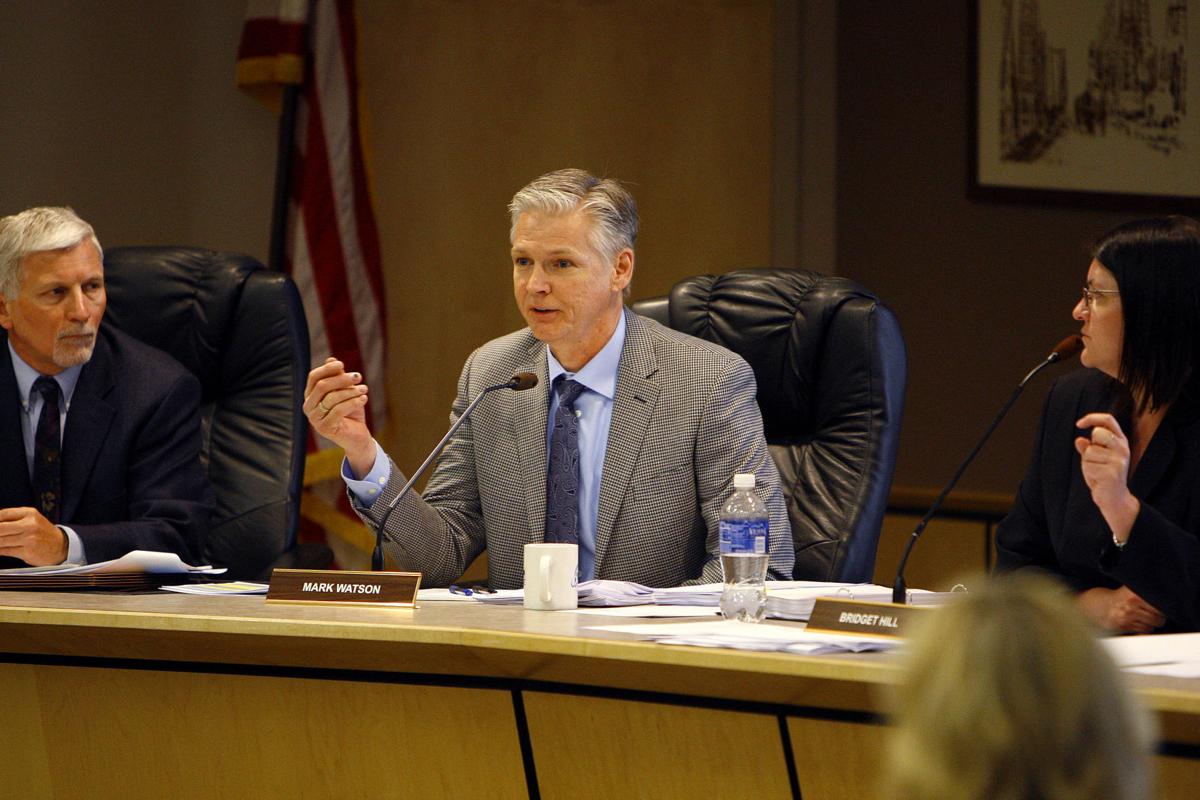 The dais at the Wyoming Oil and Gas Conservation Commission was a lonely one Tuesday as two relatively new commissioners, a geologist and an engineer, sat alongside Mark Doelger, the soft-spoken acting chair, and watched two large oil and gas producers wrangle for drilling control.
Technically, lawyers representing Samson Resources and Rebellion Energy duked it out. They argued well into the evening, long after many attendees had trickled out of the building that sits near the southern bank of the North Platte River. Other matters on the docket for the day, including a show cause on abandoned property, were punted to February.
It was a long day at the commission, and a long week. More than 800 matters were brought up for hearing. When Doelger first joined the commission six years ago, the entire year's docket may reach 800 cases.
There's a war for operatorship in Wyoming's Powder River Basin, evidenced in 25,000 applications for drilling permits filed with the state. That war is starting to bog down monthly hearings and burden the staff of the Wyoming Oil and Gas Conservation Commission.
It's a record number of applications. Despite modest oil prices, despite Wyoming's oil fields being far from market, despite the headache of dealing with federal land – producers are warring over rights to the eastern oil fields.
Many of those permits – which when approved last for two years – will never result in an actual well. There are claims staked – guaranteeing drilling rights, but also boosting value for operators who may want to sell their assets. But the fight is not simply administrative for the state.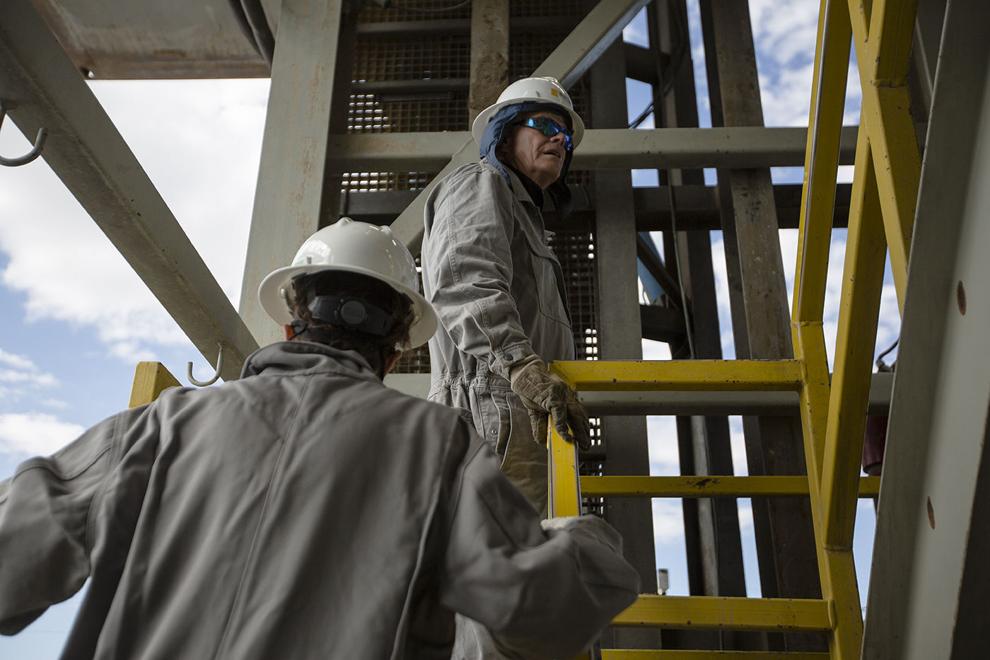 Companies are protesting each other's paperwork, bringing the war more and more into monthly hearings, tasking both commission staff and the commissioners to arbitrate protests that are not about geology, engineering or waste, but about control.
"The APD wars are not fun, because what they are doing is they are coming in and clearly it's a fight for operatorship, but nobody says we're fighting for operatorship," Doelger said. "They say it's subsurface waste and correlative rights."
A public affair
Regulating the oil and gas business is a fairly public process in Wyoming. The commission is headed by the governor and also comprised of the director of state lands, the state geologist and technical experts.
A host of experienced, pushy, intelligent and opinionated lawyers representing the oil and gas interests of Wyoming stand before them. Sometimes their clients are in trouble.
Over the summer, a respectable company knowingly drilled during sage grouse season when activity is supposed to stop. They'd gotten behind schedule and pushed passed the deadline. As a result, they were hauled into the commission to make apologies, get a talking to and accept a fine.
Many times the commission staff appears in front of the dais to recommend that abandoned wells be seized by the state and reclaimed. The companies, often dissolved long before, are rarely present.
Occasionally hearings spark debate or fiery presentations, as companies with different ideas about how to develop Wyoming minerals plead their side. Those hearings can often go long and are both technically difficult and legally precise.
Until recently, the commission was headed by two lawyers to help ease the legal mumbo jumbo: then-Gov. Matt Mead, a former prosecutor, and Bridget Hill, state lands director and an attorney who was respected as fair and adept at keeping egos in check during monthly hearings.
Doelger said he tried to channel Hill on Tuesday as the hearing went long, bowling over other matters.
"I've had on-the-job training, but I'm no attorney," said Doelger, a longtime industry consultant and geologist based in Casper. "I'm trying to be both the technical person and the acting chair, which is a tough day."
A number of commission watchers hope that Gov. Mark Gordon appoints another lawyer to state lands. Gordon, the former state treasurer, has yet to name a replacement for Hill, whom he's appointed as the attorney general.
Gordon was sworn in last week and has not attended the hearings in Casper yet. Given the legislative session in Cheyenne, it's unlikely that the new governor will be present at the commission until at least March.
His spokeswoman, Rachel Girt, said Gordon is committed to attending the hearings, a tradition that the last two governors have maintained with industry's approval.
Others acknowledge that more lawyers aren't a necessity. Mead had a tendency to place attorneys in appointed positions. Gordon has not followed suit.
"Granted, the legal experience that [Hill] had and Mead had was excellent," said Commissioner Erin Campbell, the state geologist. "But Gov. Gordon is very thoughtful. I have no doubt that he will be an asset on the commission."
There is going to be a learning curve for anyone, she said.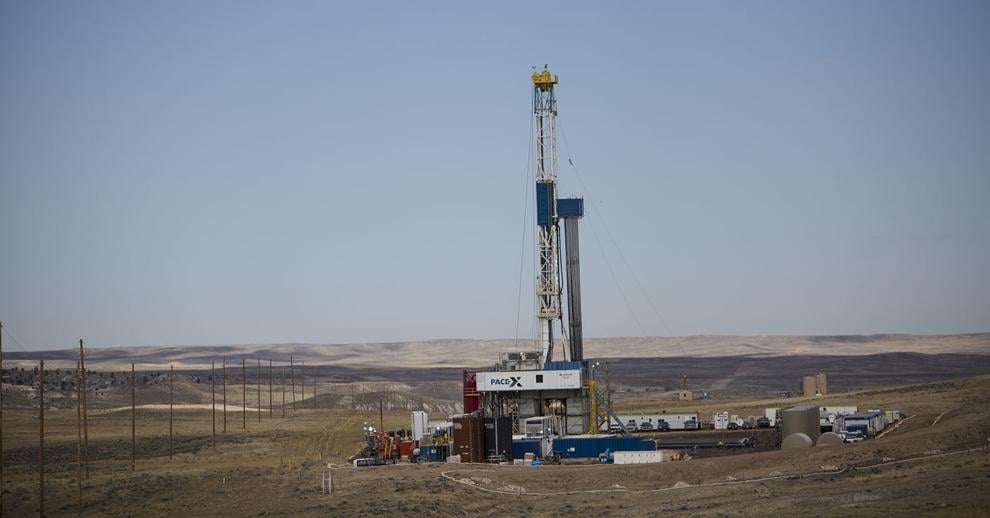 Serving on the commission is a volunteer job with a significant workload. It's a intellectual game mixing law and regulation, petroleum engineering and geology. The commission is supported by the attorney general's office and an experienced staff, led by Supervisor Mark Watson.
"It's darn interesting work," said Doelger. "Some people do crosswords puzzles to keep their brain going. I do this."
A balance of expertise
During his tenure, Tom Fitzsimmons was a buoyant and active commissioner, often digging in on technical issues with industry experts. He was appointed to two terms on the commission as the industry representative but stepped down in his second term to be replaced by Ken Hendricks.
In his experience, lawyers were useful on the commission to handle the attorneys in the room, he said.
"As an engineer, I didn't know when I could call 'enough is enough,'" he said. "When I tried to do it once, [the oil and gas lawyers] told me that I wasn't allowing them to have due process."
Nonetheless, with just the three commissioners present at Tuesday's meeting, there was expertise to make any decision, he said.
It's going to be in the industry lawyers' best interest to present their cases for a diverse audience in the coming months as both the new governor and the new head of state lands find their footing, he said.
"I'm not saying dumb it down, but to literally make sense of it. There are industry experts that are going to be able to call bull——," he said.
On the other side of the bench, it's going to be the current commissioners' responsibility to apply their expertise for the benefit of the newcomers. At best, the commission operates as a balance of expertise, he said.
"That's [what] the commission is intended to do, to have that level of industry experience, to apply themselves and ask the type of questions that the new governor may not know how to ask."
Oil and gas lawyers are charismatic and dogged and a few will push the commissioners when they can. They are there to argue a point and hopefully leave with a win for their client.
But, lawyers hopefully know balance. If they are wise, they will hesitate to take advantage of the skeleton commission, said Craig Newman, a Casper-based oil and gas attorney.
Company counsel has a role to play in how industry works in Wyoming, and unlike more populated areas, they have to come back and work with the commission every month. It's not an environment conducive to backbiting or manipulation, he said.
"I guess if lawyers were inclined to take advantage of inexperienced commissioners, the chances of that occurring with some of the commission being new is increased," he said. "Speaking for myself, I wouldn't do such a thing, because I have such a healthy regard for the role that agency plays."
The commission has a lot on its plate today, he said, referring to the ongoing permitting battle. And certainly on days like the most recent hearing, the reduced commission faced a difficult job as referee in that fight, he said.
Newman said he was hoping a lawyer would be appointed to replace Hill.
"Lawyers will recognize when lawyers are trying to push the envelope," he said.
Following the rules into war
Much of the pressure on oil and gas regulators today is going on behind the scenes, where staff is working a significant amount to juggle the permitting war. Hearing week is just the tip of the iceberg, but certainly reflective of the current challenges.
"I've never in the history of the commission seen the docket like this and the disputes," said Jill Morrison, an organizer for the Powder River Basin Resource Council, who's observed the commission for more than a decade.
Morrison said the commission will likely have to change its practice with drilling permits.
"I know they are hard decisions, but they are going to have to make them."
But, the problem with the permitting war is that it's completely within the bounds of the current policy. In fact, it's caused by the policy.
"They are playing by the rules of the game. That's the difficult thing," said Watson, the OGCC supervisor.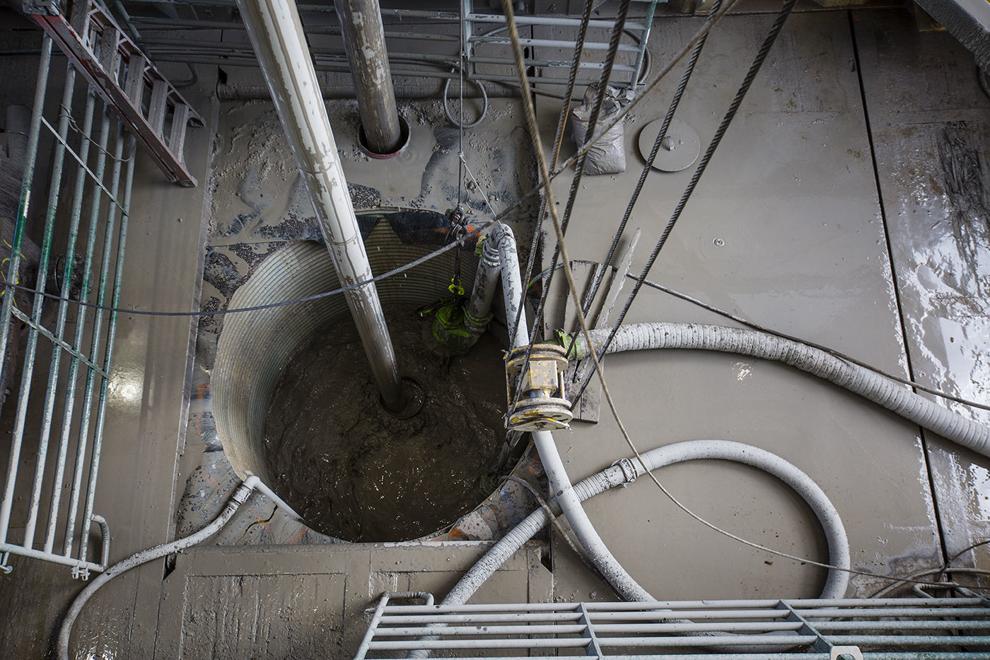 Drilling permits have been more or less first come, first served, which is to say that a producer that obtains a permit first – which lasts two years and can be extended – has the most control over a drilling and spacing unit.
Fewer than a dozen companies started filing thousands of applications for permit to drill in the last two years, right around the time when the price of crude started to rebound. That spurred others to do the same. The count hit 10,000 in early 2018, prompting a new schedule for processing permits at the OGCC where only the operators ready to actually drill a well were being processed. Other companies still hold their place in line unless usurped by another that is ready to drill.
The competition, however, has now forced other operators to file as a defensive move. Most of the companies with any interest in drilling the Powder River Basin are making moves, while those shoring up their assets and de-risking the play are way ahead.
But companies are now fighting each other's permits, trying to oust others firms' permits and thus move into first position. And in the background producers are also trying to divide up drilling and spacing units, delineating the rock into more and more subcategories as they explore the potential in the Powder River Basin.
All of this is falling on the lap of the commission and the commission staff.
Watson, who saw the drilling applications spiking about a year ago but also hoped the battle would calm down, said that a change was likely needed, but that doing so will be difficult.
You can't pull the rug out from under companies who have been operating according to the Wyoming policies, he said. On the other hand, you have an amount of jockeying that's creating an unfair market out there.
The staff can handle the applications. Those are filed electronically and there is now the scheduling system as well. But in terms of what goes before the commission, that's more difficult.
"They get their day in court so to speak," he said.
It's unclear if the change needs to be one of policy, rule making or even statute – which would be a legislative responsibility.
Watson said he remains hesitant to hire more staff to address the permitting war for fear that he would have to let them go when the bottleneck is dealt with.
Campbell, the state geologist, said the commissioners are all well aware of the pressure and trusting Watson as he considers a solution.
"We all recognize that the workload that is on the commission staff is very heavy," she said. "If the number of APDs continues to increase, we would need to change something."
Follow energy reporter Heather Richards on Twitter @hroxaner