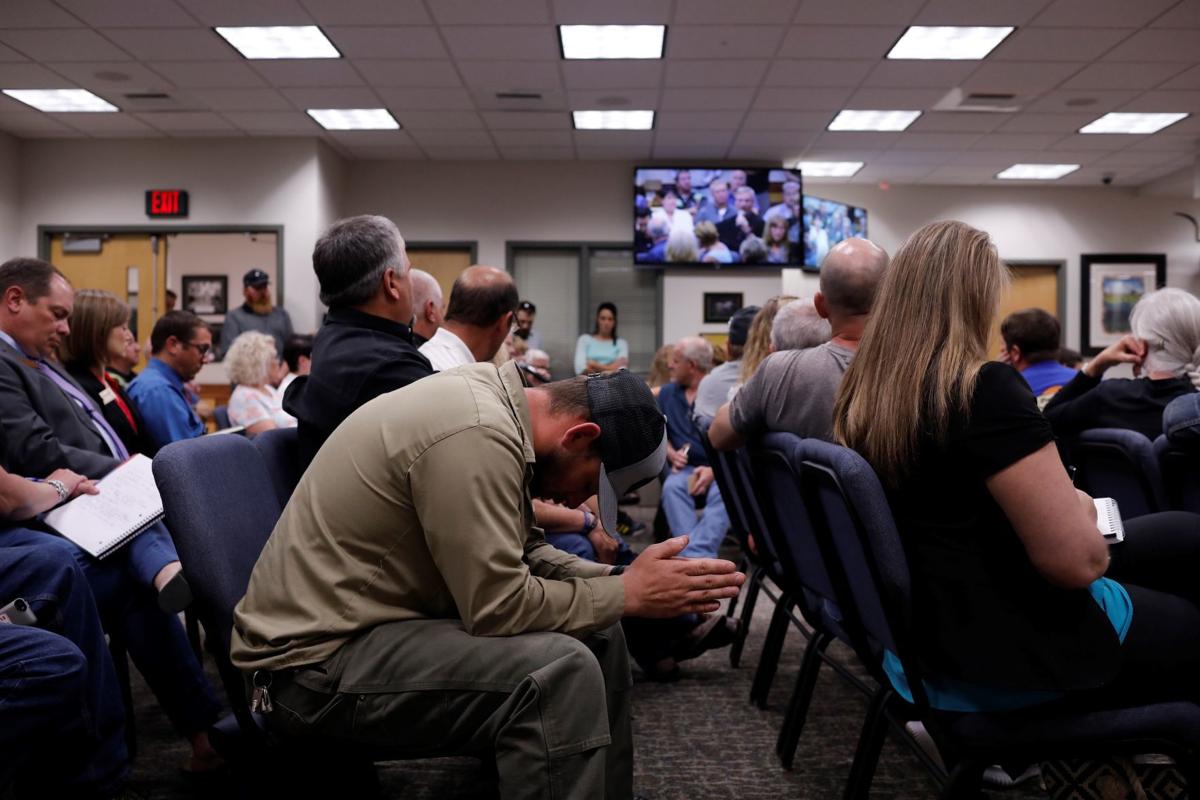 Another coal company is now seeking to take over two idling Wyoming coal mines from their bankrupt owner, Blackjewel.
A letter and term sheet addressed to bankrupt coal supplier Blackjewel and provided Thursday to the Star-Tribune show Aspen Coal and Energy LLC has proposed to purchase Eagle Butte and Belle Ayr, the nation's fourth- and sixth-largest coal mines.
The offer comes just one day after coal company Contura Energy announced it was close to finishing a deal with FM Coal and its affiliate Eagle Specialty Materials, LLC. The newest development opens up the possibility of yet another new operator for the mines owned by Blackjewel.
"Aspen is purchasing both mines and intends to operate the mines in full compliance with the leases and existing mine plans," the letter, dated Sept. 19 and signed by coal executive Tom Clarke, stated. Clarke also vied to assume ownership over a Wyoming coal mine in Kemmerer last year, a deal that ultimately fizzled out over insufficient surety bonds and left mining communities reeling.
In a statement to the Star-Tribune, Contura indicated it was not interested in the new offer.
"As announced, Contura has entered into an agreement regarding these two PRB with Eagle Specialty Materials LLC subject to all the conditions, covenants third-party approvals and government approvals previously referenced. Contura does not have an agreement with Aspen Coal LLC, nor does it currently intend to enter into any such agreement with Aspen Coal."
Blackjewel could not immediately be reached for comment.
As a former owner of the mines, Contura still holds the permits to Eagle Butte and Belle Ayr, even after it transferred ownership of the two mines to Blackjewel in 2017. The company returned to the fold this summer when it placed the winning bid during an August auction on Blackjewel's western mines.
Though a bankruptcy court endorsed Contura's purchase of the two Wyoming mines, the sale hit a roadblock when the federal government objected to outstanding mineral royalties and lease terms.
But Clarke told the Star-Tribune he has a solution and is ready to make a deal.
"One of the things that we're trying to do, is do the right thing," Clarke said. "... Our goal here is to really do something positive in Campbell County ... we want to make sure that people are taken care of."
According to the proposed terms, Aspen Coal would pay the Interior Department $50 million over three years. Contura would be responsible for an $11 million payment to the Office of Natural Resources Revenue for overdue mineral royalties.
Senior creditor Riverstone Credit Partners, owed millions of dollars by Blackjewel, would receive up to $44 million from Aspen Coal.
The interested company would also assume any outstanding taxes owed to Campbell County, after Contura Energy pitches in $13.5 million. At the time Blackjewel filed for bankruptcy on July 1, it owed Campbell County $37 million in unpaid ad valorem taxes.
Under the draft terms, Aspen Coal would pay $18.5 million to Blackjewel for administrative expenses.
As for the mines' reclamation, or cleanup, obligations, the company would provide over $221 million in replacement surety bonds from Endurance American Insurance Company and other sureties, according to documents signed by Tom Clarke.
Contura's two ranches, which serve as collateral for future cleanup, would be transferred to Aspen Coal if the deal goes through.
Contura could still be on the hook for a cash payment of $90 million, the same amount as proposed by FM Coal.
"In consideration for the aforementioned assumption of liabilities, transfer or permits, and replacement of bonds, Contura is being asked to provide $90,000,000 to Aspen in cash consideration," the letter stated on the last page.
Tom Clarke said he hopes the sale can close on Oct. 11.
If Blackjewel fails to pay wages owed to out-of-work miners, Aspen Coal would spend $5 million to compensate them. But the company would not take on any employee benefit plans and did not outline details of a replacement plan in the term sheet.
Aspen Coal placed an unsuccessful bid to purchase another bankrupt Powder River Basin coal operator in August. It effectively became the back-up bidder on Cloud Peak Energy's three mines after the out-of-state Navajo Transitional Energy Company secured the winning bid. That sale has yet to close.
Given the size of the two mines, any company interested in operating the facilities should demonstrate it has an adequate track record and sufficient financial health before being welcomed to the state, said Shannon Anderson, an attorney for the Powder River Basin Resource Council, a landowners group.
"We will carefully scrutinize any proposed operator of these two mines," Anderson said. "It's too important for Wyoming to get this decision wrong."
The business news you need
With a weekly newsletter looking back at local history.