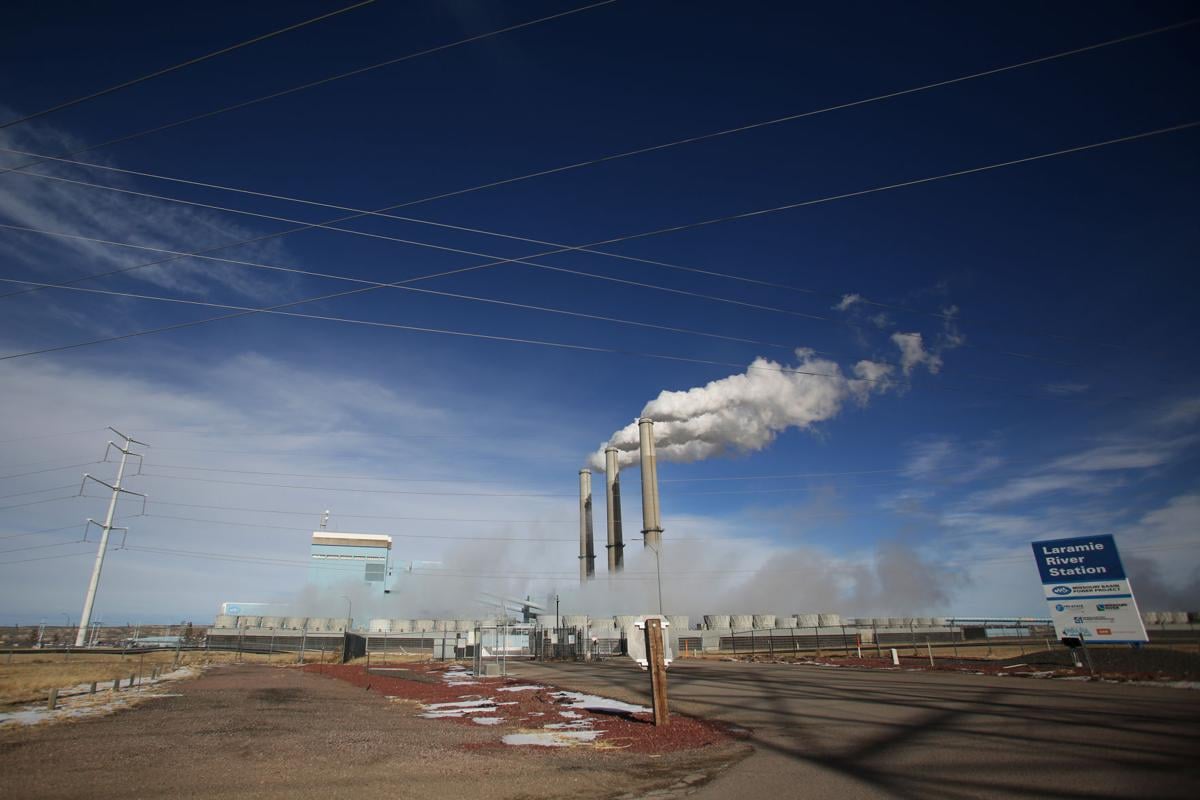 Another coal-fired power plant will retire earlier than originally planned just south of Wyoming's border.
The Hayden Generating Station in northwest Colorado will join dozens of other coal units in closing early to save ratepayers money on electricity and meet new climate protocols.
Utility company Xcel Energy announced this week it plans to close Unit 2 of its Hayden Generating Station by 2027, about three years earlier than previously planned. Unit 1 would be retired by 2028, instead of in 2036. Together, the units have 441 megawatts of generating capacity. The Colorado-based Twentymile mine supplies the plant with coal.
Xcel is not the only owner of the plant. PacifiCorp and the Salt River Project also have smaller stakes in it and have agreed to the new retirement dates. PacifiCorp provides electricity to six states, including Wyoming. PacifiCorp is the parent company of Rocky Mountain Power, which serves about 146,000 customers in the Equality State.
Though a minority owner, PacifiCorp reported it would save ratepayers $81 million if it shuttered the Hayden units early.
The move to retire the facilities sooner than originally planned is part of a growing effort by utilities to lower carbon emissions and transition to lower-cost energy sources. Xcel aims to slash its carbon emissions from electricity to zero by 2050.
Xcel said in its announcement it does not intend to lay off the plant's employees. Working in collaboration with the workers' union, the International Brotherhood of Electrical Workers Local 111, Xcel will provide employees with other options, like retraining, attrition or retirement. PacifiCorp has proposed similar plans for workers at its Wyoming-based Jim Bridger power plant units for their future closures.
"PacifiCorp is currently evaluating the economics of earlier retirements of all of its coal-fired power units, and we expect that closing the Hayden Generating Station at an earlier date will save ratepayers money, since that plant is one of the most expensive to operate in PacifiCorp's six-state system," Sophie Hayes, a senior staff attorney for Western Resource Advocates, said in a statement. "Coal-fired power is costly and a primary source of the emissions that drive climate change."
Western Resource Advocates have been pushing states in the region to transition to cleaner energy options to protect the public and the environment.
The cost of using natural gas and renewables to make electricity has steadily become more affordable than coal in many cases. Public pressure to combat climate change and state protocols to lower carbon emissions have also fueled the transition to cleaner generation sources.
That trend could have big consequences for Wyoming, the nation's largest coal producer.
In October 2019, PacifiCorp announced it planned to reduce its coal fleet by two-thirds by 2030 to ensure ratepayers the lowest cost on electricity.
In the coming decades, units at Naughton in Kemmerer, Jim Bridger near Rock Springs and Dave Johnston in Glenrock will be retired. PacifiCorp will first retire Jim Bridger's unit 1 in 2023.
University of Wyoming economist Rob Godby estimates about 1,600 coal jobs could disappear in Wyoming over the next decade due to coal's structural decline. Plant closures will undoubtedly hurt the small, rural towns built around coal, especially if a lack of community transition resources are provided.
Should Wyoming take on more or less coal?
Having a six-state service territory makes PacifiCorp's task of providing reliable and affordable electricity to 1.9 million customers complicated too.
Some states that PacifiCorp serves want to divest from coal faster than others. Oregon has voted to stop consuming power generated from coal by 2030.
When Oregon withdraws its share, or the state's customers stop paying for coal in their electricity rates, Wyoming will need to decide if it wants to increase its stake in PacifiCorp's coal resources in turn.
PacifiCorp needs to present an application to state commissions for approval to reassign the coal resources.
According to a multi-state protocol established last year, the Wyoming Public Service Commission will then have the authority to decide on a case-by-case basis whether it is in the public's best interest to continue investing in the coal.
But Wyoming could potentially be taking on more risk in increasing its share in coal plants. Having an integrated system across multiple states also allows PacifiCorp to dynamically respond to shifting electrical supply and demand across all the states it's serving. The agility of that system usually translates into more rate stability.
But the discussion on how PacifiCorp will reassign the costs of coal resources when states divest from the fossil fuels will probably not happen until next year.
That's because this week, PacifiCorp filed a request with the Wyoming Public Service Commission to delay the discussion. It needed more time to analyze the various options.
Shannon Anderson, an attorney for the Powder River Basin Resource Council, said extending the amount of time PacifiCorp takes to fully assess its various options, like those that would reduce the economic burden on ratepayers in Wyoming, is likely a positive step for the state.
Chris Petrie, secretary and chief counsel for the Wyoming Public Service Commission, told the Star-Tribune the commission will likely not take any action on PacifiCorp's notice.
Follow the latest on Wyoming's energy industry and the environment at @camillereports