The second largest thermal coal producer in the U.S. is moving about 100 miners from its Coal Creek mine in northern Wyoming to its higher-production Black Thunder mine outside Wright.
The move will cut the majority of the 154-miner workforce at Coal Creek.
Since a downturn in the nation's coal industry that hit bottom in 2015 and 2016, producers in the Powder River Basin have had to be nimble, adjusting to fewer customers to buy their coal, as well as fewer contracts promising long-term demand. An expanding national fleet of natural gas plants has eroded coal's dominance as the source for U.S. electricity in recent years.
The Trump administration has made the coal industry a priority, but its various proposals to stem coal's decline have thus far proved insufficient in the face of a changing market. A decision by the Environmental Protection Agency, announced Thursday, would lower standards for new coal-fired plants in the hopes of encouraging more investment in coal power. However, utilities have noted their strategy going forward will depend largely on new gas or new renewable power, which are far cheaper to build.
Arch's decision to move miners is likely driven by Coal Creek's lower heat value coal compared to Black Thunder's resources, according to multiple independent sources in Wyoming's coal industry.
Arch Coal did not respond to multiple requests for comment on the shift in their labor force following a short interview in mid-October.
Travis Deti of the Wyoming Mining Association declined to comment on Arch, but said that Wyoming's coal producers are continually responding to changes in the market.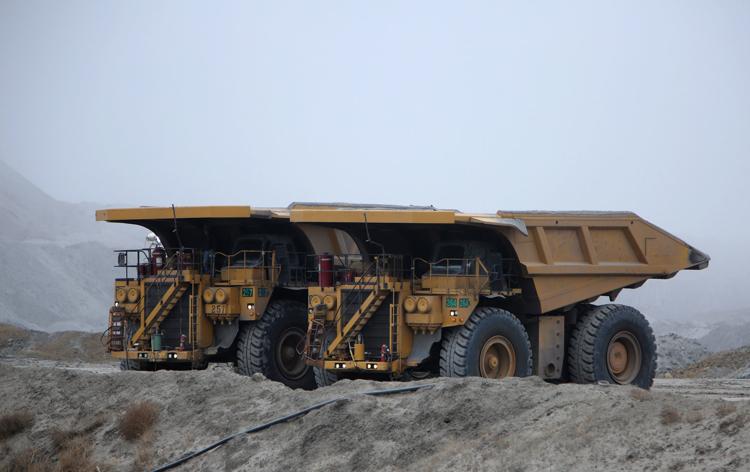 "The environment has changed a little bit and we are just adapting," he said.
***
Black Thunder is one of the largest open surface coal mines in the country, lying just east of the town of Wright. It employed 1,173 miners as of September.
Arch Coal took the unusual step of cutting production expectations at Black Thunder early this year by about 10 million tons.
Multiple coal firms in the basin have noted in calls with investors over the past year that unloading lower-heat coal has been a challenge in coal's new normal. Companies with multiple mines, like Cloud Peak Energy, Peabody Energy and Arch, have also shifted to a basin-wide focus of their coal assets with the ability to move production and employees according to demand.
Companies produced 78.7 million tons of coal in the third quarter of the year, down by nearly 4 million tons compared to the same quarter in 2017. The Energy Information Administration — a federal agency that tracks energy statistics — recently noted that coal consumption in 2018 will likely hit a 40-year low, 44 percent lower than demand in 2007.
***
Some lower heat mines have ticked up production over the last year, including Eagle Butte and Belle Ayr — mines owned by a newcomer to Wyoming, Blackjewell LLC. Both mines produce lower-heat content coal.
Wyoming's coal industry faced an unprecedented bust in 2015 and 2016. Arch, Peabody and the former owner of the Blackjewel mines, Alpha Natural Resources, all filed for bankruptcy due to heavy debt. Low natural gas prices had increased utility interest in gas-fired power over coal-fired electricity, while regulations and growing renewable energy options had further pressured the industry nationwide.
Wyoming is the largest coal producer in the country, with Peabody, Arch and Cloud Peak constituting its three largest producers.
Wright mayor Ralph Kingan noted in a recent interview that the movement of workers has little impact on his small mineral-reliant community given the proximity of both mines to town. No one is losing their job, just travelling an extra 15 miles to get there in some cases, he said.
Arch's decision is one that local officials say is not unusual in the current climate, given the unequal value of resources in the basin.
"You're moving to more profitable, higher-Btu coal," said Mark Christiansen, Campbell County Commissioner. "We continue to see that change over and over and over again."