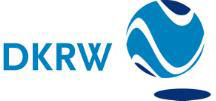 When the California solar panel manufacturer Solyndra defaulted on a $535 million government loan in 2011, Wyoming's all-Republican congressional delegation was among the loudest critics of the federal program that offered the loan.
Sen. John Barrasso called the Department of Energy program a "disaster." Rep. Cynthia Lummis said, "We should make sure that we're using technologies that are ready for prime time." And Sen. Mike Enzi supported calls to investigate the company.
But the delegation struck a decidedly different tone about another project applying for an Energy Department loan. In 2009, the department said it would consider a $1.75 billion loan guarantee for DKRW Advanced Fuels' proposed coal-to-liquids plant near Medicine Bow.
The $2 billion facility would convert coal into liquid petroleum products such as gasoline, butane and propane.
Wyoming's congressional representatives were enthusiastic backers of the project, writing letters on the project's behalf to the Energy Department, sending representatives from their offices to speak in favor of it at public meetings and touting its progress in news releases. 
"It uses Wyoming coal, Wyoming workers. It helps our economy in terms of around the state," Barrasso said in a recent interview. "If you're using Wyoming coal, that's going to be tax revenue from the state."
Five years after DKRW's loan application was submitted and 10 years after the plant was first proposed, work on the project has yet to begin.
DKRW remains mired in construction delays. No private financing has been publicly announced, and the Energy Department's loan review is still pending.
The question of public financing for the project re-emerged in February after DKRW executives said talks with the Energy Department had resumed and negotiations over the company's application were moving forward.
The debate over the financing of the project pits the state's elected representatives, who say it would boost Wyoming's economy, against some watchdog organizations and industry observers. They argue that DKRW's plans may be a bigger risk to taxpayers than Solyndra.
DKRW has never announced private financing for the project, said Autumn Hanna, a senior project director at Taxpayers for Common Sense, a Washington, D.C.-based watchdog organization. 
Construction was to begin last year but was delayed after DKRW said it was unsure when the Chinese engineering firm hired to build the plant could begin construction. That firm, an arm of the state-owned oil company Sinopec, announced in February that DKRW had terminated its contract.
"These are the kinds of large red flags that just show there is a lot of risk for taxpayers," Hanna said. "When you can't see a lot of interest and other skin in the game from other partners, this isn't the next new thing we should be getting behind."
All three Wyoming lawmakers rejected comparisons to Solyndra. The Obama administration failed to properly scrutinize the solar manufacturer, they said, pushing through the company's loan to help meet the president's goal of boosting renewable power generation. DKRW's application, by contrast, has been under review for five years. 
"To me, that's the difference," Barrasso said. "With the amount of time and effort put into the DKRW project, it seems they are doing it right in this case."
The Energy Department's consideration of the project led Lummis to believe that the proposal "had stronger economics than Solyndra and some of the other projects." Asked about the delays in construction, Lummis said setbacks are inherent with such a large project.
"I would say, sadly, this is the new normal," Lummis said. "We need to change that. We need to change the new normal because it is holding our nation back."
All three stressed that their support is contingent on a thorough vetting of the project and a finding by the Energy Department that the project is economically feasible.
Enzi spokesman Daniel Head's response to a question about the cancellation of the Sinopec contract exemplified the sentiment.    
"Senator Enzi generally supports the development of new energy projects as long as they live up to their claims and if there are safeguards in place to make sure tax dollars aren't wasted," Head wrote. 
DKRW Executive Chairman Robert Kelly noted that Solyndra was just one in a long list of Energy Department loans, many of which were successful.
He cited department figures showing that loan guarantee projects have created some 55,000 jobs. If it received the loan, DKRW would pay what is essentially an insurance policy to the government to offset the cost of a default should the company run into trouble. But Kelly said that is unlikely.
"We think our project is well-structured," he said, adding that the project's ability to turn low-cost Wyoming coal makes it competitive with producers trying to tap into new oil reserves.
He said the decision to terminate the Sinopec contract was made so DKRW could move forward with the project and engage other engineering firms. 
Still, others doubted the project's viability.
Michael E. Webber, deputy director of the Energy Institute at the University of Texas at Austin, said coal-to-liquids' history offers a clue about its economic feasibility.
The Nazis employed the technology during World War II, as did South Africa's apartheid government. Both had limited access to oil supplies. The lesson: Coal-to-liquids is possible but usually makes sense only as a necessity.
He said DKRW's proposal and Solyndra's are "basically identical."
"They are both new technologies that are uneconomic without help," Webber said. "If they were an economically viable solution already, it wouldn't need a loan guarantee."