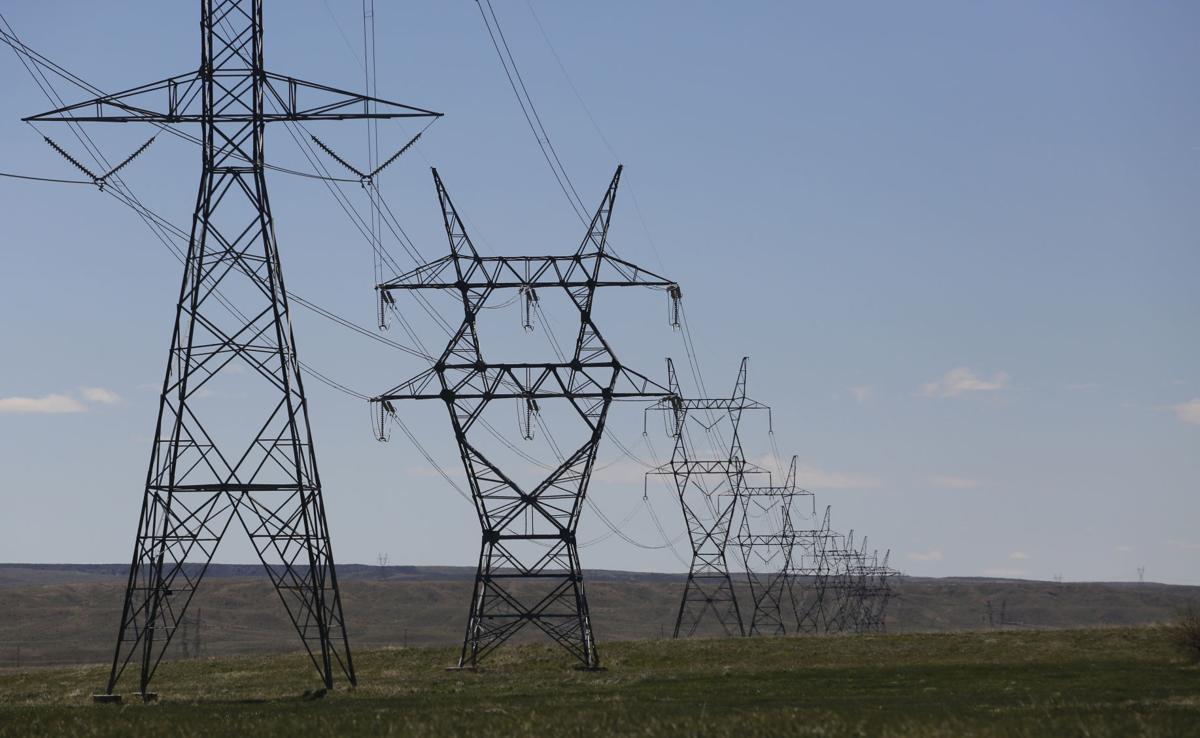 If Oregon, Washington and California ditch coal, it may leave Wyoming's largest utility, and its customers, holding a bag they don't want to carry, officials told lawmakers Monday.
Wyoming is the largest coal producing state in the country, but it is also both a user and exporter of coal power. Early retirements of coal plants have put pressure on Wyoming's mines in recent years, but with many utilities and electricity cooperatives still receiving the biggest chunk of their power from coal, early retirements were a distant risk to coal mining.
A disheartening presentation from Rocky Mountain Power on Monday at the Joint Corporations Committee meeting in Lander showed how fraught with complications coal-fired power may become right at home.
Oregon recently decided that its rate payers must be free of both the costs and the benefits of coal-fired power by 2029, part of a push to combat climate change by depressing the use of fossil fuels like coal. Oregon customers are paying off their share of PacifiCorp's – Rocky Mountain Power's parent company — coal depreciation at an accelerated clip in order to be coal free. Both Washington and California have shown signs of taking similar steps, said Jeff Larsen, senior vice president of strategic business planning for Rocky Mountain Power.
That could leave states like Wyoming bearing a higher burden of responsibility for keeping the company's coal plants operating than their portion of the PacifiCorp system warrants. Wyoming only accounts for 15 percent of PacifiCorp's $4.7 billion annual costs.
"We are going to continue to make investments in those coal plants and continue to operate them," Larsen said. "But the challenge is that after December of 2029, (for) every dollar of investment we make in those facilities to keep them operational, 25 cents on the dollar is not paid by Oregon."
Then Washington's share could go, then California's.
"The issue is important especially to Wyoming," Larsen said. "We can't underscore that enough because it's not just our investments and our power plants but Wyoming communities, our employees that are in those communities."
Four of the company's 10 power plants are located in Wyoming.
Wyoming lawmakers were less than pleased that West Coast states were putting them in this position.
"It's three west coast states causing the problems," said Sen. Charlie Scott, R-Casper.
You have free articles remaining.
"That's right," added Rep. Jim Blackburn, R-Cheyenne.
Rocky Mountain Power's approaching dilemma was not new to everyone in the room. Sen. Cale Case, R-Lander, along with some other lawmakers, Wyoming's Office of the Consumer Advocate and both industrial and environmental groups have been privy to the utility's attempt to find a solution.
"Some coal plants are going away (for age, cost and regulatory reasons)," Case said by way of an explainer on the complicated web of utility policy. "It's what to do with the ones that are left … Some of our communities are very, very dependent on coal-fired generation."
Case mentioned Kemmerer, a small town in western Wyoming, that is home to both a coal mine and a Rocky Mountain Power plant that burns the coal. The mine and the plant combined employ more than 400 people.
Oregon's decision to pull out shakes up PacifiCorp's whole model — one where gas, coal, wind, solar and hydro power are unleashed on the company's six-state system. Rocky Mountain Power also participates in wholesale buying and selling that drives down costs to consumers. The cost share of each state in this web depends on how much power they use.
Wind power from Wyoming can be sent to Northern California in the blink of an eye, while cheap hydro power from Washington and Oregon can flow into Wyoming homes. If some states want to cast out the fuel that is most responsible for carbon dioxide emissions in the power sector, utility officials are frankly not sure yet how to handle the change except to adapt to a new approach, according to Larsen.
"Really, where we're trying to get is to allow all of the six states more control of their destiny in terms of energy portfolios and resources that will serve their populace going forward," he said.
It's possible that the state wanting out could bear more responsibility for the coal-fired plants that are set to retire first.
The biggest challenge will be assessing the risk and weight of shifting coal generation responsibilities on the remaining states, as well as the eventually cleanup obligations that would have been shared, Larsen said.
Oregon's decision carries a price tag for the coastal state, too. Customer rates in Oregon are currently higher than other states in the system because of the accelerated payoff schedule. After 2029, the state would also be financially responsible for the increased cost of new power generation to fill the 1500-megawatt gap in power capacity from coal.
But in Wyoming, Rocky Mountain Power's predicament poses an almost existential question.
"What is Wyoming's view of coal risk, (of) keeping coal plants viable and operational?" Larsen asked. "I think that's an issue that many [state] regulators are struggling with because they have an obligation to look at least cost."
Follow energy reporter Heather Richards on Twitter @hroxaner
The business news you need
With a weekly newsletter looking back at local history.