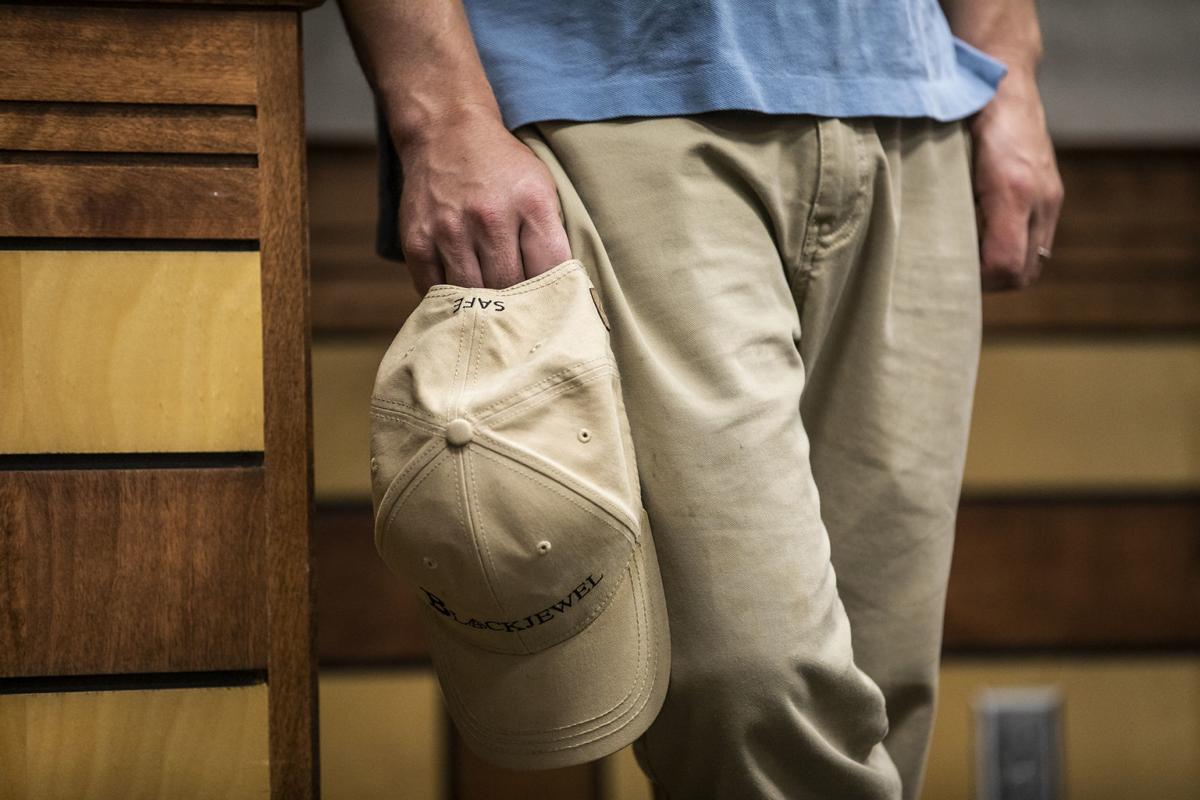 An out-of-work Blackjewel employee filed a class action lawsuit Tuesday alleging the bankrupt company violated federal labor law by failing to notify or compensate hundreds of workers before closing down its mines on July 1.
Worker David Engelbrecht filed the class action lawsuit on behalf of himself and other "similarly situated" workers who were affected by the coal mine closures that hit two Wyoming mines and others in Kentucky, West Virginia and Virginia.
The lawsuit filed in federal court in West Virginia alleges the company violated the Worker Adjustment and Retraining Notification Act, also known as the WARN Act, because CEO Jeffrey Hoops did not give sufficient written notice of the layoffs, nor did he offer 60 days of wages. Hoops has since resigned as part of an agreement to loan Blackjewel $5 million.
Under the WARN Act, the workers would legally be entitled to wages and benefits, court documents said.
"On or about July 1, 2019 and thereafter, Defendant (Blackjewel) terminated the Plaintiff's employment as part of a mass layoff and/or plant closure which qualifies as an event for which he was entitled to receive sixty (60) days' advance written notice under the WARN Act," the lawsuit said.
An attorney for Blackjewel did not respond by press time to a request for comment.
The advance notice required under the WARN act gives communities and local governments time to respond and adjust, said Joseph Seiner, a professor at the University of South Carolina School of Law.
"The WARN Act was put in place because if you think about both the potential financial and emotional impact on an entire community when a major employer goes bankrupt or shuts down, it can be dramatic and the ripple effects are almost endless," he said.
But there are exceptions to the act, such as "unforeseeable business circumstances," Seiner said. For instance, a company could prove it could not provide sufficient notice to workers because the cause of the closure was unforeseeable.
But others, including attorney Stuart Miller of Lankenau & Miller LLP, who is representing Engelbrecht, said the case had a chance of concluding in favor of the workers, but added it was still too early to tell. He has handled over 200 WARN Act cases, a majority with companies in bankruptcy.
The intent of the lawsuit is to cover all workers affected by the Blackjewel closures, he said. Although not all facilities have plaintiffs involved in the case at this time, the firm expects more to join.
"The key issue is this: (Blackjewel workers) were all paid by the same employer," Miller said. "We have spoken to a number of other people, and we are waiting for a bunch to enter agreements from other facilities."
Hundreds of workers at Eagle Butte and Belle Ayr mines were sent home on July 1 after Blackjewel filed for Chapter 11 bankruptcy but failed to secure a $20 million loan to keep the coal mines — the nation's fourth and sixth largest in terms of production — running.In the aftermath of the bankruptcy, some workers have said their
. Some also reported that Blackjewel had stopped contributing to their 401(k) plan and health savings account about six weeks ago.
At a court hearing on Saturday, Blackjewel lawyers said they were seeking additional funding to reopen its two shuttered coal mines in Campbell County.
The company will present a new financial package to the court by Friday, or sooner. U.S. District Judge Frank Volk, who must approve any new loan, said he will expedite the emergency hearing if Blackjewel secures additional money before that date.
Regardless of the coal mines' fate, Miller said the lawsuit can still move forward.
"Even if they were to sell the company and employees were re-hired, the law is clear," Miller said, "This would have been a WARN Act violation."