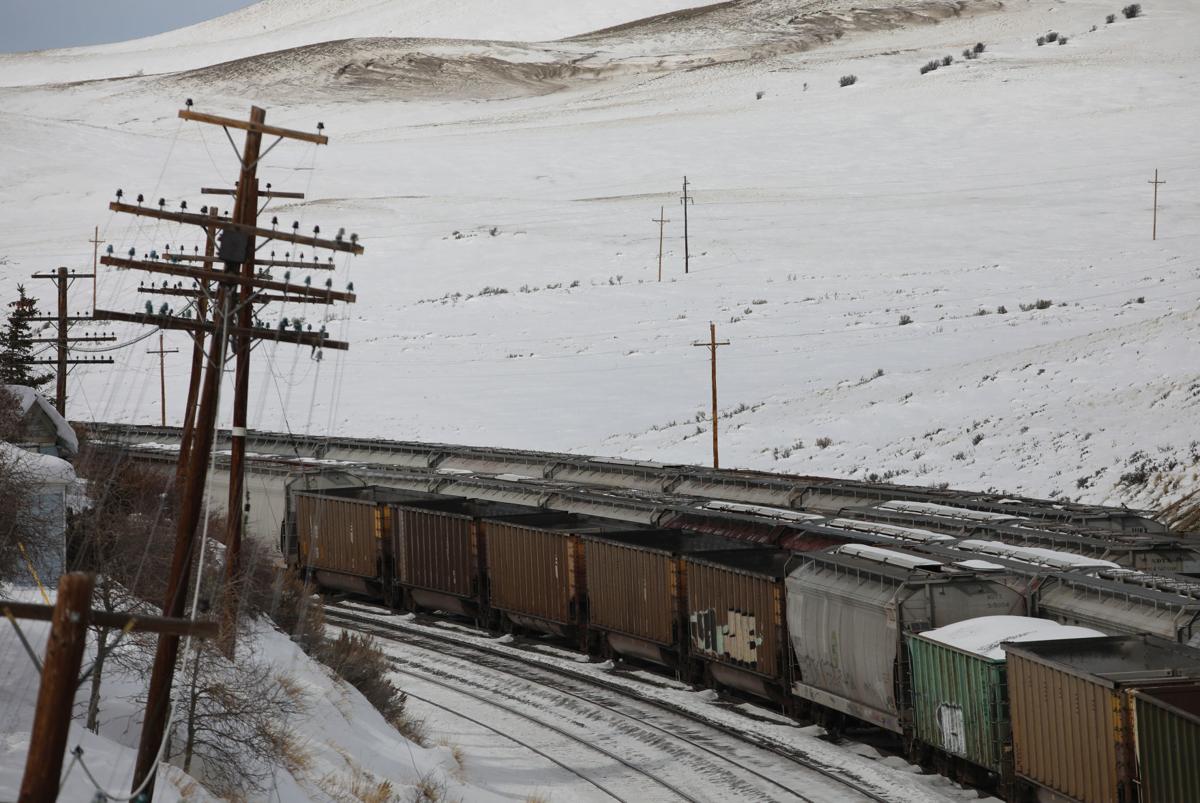 Wyoming's county governments charge mining and drilling companies a tax for the natural resources they extract. But an alarming pattern has emerged in the past decade, especially in coal country: Several companies are not paying their taxes on time.
As a result, county governments are losing millions of dollars each year. In the first half of 2019, counties faced over $32 million in mineral tax delinquencies, new data compiled by the Wyoming County Commissioners Association found. That's on top of more than $86 million in mineral tax delinquencies at the county level since 2015.
But Wyoming lawmakers appear ready to add teeth to the state's tax policy to ensure more timely payment of taxes moving forward. After over six hours of charged debate, the Legislature's Select Joint Committee on Coal Bankruptcies advanced a bill Friday to mandate production tax payment on a monthly basis to county governments, as opposed to every 18 months. The bill also set additional penalties for tardy tax payments.
Lawmakers chewed over roughly 10 versions of the bill before bringing it before the committee. Many expressed reluctance to impose additional burdens on energy companies. But ultimately, a majority of committee members stood firm, electing to move legislation they believe could reverse the widespread pattern of tax delinquencies among energy companies, particularly coal.
The legislation has found an adamant support base among county commissioners. Less mineral money in Wyoming's coffers means less money for education or other fundamental public services. According to a state economic report, about half of the Wyoming School Foundation program's revenue comes from mineral taxes and royalties.
"All these companies are good players until they're not a good player," said Rusty Bell, chairman of Campbell County Board of Commissioners. "Nobody means to do that, but the current system where companies pay ad valorem (every 18 months), it just gives them too long of a period for things to go wrong. ... Getting that system to be more like severance (system) just makes more sense."
Transition period
Industry groups remained much less enamored with the proposed tax changes. The implementation of the new rule, which would start Jan. 1, 2021, could send a blow to those already contending with a cutthroat market and narrow margins, they cautioned lawmakers.
"I would posit that if we tried to do (this) to any other taxpayer or business entity in the state .... the pitchforks would be out," said Pete Obermueller, president of the Petroleum Association of Wyoming.
You have free articles remaining.
Oil and gas companies had a delinquency rate of a mere 1.1 percent in the past decade, according to the Petroleum Association.
He pressed lawmakers to consider a later commencement date of 2023 for the bill to provide oil and gas companies enough time to prepare.
Ultra Petroleum, the largest natural gas producer in Wyoming, opposed the legislation. The company suspended drilling in southwest Wyoming last year due to adverse market conditions for natural gas. Demand has not kept up with the flood of natural gas supply on the market, causing prices to crater.
"Obviously, we're navigating this very difficult pricing environment," a spokeswoman for the company said. "While we wait for commodity prices to improve we've made the difficult decision to suspend drilling. And the acceleration of ad valorem payments over the next two to three years would create with almost certainty a liquidity crisis for natural gas producers. That would crystallize the concerns and significantly increase the need for companies to consider bankruptcy protections."
To help soften the transition, the proposed bill included multiple options — including credit and loan options — to help companies jump onto the new monthly tax schedule.
"We understand it's a change and it may be challenging," co-Chairman Eric Barlow, R-Gillette, stated.
If a company has settled its county taxes by the end of the year the bill is enacted, the taxpayer will receive a 7 percent credit that can be applied to other taxes it owes, like sales or state mineral taxes. The credit will incentivize companies to make the transition to monthly county production tax payments while also jolting additional economic growth by providing a small tax break, Barlow reasoned.
As another option, firms would also be able to set up a payment plan with counties to make the shift to the new policy less disruptive, according to the bill draft.
In several ways, the bill emulates the collection system in place for the state's monthly mineral tax, known as a severance tax. Mineral companies have been delinquent on $17.2 million in severance tax payments since 2010, significantly less than delinquent county taxes.
"The effort was to try to mirror, and to get as much similarity between severance and ad valorem (systems)," Barlow explained.
The bill will advance just in time for the start of the legislative session.