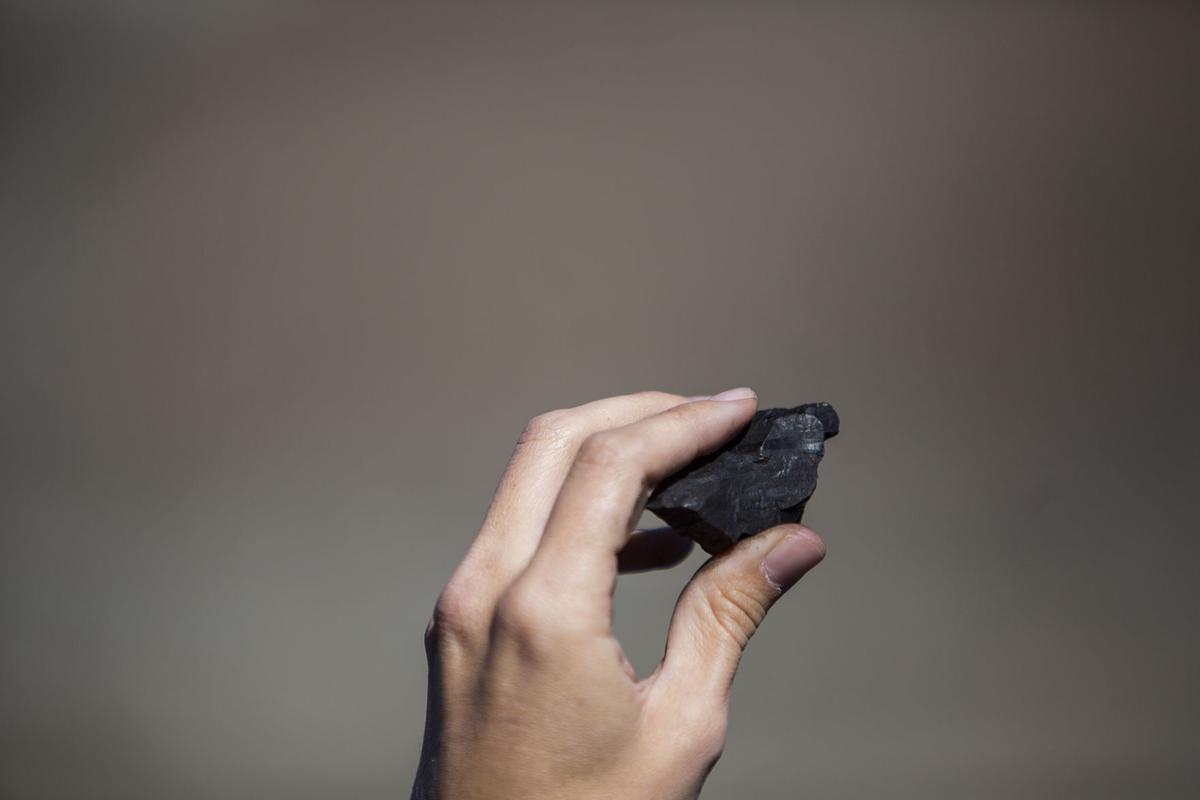 The Wyodak coal mine just outside Gillette will soon become the new staging ground for phase three of a pilot project seeking what just years ago seemed impossible: to burn coal with little to no emissions in a way that's cost effective.
The University of Wyoming's School of Energy Resources announced on Thursday the utility company Black Hills Energy will come on board to support the project's next phase, which involves testing out a new technology, called flameless, pressurized oxy-fuel, or FPO.
The South Dakota-based company provides electricity to customers across eight states, including Wyoming. The utility will not only provide scientists with space at its Gillette complex, but it will also extend construction, operational and maintenance resources, according to the announcement.
FPO technology burns fuel, like coal or natural gas, in an oxygen-rich combustion to create steam to produce power. What makes it different from other fossil fuel power generation processes is that it doesn't emit the usual pollutants or carbon dioxide.
"It's highly efficient and doesn't need downstream carbon capture," Holly Krutka, executive director of the UW School of Energy Resources, told lawmakers during a committee hearing on Thursday. Though the process does not use backend carbon capture, it does find others uses for the carbon and can also be stored to prevent any emissions.
"It's flexible in a carbon-constrained world," Krutka said.
The goal is to make coal-fired power plants more efficient and less dirty or costly.
"We're grateful and thrilled at the opportunity to add Black Hills Energy to our project team," Krutka said in a statement Thursday. "Building and operating a large-scale FPO pilot near Gillette, while still supporting the project with management, computational fluid dynamics modeling and more from UW's Laramie campus, will help (the School of Energy Resources) simultaneously meet UW's land-grant mission while advancing a novel technology that could enable the use of Wyoming coal, natural gas, biomass and waste in a carbon-constrained world."
The flagship project is principally funded through the U.S. Department of Energy. The project's third phase still needs the federal department's ultimate approval; UW's application is pending. But Krutka shared her optimism with lawmakers:
"Partnering with a large utility will ultimately make us more successful both on developing the technology on the technical side as well as pursuing phase three of this project," Krutka said. "We have to be selected by the Department of Energy to move on to phase three, and having a large utility on board absolutely will help with our application."
In addition to Black Hills Energy, the project team includes Southwest Research Institute, UW's School of Energy Resources, General Electric, Sargent and Lundy, and the Electric Power Research Institute.
Down the road, the companies hope to commercialize the novel technology.
"As a leader in providing energy to fuel the future of Wyoming, Black Hills Energy supports the advancement of technology and innovation to improve the efficiency of the energy we deliver," said Mark Stege, vice president of Wyoming operations for Black Hills Energy. "This FPO combustion demonstration project is important, and we are excited by the opportunity to host, support and promote the project."
"This is an excellent location for the proposed site of the FPO combustion pilot plant," said Joshua Schmitt, a senior research engineer at Southwest Research Institute and a leader of the project. "The resources and infrastructure necessary to operate the demonstration plant are readily available."
Clarification: This article has been updated to add additional information about the FPO technology. Though the process does not use backend carbon capture, it does employ carbon use and/or carbon storage to prevent emissions.