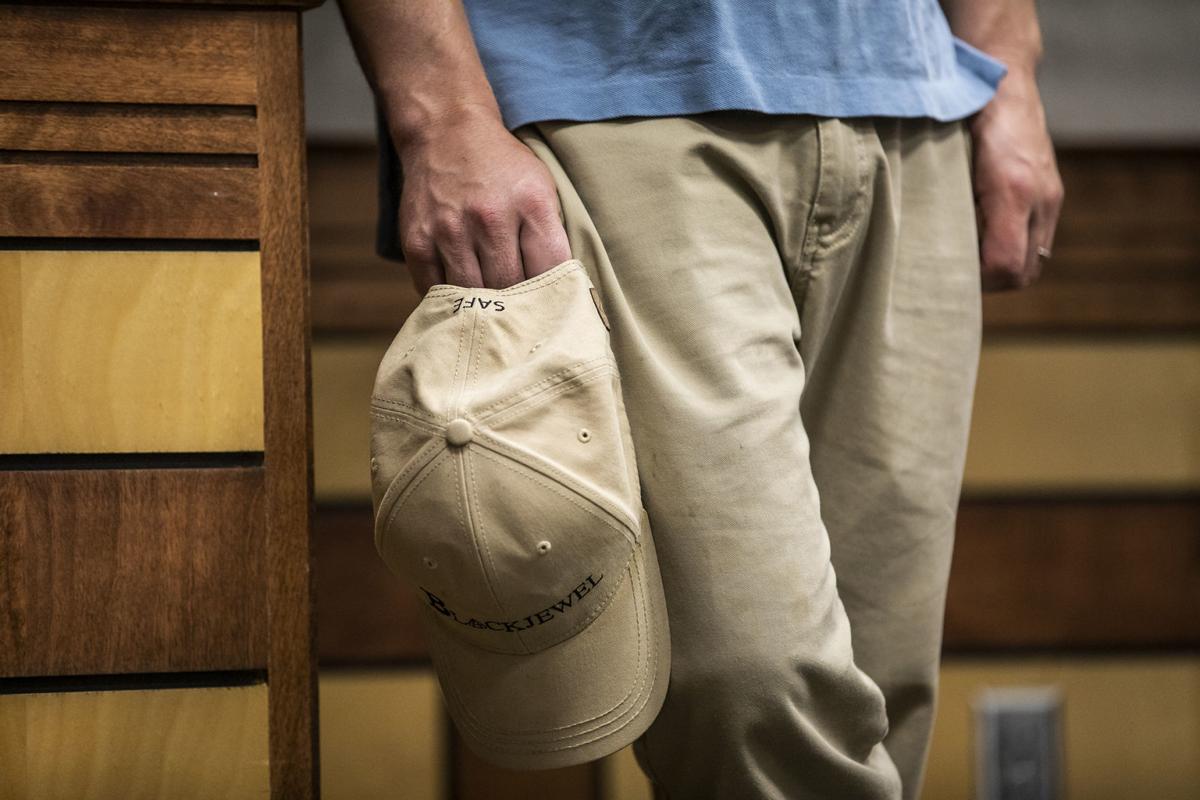 A federal bankruptcy judge on Wednesday approved interim funding for the owners of the Belle Ayr and Eagle Butte mines in Campbell County. As a condition of the deal, the company's CEO will resign.
Early Wednesday morning, the judge had denied a $20 million financing agreement for Blackjewel LLC, the owner of the two mines. But in an additional emergency hearing Wednesday afternoon in West Virginia, the court approved a loan of up to $5 million from Riverstone Credit Partners, allowing management to perform maintenance at the mines and prevent further damage while the company continues to negotiate additional financing.
The financing will not be enough to fully resume operations at the mines, which suddenly closed Monday afternoon, a Blackjewel representative said in the hearing. It will be spent exclusively on "essential" security at the mines, firefighting personnel, professional fees of up to $500,000 and other emergency expenses.
According to court documents, the loan came with the condition that Blackjewel CEO Jeff Hoops resign. The same is true of any of his family members. Additionally, Hoops and his family must not be "authorized to conduct business on behalf of the Debtors in any capacity, including by having access to any bank accounts of the Debtors." Dave Beckman becomes the acting chief restructuring officer.
Hoops declined to comment Wednesday afternoon.
When pressed on the judge's ruling, he said, "I resigned before that, so I don't know anything about it."
Shock to community
Gillette Mayor Louise Carter-King was critical of Hoops in comments Wednesday.
"If I were (Hoops), I wouldn't show up in Wyoming," she said.
Carter-King said she previously did business with Hoops through Powder River Office Supply, which she owns with her daughter.
"And we put them on a cash-only basis," she said. "We would not deliver goods to them or services until they made those payments. ... And of course, they have been delinquent in county taxes. They would catch up and then they would get behind again. I think it's been kind of ongoing with them. ... They have been delinquent to other vendors and we were just one small vendor, and I'm sure others have felt the same way. They stopped delivering services because they weren't getting paid."
The mayor said many vendors had already stopped doing business with Blackjewel.
"I think it's just mismanagement, gross mismanagement," she said.
Carter-King said the lack of advance notice was the biggest difference between this week's closures and the layoffs that hit the Powder River Basin during the 2016 bust. In March of that year, Peabody Energy and Arch Coal laid off a combined 465 workers at the nation's two largest coal mines: North Antelope Rochelle and Black Thunder.
"We had about a week (of) warning that something like this was going to happen (then)," she said. "(Blackjewel) just locked the gates this time and that's shocking to, of course the employees, but the other elected officials as well. To the entire community it was quite a shock."
Avoiding Chapter 7
Blackjewel shut down operations Monday in Wyoming after a previous lender had withdrawn during the company's Chapter 11 bankruptcy filings. On Tuesday, the company was granted an emergency hearing for approval to continue with new lenders, saying that if they were not approved, the company would have to proceed to Chapter 7 bankruptcy proceedings — meaning the liquidation of the mines.
"Chapter 7 is more dire," said Clark Williams-Derry, director of energy finance of Sightline Institute. "The company blows up. The assists are liquidated … and if the mine is closed too long, it may be too expensive and harder to restart it."
Over a several-hour hearing that went into Wednesday morning local time, however, District Court Judge Frank W. Volk said the evidence the company's attorneys presented was not compelling enough to grant the new arrangement.
"I find the proposed terms of the debt facility will unduly prejudice the rights of other parties and interests, the majority of which — or who — have not had an opportunity to be heard given the unusual circumstances that have been presented," the judge said, according to an audio recording of the hearing posted online.
"I encourage the parties to continue their negotiations with an aim to preserve as much value of this entity as is possible," Volk continued. "I do not believe you have exhausted all alternatives, and I say that not only to the debtor in possession, but to everyone I've heard from today. So I would encourage you through the hours of the morning as they transpire to continue your discussions. I hope they will bear fruit, but the court is constrained on the present record, the laws that exist, and the findings of fact that support the ruling."
Volk said the case was "unlike any I have ever seen or ever read about."
The Wednesday afternoon hearing did provide some relief for Blackjewel, but the $5 million in interim funding was significantly less than the $20 million loan sought ahead of the company's first hearing Tuesday night, which included an infusion of funding from Hoops himself and an undisclosed third party.
Those funds, according to court documents, would have been used not only to cover the cost of continuing work at the two mines, but also to mitigate further damage to the mine while it was closed — a significant concern for the mines' owner. In Tuesday night's hearing, an attorney for Blackjewel said the cost of shutting down for even a day could amount to up to $6 million.
The loan also would have allowed Blackjewel to square up on several millions of dollars in debt the company owed to its former lender, United Bank, which pulled out of a loan agreement during the early stages of the bankruptcy proceedings.
The funding approved Wednesday, however, will only be enough to cover immediate expenses at the mine.
A pressing need
According to a Blackjewel representative, the financing was needed immediately in order to prevent further damage to the abandoned mines.
"We desperately need the money today," Stephen Lerner, a Squire Patton Boggs attorney representing Blackjewel said Tuesday evening. "... We have equipment that is no longer being maintained. We don't have any security at the sites. It's possible the mines will flood, which has the possibility of permanently destroying the equipment that's in the mine."
Lerner also said there was a fire at one of the mines that could spread and cause damage if not taken care of, but a Department of Environmental Quality official told the Star-Tribune on Wednesday that those concerns were exaggerated.
Eagle Butte and Belle Ayr are the fourth and sixth largest producing coal mines in the U.S., according to federal figures. Hoops said they employ roughly 700 workers combined.
By Tuesday morning, 160 workers had sought assistance at the Wyoming Department of Workforce Service's Gillette office. Within 24 hours, the office had run out of information on the agency's "rapid response" programs.
"We have two kids at home with a mortgage to come, our car payment and mouths to feed," said Earl Elliott, a Blackjewel worker.
Elliott worked for 23 years in the oil fields before transitioning to the coal mines because of layoffs. The last time he experienced unemployment, he withdrew funds from his 401(k). But this time, that safety net is gone. And the last cashiers check he received from Blackjewel was placed on hold at his bank.
"I got nothing," he said.
A day before the judge's decision, representatives from the Department of Environmental Quality assured Campbell County commissioners that the state was well-protected, even if Blackjewel's new funding source fell through.
"There is no question that we have adequate bonding in place," said Kyle Wendtland, the land quality administrator at the department. "We are assured."
"If (the Blackjewel case) would move to a Chapter 7 we would write a notice of violation and we would do a forfeiture proceeding that moves through the Environmental Quality Council," he added after the public meeting. "Then we make a call on the bonds."
The closure of the two mines deals a profound blow to a region that has only started to recover from an energy downturn that began in 2015. That year, Bristol, Tennessee-based Alpha Natural Resources filed for bankruptcy, followed by Peabody Energy and Arch Coal in 2016.
Westmoreland Coal, which operates the Kemmerer Mine in southwest Wyoming, filed for bankruptcy in October.
Follow politics reporter Nick Reynolds on Twitter @IAmNickReynolds
The business news you need
With a weekly newsletter looking back at local history.