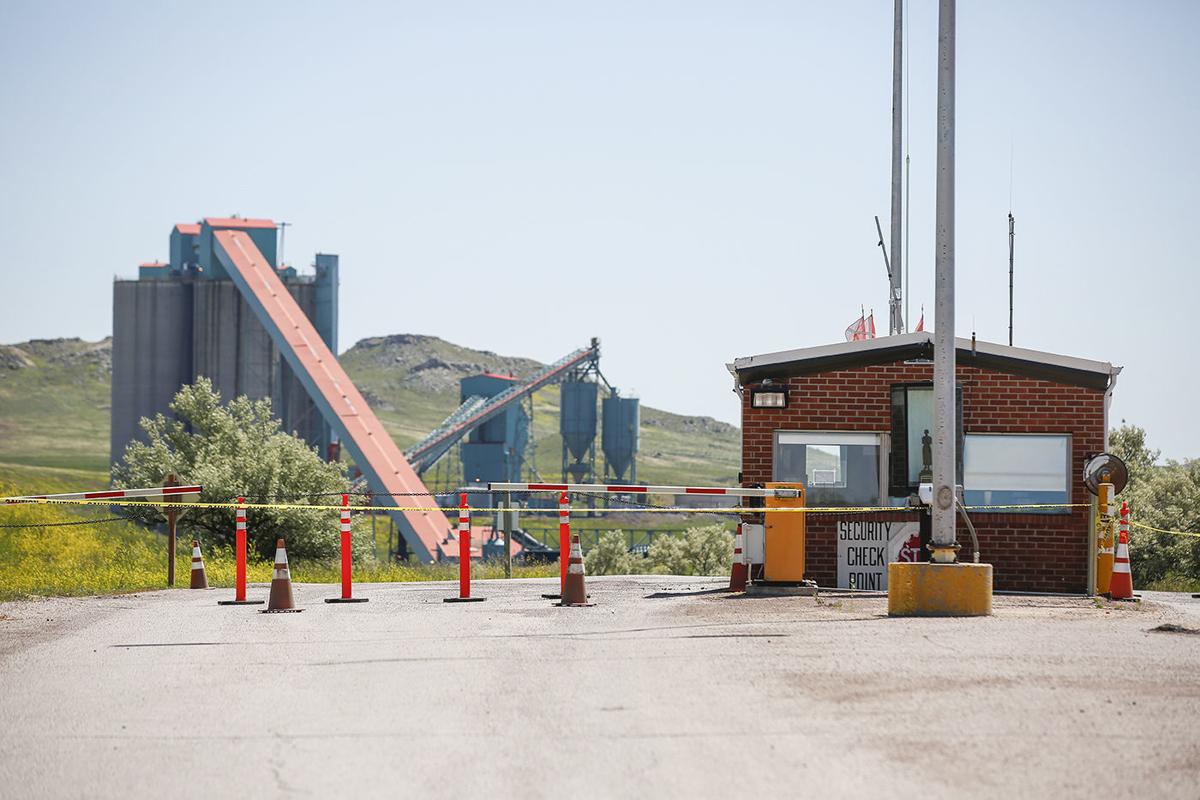 A representative for Blackjewel LLC claimed Tuesday evening there was a fire at one of its two recently closed Wyoming mines, but a Wyoming Department of Environmental Quality official said there was only smoke.
Stephen Lerner, a Squire Patton Boggs attorney representing Blackjewel, told a judge during emergency bankruptcy proceedings that a fire had broken out at one of the company's two abandoned Wyoming mines. He did not specify whether the fire was at Belle Ayr Mine or Eagle Butte Mine, both of which sent workers home Monday after Blackjewel filed for bankruptcy. Lerner cited the fire as one of the reasons the company needed a judge to approve its emergency funding efforts.
"As a result of the shutdown, we have incurred obligations that we weren't intending or expecting to incur," Lerner said during the hearing. "So there already has been damage to the company. It's not possible to quantify that right now. One of the things that we were worried about as a result of our inability to go forward yesterday (is) that there would be fires that start by spontaneous combustion with respect to our coal in the West. And we've learned just shortly before the hearing that indeed the headwall in Wyoming is on fire in certain respects.
"We only know that because the senior vice president for operations on his own just happened to go to the property to inspect it and noticed the fire. ... We don't have the ability to put out the fire. The fire department doesn't deal with these issues, and had we had financing yesterday, we have teams that all they do is put out fires in the West."
"There is a concern that with winds, this fire could spread," he added.
However, there seems to be more of a case of smoke than fire, DEQ spokesman Keith Guille said Wednesday morning.
"It's spontaneous combustion," Guille said. "It does happen. But we were able to take care of those issues right away. In fact, we haven't found any immediate hazards at this point."
"We're still conducting some more site assessments right now on the ground," he added.
Guille did not have any details on how quickly the smoke was contained.
The department on Wednesday was conducting an assessment of the sites and any potential safety hazards that could still be seen at the mines. While the ground work was expected to be completed sometime Wednesday, Guille said it could be up to a week before a final report on the mine's conditions is complete and the mines are fully secured.
But where there was smoke, Guille said, there was not fire.
"It's become a non-issue," Guille said.
Regardless of how serious the combustion was, attorneys for the federal government said in the hearing that the fault of any risks created at the mine came from the company itself.
"They kind of created their own problems with the calamitous situation dealing with lack of security at the mine and the fire," said Craig Westfall, an attorney working on behalf of federal agencies. "It's hard for me to fathom that as business people they would not have taken action to prevent those things before they started to shut down. Most mines do that on a routine basis, and again, we're in this position for this emergency relief only because they've created the emergency."
The judge declined to approve $20 million in financing for the mine during a hearing that stretched into Wednesday morning. But during a subsequent hearing later that day, he did approve a $5 million loan. As one of the terms of that agreement, Blackjewel CEO Jeff Hoops was forced to resign.
Star-Tribune staff writers Brandon Foster and Tristan Kutzer contributed to this report.
Follow politics reporter Nick Reynolds on Twitter @IAmNickReynolds
The business news you need
With a weekly newsletter looking back at local history.