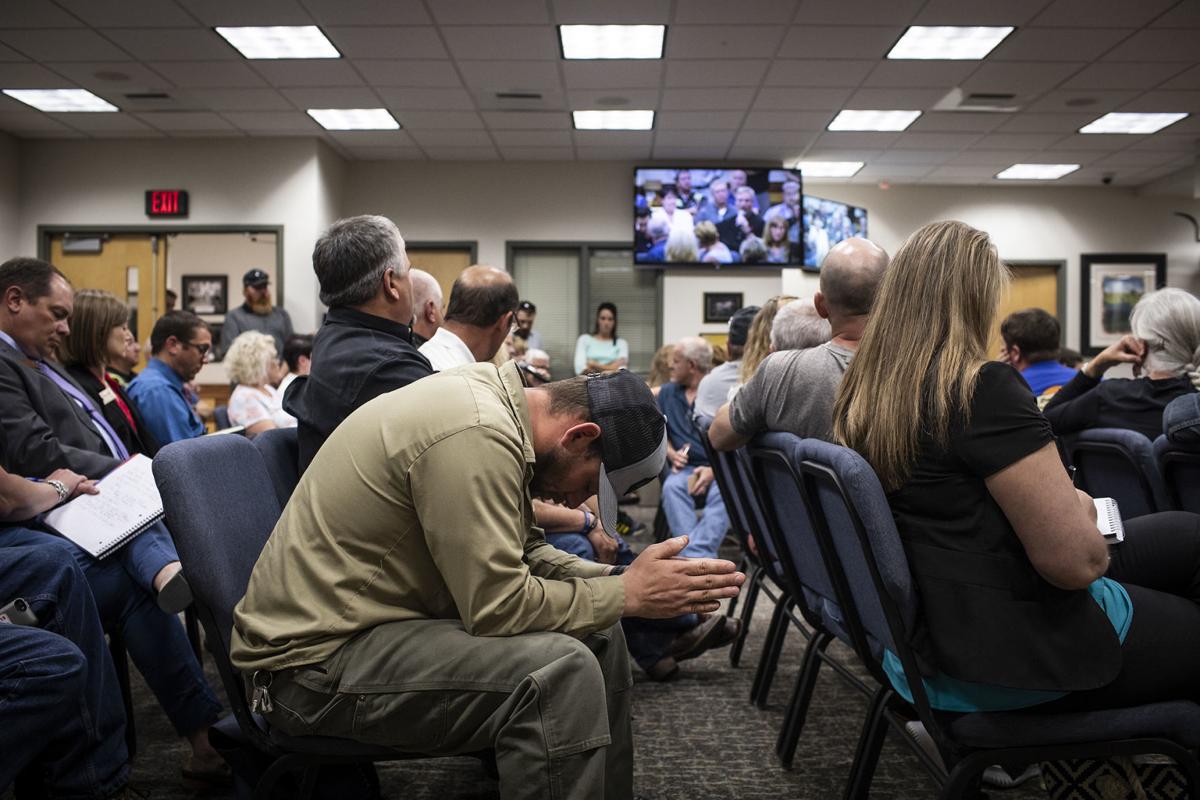 Attorneys representing hundreds of coal miners in Wyoming reached a settlement in a class action lawsuit brought against bankrupt coal operator Blackjewel, pending final approval by a federal judge.
The lawsuit alleged the coal operator violated federal labor law by failing to notify or compensate hundreds of workers before suddenly closing down its mines last summer.
"We have reached a comprehensive settlement with everyone involved in litigation," Kentucky attorney Ned Pillersdorf said while addressing Blackjewel workers Tuesday on a live Facebook video.
The court has yet to release details of the settlement and they remain sealed. The judge will need to issue a decision on the settlement first, according to Pillersdorf.
The class action lawsuit was filed on behalf of out-of-work Blackjewel miners and any other "similarly situated" workers who were affected by the coal mine closures that hit two Wyoming mines and others in Kentucky, West Virginia and Virginia in July.
The intent of the lawsuit was to cover roughly 1,700 workers affected by the Blackjewel closures, according to the attorney representing the workers.
Filed in a West Virginia federal court, the lawsuit alleged Blackjewel violated the Worker Adjustment and Retraining Notification Act, also known as the WARN Act, because then-CEO Jeffrey Hoops did not give sufficient written notice of the layoffs, nor did he offer 60 days of wages. Under the WARN Act, the workers would legally be entitled to wages and benefits, initial court filings stated.
Hundreds of workers at Eagle Butte and Belle Ayr mines were sent home on July 1 after Blackjewel filed for Chapter 11 bankruptcy but failed to secure loans needed to keep running the coal mines — the nation's fourth and sixth largest in terms of production. In the aftermath of the bankruptcy, some workers said their paychecks that were usually deposited on Fridays had been withheld. Some also reported that Blackjewel had stopped contributing to their 401(k) plan and health savings account weeks before the bankruptcy.
Though the mines have since reopened under new ownership, attorneys, creditors and workers continue to battle over outstanding legal issues in federal bankruptcy court.
A vast majority of former Blackjewel workers have yet to receive the full compensation they were promised, according to investigations by Wyoming's Labor Standards Office. When it filed for bankruptcy, Blackjewel owed 506 workers hundreds of thousands of dollars in unpaid wages and benefits. But nearly six months after the bankruptcy, only 33 workers had filed a claim for compensation with the state.
Even if the judge approves the settlement reached by Pillersdorf, the attorney told miners Tuesday it could still be some time before they see any compensation returned to them. Class action lawsuits in bankruptcy court take time, he said.
"The core truth is: If you are a wage earner in bankruptcy court, you do not do well," he added. "Bankruptcy court is kind of like a funeral home; nobody leaves happy."
Any assets recouped throughout the bankruptcy process will likely be distributed to the creditors Blackjewel owes money to. But not all creditors are treated equally. For instance, secured creditors trump unsecured debtor-in-possession lenders. And those lenders supersede any workers waiting for their wages.