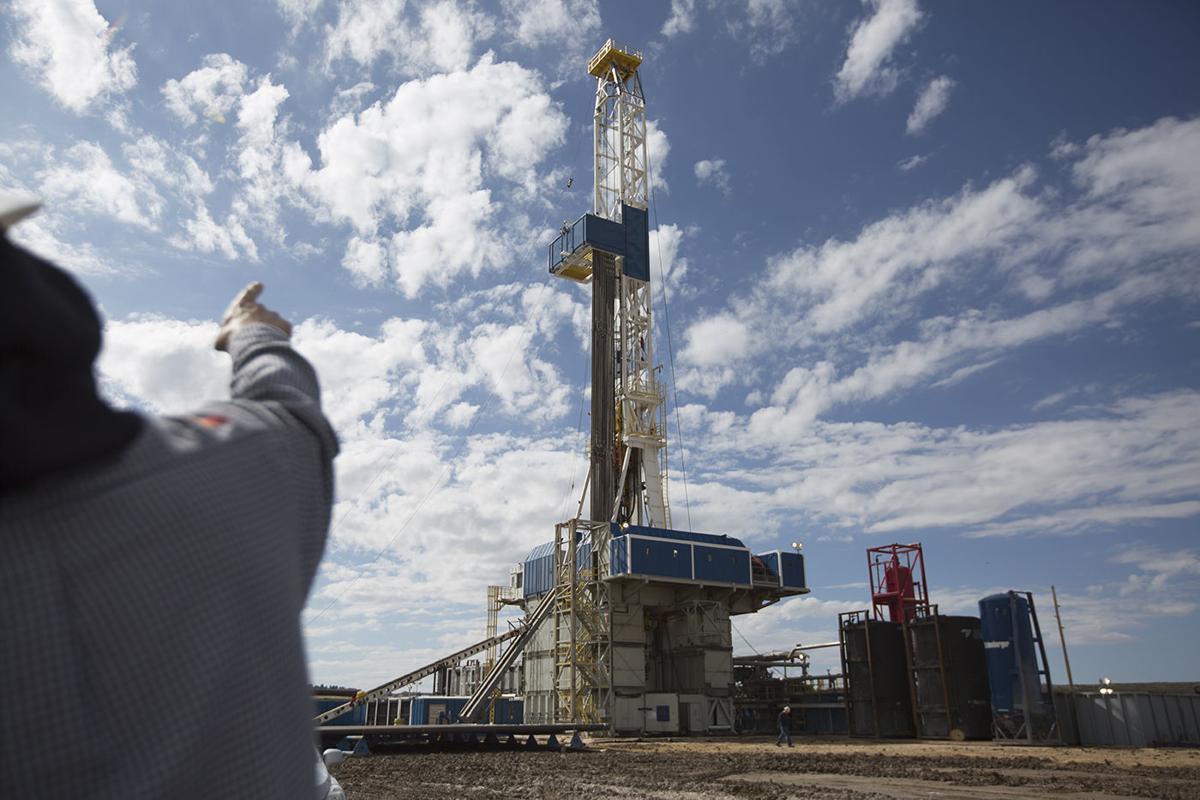 A pair of bills cleared Gov. Mark Gordon's desk and became law last week, with the aim of improving Wyoming's oil and gas regulations. The bills come on the heels of a recent rule change enacted by the state's oil and gas commission. Together, the revisions promise to increase Wyoming's competitive edge among its Western peers as an attractive place for energy development, according to several operators.
At its core, House Bill 14 amends the state's approach to "forced pooling," a statute that helps catalyze drilling activity even if a mineral owner doesn't consent to drilling under an operator's proposed terms. Forced pooling also allows multiple working interest groups in a single unit to pool their funds to cover costs associated with drilling.
Mineral owners usually make a deal to lease their minerals to operators who have the expertise needed to extract oil and gas. The new law gives mineral owners some more choices as they work with operators. Proponents of House Bill 14 also said the new parameters could give unleased mineral owners more protections, without stunting oil and gas leasing.
Reduced penalty, plus royalty
Before the new law, if an unleased mineral owner in a drilling unit did not consent to a lease offered by a permitted producer, drilling could still commence. But the non-consenting mineral owner would have to absorb a penalty — 300 percent of the costs and expenses incurred during drilling and completing a well. Meanwhile, the primary operator would absorb the mineral owner's share of production costs.
House Bill 14 amended those terms. Under the new law, if an owner elects not to participate in drilling under an operator's suggested terms, he or she will be penalized at a reduced amount — 200 percent of production costs on the first well, and 150 percent on subsequent wells.
But according to some operators, the most significant change enveloped in the new legislation includes the ability for mineral owners to reap 16 percent of the mineral royalty interest during the time the owner is paying the risk penalty.
What's more, if wells happen to be productive, formally non-consenting mineral owners can change their minds and start participating in drilling activity, too. At that point, they effectively become working interest owners and chip in their share of the pooled costs, but they also enjoy all the revenue generated from their designated tract in a drilling spacing unit.
Conversely, a non-consenting mineral owner could also simply continue accepting that 16 percent royalty interest.
Ultimately, the new bill offers the unleased mineral owner more options.
The changes could spur additional drilling, too, according to Howard Cooper, president of Triple Crown Petroleum LLC. A pooling order expires one year after being established.
"This creates an incentive to have the well drilled in 12 months, which accomplishes what the Governor wants," Cooper said in an email to the Star-Tribune. "Drilling generates revenue for the State and the mineral owner will receive their 16 percent royalty if the well is successful."
The new regulations also mirror statutes adopted in other major oil-producing states, like North Dakota, and increase the attractiveness of Wyoming as a site for oil development, Cooper added.
Reducing injection wells
Senate File 45, signed into law Tuesday, would also adjust how Wyoming's oil and gas industry does business.
Prompted by the Wyoming Oil and Gas Conservation Commission, the bill endows the commission with authority to regulate both commercial and non-commercial underground disposal wells, or wells where oil field waste, like produced water, is collected.
Historically, the commission had the authority to regulate oil and gas disposal wells, but the agency could only regulate non-commercial ones.
Non-commercial wells are wells "owned and operated by an oil and gas operator for their own benefit," explained Tom Kropatsch, the commission's deputy supervisor.
In other words, an oil and gas company with a well could dispose of its waste in that well. But another company, even one operating nearby, could not dispose of its waste in the same well.
"A single operator, for example EOG, could permit and operate a Class 2 disposal well and they could take their own produced water and other waste to that well," Kropatsch said. "But they could not allow another company, like Devon, to take their waste to their well."
The federal government gave Wyoming regulators the primacy to regulate injection wells decades ago. But according to a provision in state statute, the oil and gas commission could only only regulate non-commercial wells.
"Essentially, what the bill does is removes that restriction," Kropatsch said.
The new bill also enables third parties, or midstream water companies, to operate a commercial well that accepts produced water or other oil field waste, brought by operators.
The legislation will ultimately reduce the number of injection wells being used, according to the Pete Obermueller, president of the Petroleum Association of Wyoming.
"It just reduces impact," Obermueller said. "Right now, basically, every company is required to have their own well. This bill will allow for a third party to collect from several companies that have just one disposal well."
The Minerals, Business and Economic Development Committee sponsored the bill. It passed both the House and Senate and was signed by Gordon on Tuesday.
The Oil and Gas Conservation Commission still has work to do.
It must promulgate rules to go along with the changes introduced in the bill. Kropatsch said he thinks the commission may be able to start that process during the April 7 commission hearing in Casper.
The business news you need
With a weekly newsletter looking back at local history.