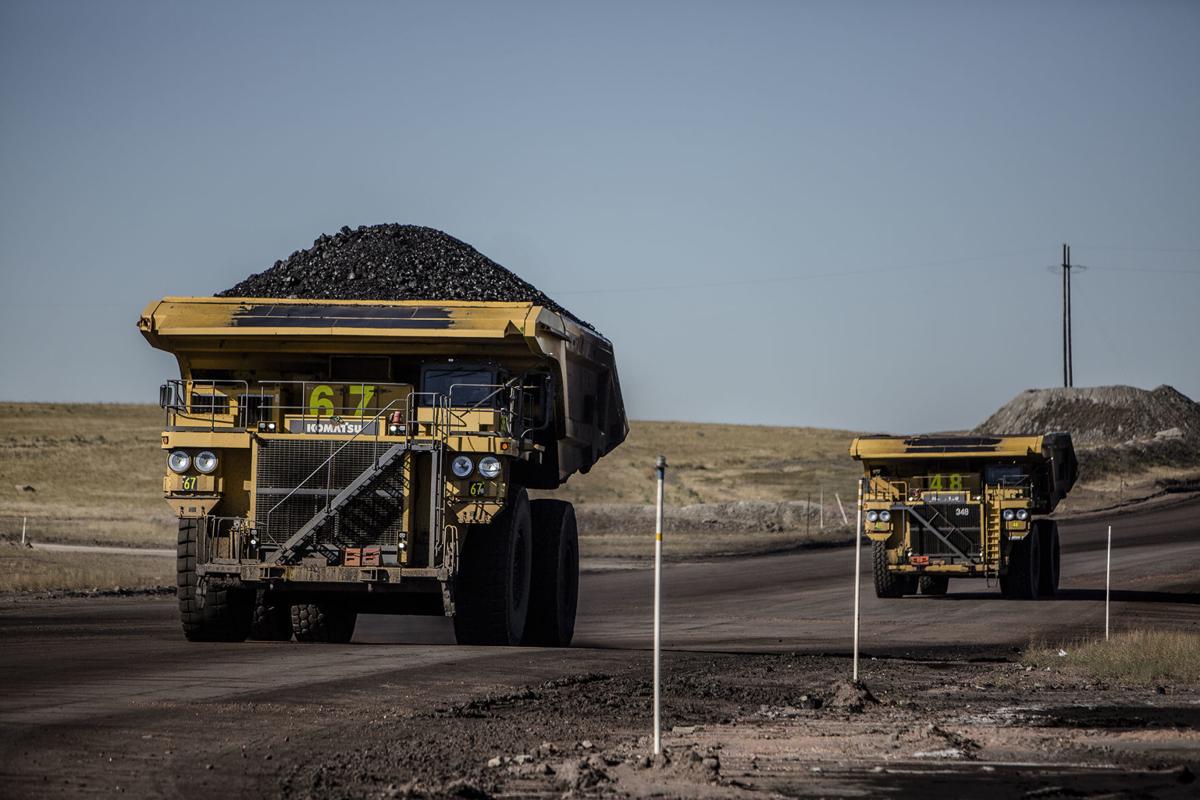 Cloud Peak Energy disclosed in financial filings Friday that it will skip an interest payment, a possible signal that one of Wyoming's largest coal firms is sliding toward bankruptcy.
The company's delayed financial filing, which reported a $718 million net loss for 2018, was peppered with dire signals of a weakening firm and admissions of financial distress.
Cloud Peak noted that cash from operations was not enough to fund the company's capital expenditures and cash interest, resulting in "substantial doubt about our ability to continue as a going concern," the company disclosed in the financial statements.
The language confessing that bankruptcy likely was accompanied by the crashing value of the company's non-operating coal assets, cash losses on exports to Asia, surety companies seeking more collateral against cleanup costs, operational challenges at the Antelope mine and the expectation that the Cordero Rojo mine will be "uneconomic" in 2019.
Cloud Peak is the only pure Powder River Basin player. It operates the Antelope mine on the border of Campbell and Converse counties, the Cordero Rojo mine between Wright and Gillette and the Spring Creek mine in Montana. The company's Wyoming mines employed 959 people as of the end of 2018. That's 20 percent of the workforce at Wyoming's Powder River Basin coal mines.
Cloud Peak was the only large publicly traded coal company in Wyoming that did not declare bankruptcy in the recent downturn. Though at the time dodging bankruptcy allowed Cloud Peak to avoid layoffs and cuts that plagued other firms in Wyoming, it also meant the coal company didn't rid itself of debts. While Peabody Energy and Arch Coal emerged from bankruptcy leaner and lighter, Cloud Peak continued to operate and continued to struggle post-downturn.
Cloud Peak's financial filings Friday are reminiscent of the announcements in the run up to the coal company bankruptcies in 2015 and 2016 that slashed more than 1,000 miners from the Wyoming coal industry.
Three years ago on Saturday, Peabody Energy announced it would skip interest payments. Two weeks later the company laid off 235 people in Wyoming. Within a month the firm had entered bankruptcy.
Cloud Peak noted in its filings Friday that it would skip a $1.8 million interest payment due Friday — kicking off a 30-day grace period before Cloud Peak is in default and facing rapid debt maturity.
Clark Williams-Derry, director of energy finance at the Sightline Institute in Seattle — a think tank that promotes transition to greener energy — said Cloud Peak's decision to skip a debt payment is a strong signal that bankruptcy is imminent.
"The writing is clearly on the wall at this point," he said. "It's going to be very hard for this company to escape bankruptcy."
Everything that could go wrong for Cloud Peak in recent months did, he said.
"On one level it's an astounding string of bad luck. On the other hand this is what's happening to the coal industry." he said.
Cloud Peak is in a market that is shrinking and in competition with bigger players with better assets, he said.
The value of Cloud Peak's assets, including the Cordero Rojo mine in Wyoming, was significantly devalued in the financial statements. Cordero Rojo was hit with a more than $300 million asset impairment, meaning the asset was estimated to have lost worth compared to what its reported valued is on the company's balance sheet. Cordero Rojo produces 8400 Btu coal, a lower heat quality coal than that of Cloud Peak's Spring Creek and Antelope mines. The 8400 market in the U.S. has been particularly strained for some time.
Cloud Peak's troubles are not new. The New York Stock Exchange warned Cloud Peak in December that it would be delisted if its stock price did not rally. The firm also cut retiree health care to reduce liability and handed out bonuses to top executives.
The company announced in November that it had hired advisors to consider options going forward including sale.
The company noted in its filing Friday that the process of deciding what comes next for Cloud Peak — a sale, bankruptcy or other debt restructuring — was "uncertain and fluid."