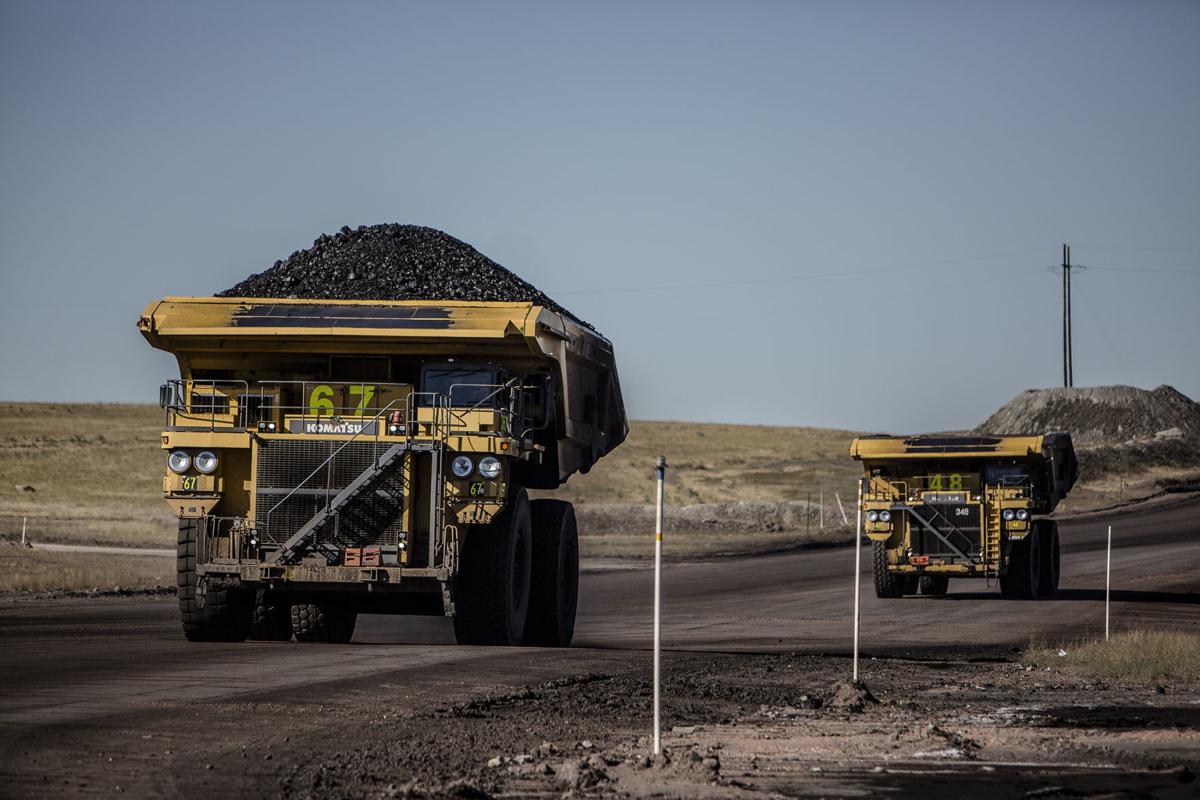 It's well understood in Wyoming that the state's biggest coal companies got into trouble because they'd taken on debt, hoping to ride a metallurgical coal boom driven by Chinese demand.
When the Chinese coal-demand promise failed, those firms — Peabody Energy, Arch Coal and Alpha Natural Resources — buckled beneath the combined weight of their debt and the declining demand for thermal coal.
Not so for Cloud Peak Energy.
The pure Powder River basin player that's currently contemplating its options, including bankruptcy or sale, avoided the bad bets of the metallurgical boom, the bankruptcy filings of the downturn and the layoffs of Wyoming miners. But Cloud Peak did make cash investments years ago that in retrospect were a similarly poor gamble on Asian demand: the still-fallow Youngs Creek mine in northern Wyoming.
"It was really debt that sank those companies," Clark Williams-Derry, director of energy finance for the Sightline Institute, said of the metallurgical coal gamble on Asian demand. "The same thing is true for Cloud Peak … They avoided (the metallurgical coal) disaster, but they had their own mini-version with Youngs Creek."
On Valentine's Day 2013, Cloud Peak Energy provided its annual financials report to the Security and Exchange Commission, which noted its 2012 acquisition of the Youngs Creek mining project for $300 million, cash on hand, with an eye toward both the U.S. market and "future growth in our Asian exports as additional thermal capacity becomes available."
The mine boasts coal similar in high heat quality to the Spring Creek mine across the border in Montana, which is the source of the company's export coal.
Youngs Creek remains at the permitting stage now seven years later, with the export market for Powder River Basin thermal coal, the domestic thermal market and the future of coal export terminals on the West Coast of the U.S. sapped of the excitement of years past.
Williams-Derry — who watches the coal company financials for Sightline, a think tank that advocates a transition to green energy — said he hadn't considered the full import of the Youngs Creek acquisition on Cloud Peak's current financial straits until recently. There were, and are, other pressures, like the big losses that the company had written off due to the failure of a coal port to come to fruition, debt maturity and the ongoing coal plant closures winnowing out the nation's coal fleet.
But the fact that the company put $300 million in cash on a project that never materialized is a sizeable mistake in retrospect, Williams-Derry said.
"If they hadn't done that, they would now have the money to pay off their debt," he added.
A smooth operator
You have free articles remaining.
Otherwise, Cloud Peak Energy was the coal company that did everything right. It's been known as a smart operator, purely operating in the Powder with a small export market, and it has extensive community ties in the Gillette area.
Cloud Peak is largely hurting now due to its inability to face its debt, but signs of pressure go back to the bankruptcy period, when Cloud Peak was the only large, publicly traded firm in Wyoming to avoid Chapter 11.
In mid-2016, as Arch and Peabody trudged through bankruptcy and the coal market wobbled, Cloud Peak reported a second quarter profit. Coal plants in contract with the coal mine had paid Cloud Peak rather than taking more coal.
The following year, the big firms had climbed into solvency.
Cloud Peak continued to incur losses, without the relief of debt erasure that Arch and Peabody could boast post-bankruptcy. Though Wyoming's coal sector found a degree of stability, all companies are now reacting to a tighter and tighter market as coal demand weakens.
Cloud Peak began showing more obvious signs of distress last year, including the June announcement that it would consolidate offices, its decisions to cut retiree benefits in October and boost executive pay in November, and the desilting warning it absorbed in December from the New York Stock Exchange.
Last month, the exchange notified the company that it would commence delisting proceedings due to "abnormally low" stock prices.
It's all in the margins
Amidst greater pressure, Cloud Peak just isn't making as much money off its coal production as some others. Its margins — the amount of cash that's left over from a coal sale after subtracting the cost to mine — fell from $2.30 per short ton in 2017 to just 92 cents last year.
The company has cut production in recent months.
For the first quarter of this year, Cloud Peak has run its mines at about 78 percent of last year's pace. Cloud Peak is not alone in the Powder River Basin in starting off the year slower than 2018. Peabody Energy is at 85 percent of its 2018 rate and Arch Coal is at 87 percent.
Buckskin mine — which has a low cost to mine and is owned by the private firm Kiewit — is running past its production pace of last year so far, as is Blackjewel LLC's Eagle Butte mine.
Cloud Peak's operations are the weakest, with its Spring Creek mine in Montana running at a pace that would add up to just 9.2 million tons of coal dug from the ground by year's end, compared to nearly 14 million tons last year. Cordero Rojo — which Cloud Peak admitted would likely be uneconomical in March —- would be down 2.3 million tons at its current rate of production per quarter. Antelope, a high-quality mine that neighbors the two largest open-surface mines in the country just outside of Wright, would hit 19.1 million tons if its first quarter mining pace held the rest of the year. That would be down from 28.4 million tons in 2017 and 23.2 million tons last year.
Cloud Peak received a two-week reprieve on loan payment default. It also faces a May 10 local county tax bill. Local officials were quoted in the Gillette News Record in early April as being confident that Cloud Peak would pay its local taxes.
Follow energy reporter Heather Richards on Twitter @hroxaner
The business news you need
With a weekly newsletter looking back at local history.