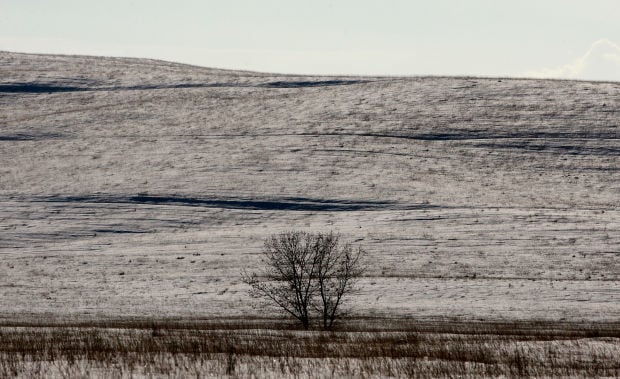 The company trying to open the first coal mine in 50 years in northern Wyoming won the right to mine under another coal company's surface rights in a court decision recently, bringing Ramaco Coal one step closer mining in Sheridan County.
Ramaco has run into red tape for years over the proposed Brook mine, from landowner objections to an ailing coal sector and contention with Big Horn Coal Co., the firm that holds surface rights above where Ramaco wants to mine.
In 2014, Ramaco arrived from Kentucky, lauded by state leaders for its proposed mine and the estimated 600 jobs and $30 million in annual wages that would come along with it. But the Brook story was rapidly hobbled by a court case.
Big Horn Coal, which closed its mining operation on the site in 1983, contends that it inherited certain surface rights to the site, where it currently holds grazing leases.
Ramaco, meanwhile, had purchased a deed dating back to 1954.
The two sides battled over whether Ramaco had the right to mine under the land or if Big Horn could hold up the operations due to its opposition to Ramaco's mining and reclamation plans.
A state review board representing a cross-section of Wyoming interests, the Environmental Quality Council, affirmed Ramaco's right to mine under Big Horn Coal's land in 2016.
In an April 18 decision, the U.S. District Court for Wyoming upheld the EQC's decision.
Ramaco has encountered a number of hurdles to its mining plans in recent years. The company found opposition from Big Horn in 2014.
Ramaco had also entered the Wyoming coal industry just in time to witness the rapid decline of the thermal coal sector in the Powder River Basin, with three large bankruptcies in 2015 and 2016.
In 2017, the company announced it would pivot from production of coal for power plants to coal research and manufacturing, with an aim towards markets like carbon fiber in the transportation sector. The company sold this bid as "coal for cars."
In conjunction with a research center in Laramie, Ramaco is part of an ongoing Department of Energy grant to drive down the cost of carbon fiber from coal.
Its mining attempts, however, are still in flux.
Local landowners and Big Horn Coal opposed Ramaco's mining plan, a matter that ended up before the EQC. The council ruled in favor of the landowners and Big Horn in 2017, instructing Ramaco that it would need to complete further study of impacts of mining in the historically mined region — from land stability to water quality.
The company has since resubmitted a mining plan to the Department of Environmental Quality, which is still under review.
Follow energy reporter Heather Richards on Twitter @hroxaner
The business news you need
With a weekly newsletter looking back at local history.