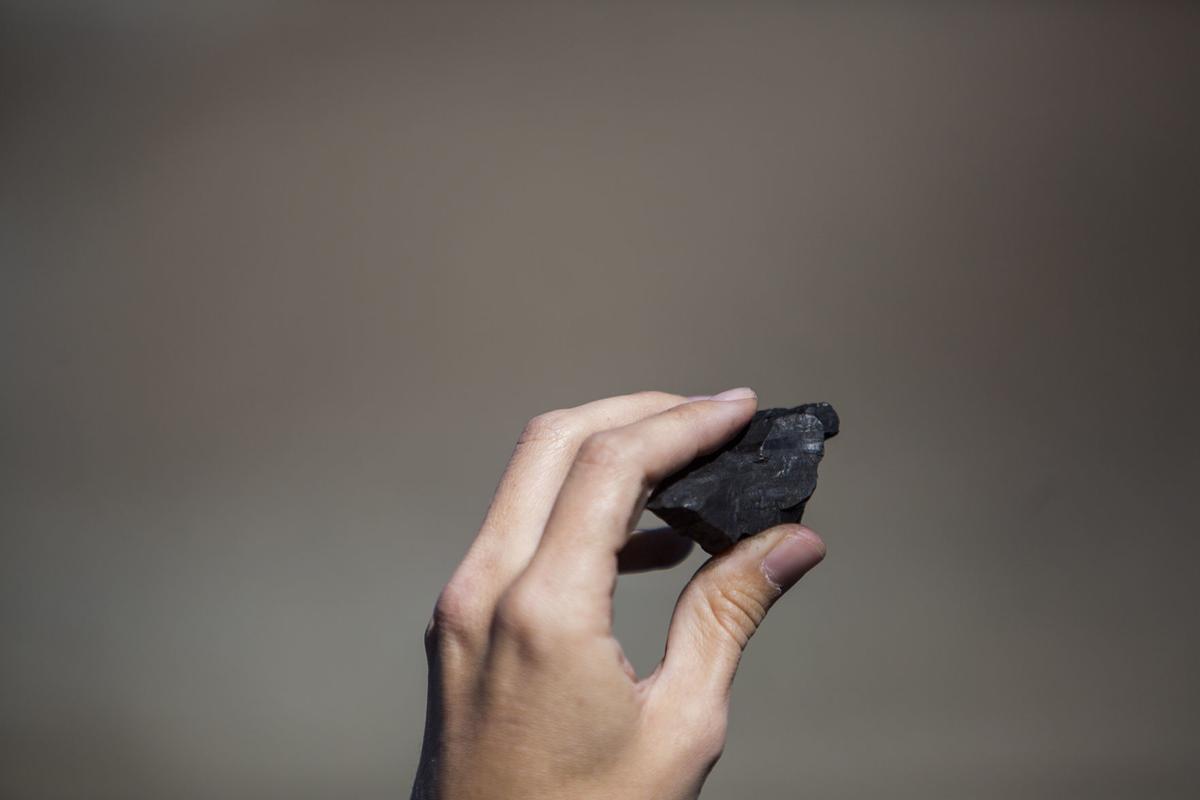 The threat of economic collapse continues to haunt the nation's largest industries, including Wyoming's leading coal sector. Last week, along with airline and hospitality industries, coal advocates turned to the federal government for help.
In a letter addressed to President Donald Trump and congressional leadership, the National Mining Association urged federal officials Wednesday to relieve coal companies of obligatory royalties and other fees, in order to maintain healthy cash flow and keep coal mines running. Coal supplies roughly a quarter of the nation's electricity, according to the Energy Information Administration.
When energy companies extract minerals from public land in Wyoming, they must pay royalties to the federal government. About half these funds flow back to the state. But the coal group has asked federal regulators to temporarily relax or suspend these royalty payments. They also requested an expansion of credit availability and a 50 percent reduction in payments for the Abandoned Mine Land Fund.
"As you know, every industry is looking for immediate steps that can keep Americans employed and help industries weather the storm," Conor Bernstein, a spokesman for the National Mining Association, said in a statement to the Star-Tribune. "Obviously cash flow is a significant challenge. Even before the recent crisis, the coal industry was struggling to stabilize after years of disabling public policies impairing coal demand and production."
Bernstein said the proposed measures would protect 116,000 coal miners and 289,000 employees indirectly working to support mining operations across the country.
Executive Director of the Wyoming Mining Association Travis Deti affirmed local support for the national group's efforts. Deti said he was not requesting similar relief on a state level.
"The only thing we have (asked) of the state is to keep mines open," Deti said in an email.
Wyoming leads the nation in coal production. Coal companies employ over 4,600 workers in the state.
Others in the Equality State are not so convinced the relief is worth it. That includes the Powder River Basin Resource Council, a group representing landowners. The organization's leaders and members expressed concern over coal companies extracting minerals on public land at little to no cost, if the federal government extended waivers for royalties and fees. What's more, critics of the government assistance worried the loss of minerals payments could imperil funding for future mine site cleanup.
"This is so obvious it shouldn't have to be said: Coal companies need to be paying American taxpayers for the public coal they mine and sell," Bob LeResche, a Powder River Basin Resource Council board member from Clearmont, said in a statement. "Congress has a duty to ensure state and federal taxpayers get the full value for our minerals. Cutting royalties would not increase the demand for coal. It would only further hurt states like Wyoming, which are already struggling from revenue lost from shrinking coal markets."
The group called on the Trump administration to reject the request Friday.
More transitions ahead
Demand for coal has precipitously fallen in the past year, with inexpensive natural gas and renewable energy sources overtaking the market. The loss of customers has placed the coal firms operating 16 mines throughout Wyoming in a financially vulnerable position, even before the coronavirus outbreak hit the U.S.
Powder River Basin coal production fell nearly 14 percent in the last quarter of 2019 when compared to the same period the year before, according to data published by the U.S. Mine Safety and Health Administration. That's the lowest production totals for the region in over two decades. Since 2015, six coal companies with operations in Wyoming have filed for bankruptcy.
In the midst of this decline, other groups have their eyes on how the downturn in coal could affect the sector's workers and families. The Just Transition Fund — a philanthropic initiative looking to diversify the economies of coal-dependent communities across the U.S. — joined several other groups in sending a letter to Congress on Monday. Their message asked lawmakers to invest in rural health care for mining communities, support small businesses and expand broadband connectivity, among other demands.
"The pain felt in coal communities during this unprecedented crisis will be exacted on those who are already in turmoil, threatening to make a bad situation much worse," Executive Director Heidi Binko said in a statement.
"The families in coal country are especially vulnerable right now," she said. "American coal communities helped power our countries for decades and supported our country when we needed it most. Now they deserve our support when they need it most."
The business news you need
With a weekly newsletter looking back at local history.