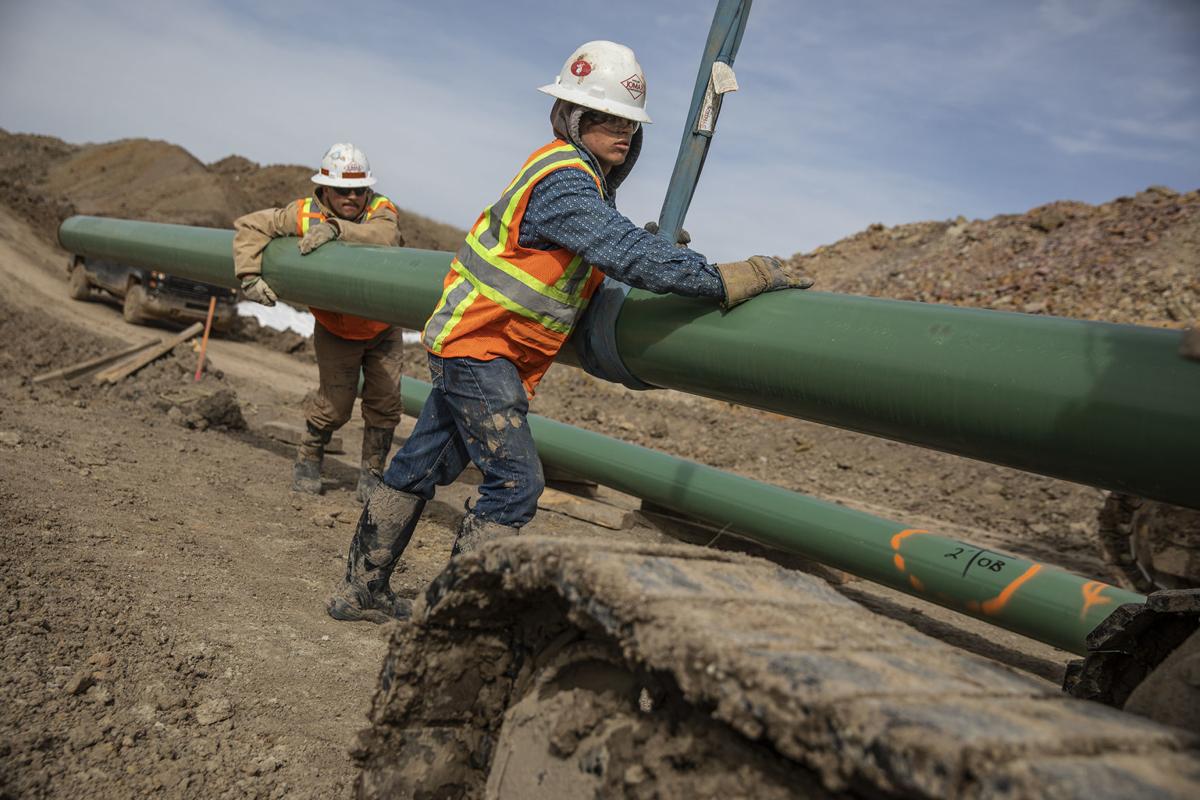 Energy company Meritage Midstream has announced the completion of a new natural gas processing plant in Converse County capable of processing 200 million cubic feet of gas per day.
The Steamboat I processing plant's debut just west of Douglas effectively doubles the midstream firm's processing capacity in the Powder River Basin, where the company has a significant foothold. The new plant adds about a dozen full-time positions, according to Meritage Midstream President Nick Thomas. Related gathering systems feeding gas into the facility also create about 15 to 20 new jobs in and around the plant.
"We're excited because it's a cutting-edge facility in terms of technology," Thomas told the Star-Tribune. "(We) engineered and designed a facility that is No. 1 safe and, No. 2 very efficient." For one, the company plans to rotate equipment to minimize fuel usage and enhance run times.
The new plant's prime location in the southern reaches of the Powder River Basin allows it to tap into a significant gas market, major roads and prolific development, according to Thomas. The facility produces both natural gas and natural gas liquids. The liquids can flow to multiple systems like the Niobrara Lateral and Elk Basin System. Residue gas from Steamboat and Meritage's 50 Buttes processing plant can also be transported to Wyoming Interstate Company's Medicine Bow Lateral.
"The closer you are to the market, the better the prices," Thomas explained. "Both for us and our producer base — and really for the state of Wyoming's economic health —we want to maximize the price that everyone is getting for the commodity. Steamboat plant helps achieve that."
Meritage is a leading midstream provider with an extensive web of gathering pipelines coursing throughout the basin, totaling about 1,600 miles. In 2013, the company acquired Thunder Creek Gas Services, LLC and also operates the 50 Buttes processing plant complex with a daily capacity of 180 million cubic feet near Gillette.
Meritage expects its newest facility to connect to about 100 wells this year. With the basin's promising geologic structures and well-established pipeline and road infrastructure, Thomas forecasts strong development potential for the next three decades.
"We really have a unique facility here that will be here and operating for many years to come," Thomas said.