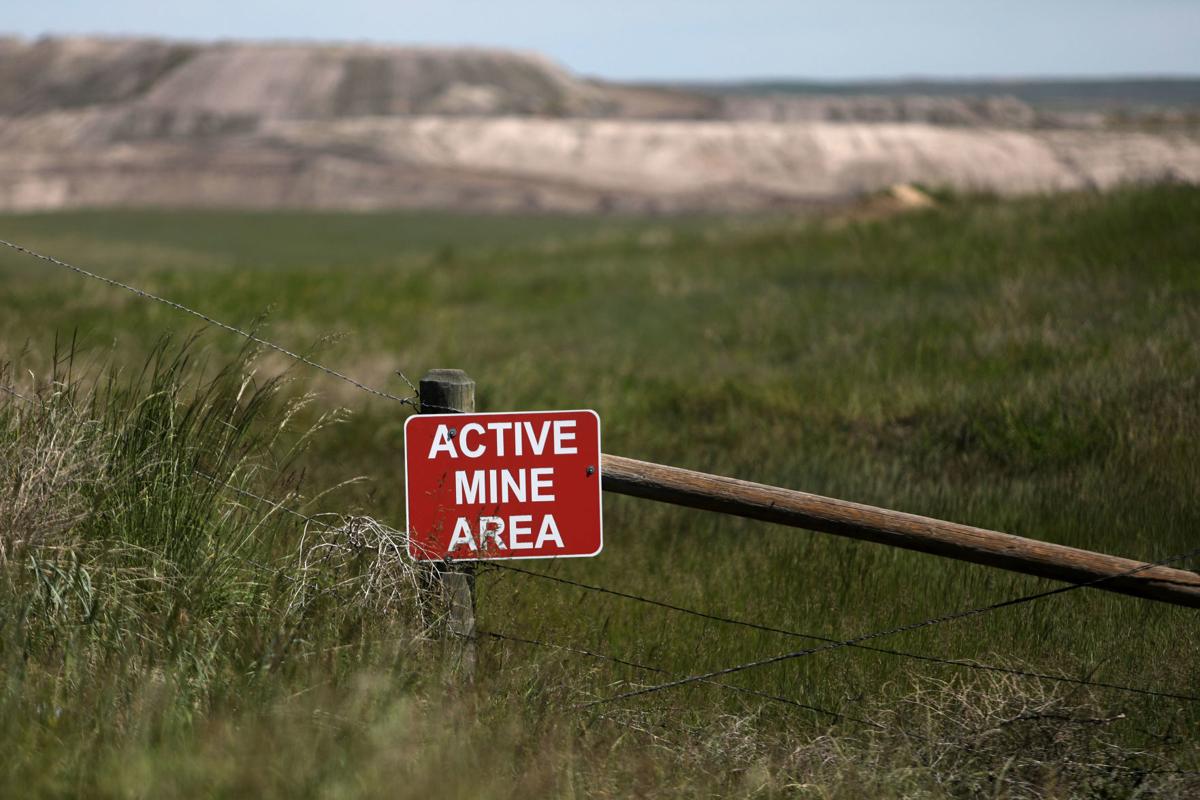 Arch Coal And Peabody Energy mine a lot of coal in the Powder River Basin.
Between the two of them, the companies produce more than 200 million tons of coal between their holdings in Colorado and Wyoming each year, amounting to more than one-quarter of all annual coal production in the United States alone.
After the announcement Wednesday that the firms would be combining forces, it soon became apparent that the marriage between them would bring two-thirds of the Powder River Basin's total coal production under a single umbrella – a dominating position for a pair of companies already sitting on some of the highest-producing coal fields in the nation.
On a conference call with investors Wednesday, some naturally questioned whether or not such a deal could potentially elicit scrutiny from the Federal Trade Commission's antitrust division — which enforces laws to ensure a competitive marketplace – and compromise the partnership.
The deal, after all, puts both companies in a uniquely competitive position not just regionally, but internationally, combining control of the nation's two largest-producing coal mines under the oversight of one single entity, something CEOs for both companies said would be something likely to attract the attention of the FTC.
Operators for both mines, however, were optimistic, saying that shifting market conditions for coal both domestically and abroad have created an environment where such arrangements not only make business sense, but are also the primary option available to companies that seek to remain profitable in a time of steady decline for the industry.
"The transaction will require clearance under the U.S. Antitrust Laws and certain jurisdictions outside of the United States," Peabody CEO Glenn Kellow said on Wednesday's call. "However, we believe the case for customers is compelling."
Recent history is on their side. Case law from the Department of Justice – as well as a number of recent mergers in the coal industry – suggest only a minimal chance of a potential challenge from the FTC, said University of Wyoming professor Sam Kalen. Meanwhile, the makeup of the partnership itself – a sharing of duties, rather than an outright merger – leaves enough leeway for the two companies to maintain their independence, another consideration that could potentially be evaluated by the FTC.
"I have a hard time thinking that in the next 18 months, the FTC is going to try and stop this from happening," said Clark Williams Derry, an analyst for the environmentally-focused Sightline Institute. "I can't imagine it being an FTC issue per se, but I do think they're both becoming interestingly dominant players in the PRB coal market. Essentially, it's almost like Peabody and Arch admitting they can't compete against cheap gas, cheap renewables and each other. They have to work together to keep their mines from trying to undercut each other constantly. It's a long overdue consolidation of a declining market."
Others are skeptical. If the joint venture were to take the form of a merger, it's very likely that would merit an investigation, said Cornell University law professor George Hay, a former regulator with the Department of Justice.
"The ingredients are the definition of the market (both product and geographic) and the concentration in that market if the merger goes ahead," Hay wrote in an email to the Star-Tribune. "The FTC has challenged mergers in the coal industry before, focusing on the firms' shares in the PRB market (or even a narrower product/geographic market). This merger would likely invite a serious investigation."
However, he noted, a successful challenge could be averted under two conditions, including whether other energy sources have become so dominant that coal is no longer a relevant market, and whether the current market shares of the merging companies are very misleading when predicting those companies' future shares.
All things considered, said the University of Wyoming's Robert Godby, the joint venture would likely fit the mold of a successful exemption for the FTC and, on its own, wouldn't constitute something the FTC might consider as a violation of the spirit of competition.
"What we're in right now is a structural decline in the Powder River Basin, not only in the fact that demand for coal is going down, but that the facilities that use coal are aging and not being replaced," said Godby. "It's very unlikely this changes the electricity market or raises prices for consumers. Because of that, you'll have a very hard time arguing that this is bad for society, which is one of the reasons you would launch a challenge."
Though the FTC has recently cracked down on other, high-profile mergers – namely AT&T and Sprint – the impact on consumers would likely be negligible, if they were even felt at all.
Given recent history, Godby said it's unlikely an FTC challenge would derail the partnership.
"Do I think this deal creates grounds for a challenge? I don't think so," said Godby. "Let's face it, this [presidential] administration has been reluctant to even launch a challenge on companies like Amazon and Google, and coal plays a much smaller part in people's lives than either of those do."
Follow politics reporter
Nick Reynolds on Twitter
@IAmNickReynolds
The business news you need
With a weekly newsletter looking back at local history.