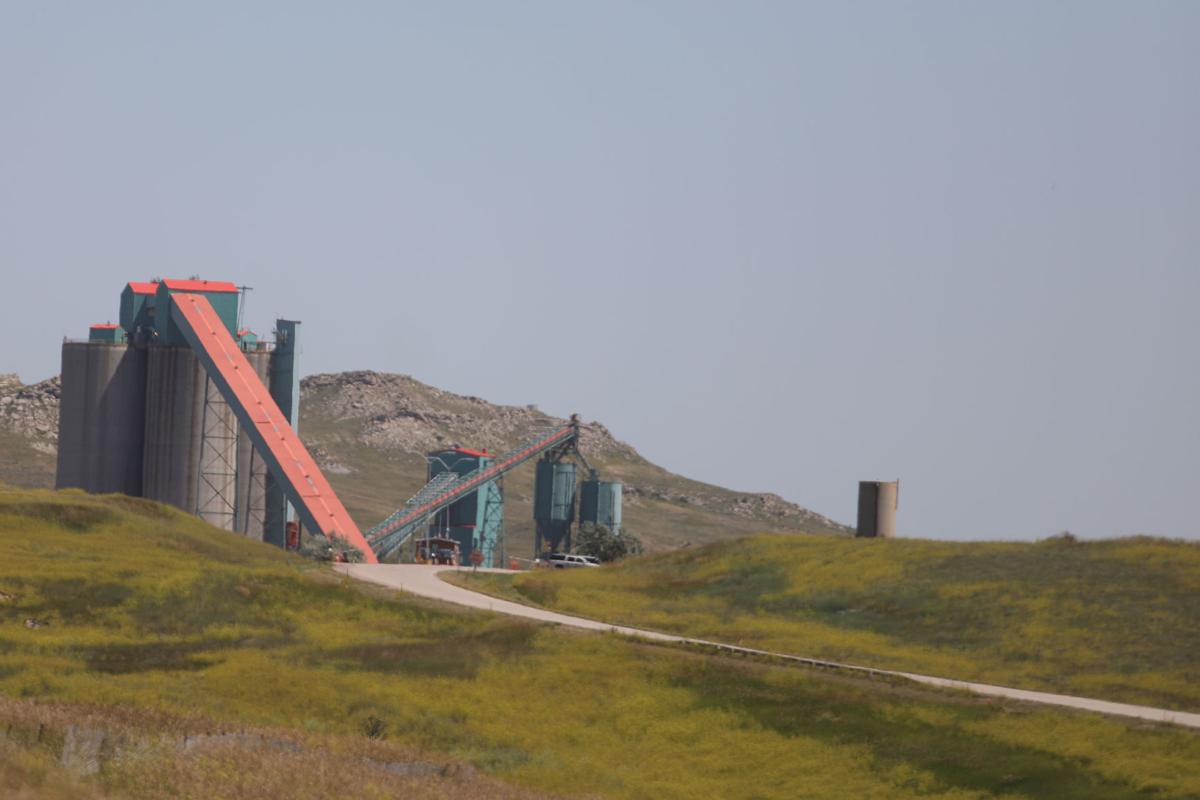 The company will have 60 additional days to file a plan. The deadline to do so is now Sept. 25. Creditors, or the individuals and entities Blackjewel owes money to, will then have until Dec. 23 to vote on the proposal.
Before exiting bankruptcy, an insolvent company needs to establish a plan to tie up loose ends. Creditors and the court need to approve the plan, too.
The court's decision to move the deadline effectively extends Blackjewel's bankruptcy case — which began on July 1, 2019 — through at least the end of this year.
Blackjewel attorneys said the team requested a deadline extension "so that they may continue to diligently pursue a value-maximizing resolution to these Chapter 11 cases and build upon the substantial progress made to date without distraction from other competing Chapter 11 plans," according to the motion.
The company petitioned for Chapter 11 bankruptcy over one year ago after accumulating millions of dollars of debt and plunging into insolvency. In a notorious series of events, the firm failed to secure interim funding needed to keep its 32 coal mines across the country operating. The owner had to temporarily shut down its facilities, including two coal mines in Wyoming. The closures in Wyoming alone left nearly 600 miners suddenly without work.
Since that fateful day, the Eagle Butte and Belle Ayr mines have come under different ownership and many miners have returned to work.
But the Chapter 11 case involving Blackjewel has continued to meander through federal bankruptcy court with little resolution in sight.
Who gets paid?
The assets collected throughout the bankruptcy process will ultimately be distributed to the lenders, attorneys, financial advisers and other creditors to whom Blackjewel owes money. But it remains unclear how much money will be available to distribute. And not all creditors are treated equally. For instance, secured creditors (like major lenders) trump unsecured creditors (like workers).
Over 2,800 claims have been filed since the court case began. Many parties owed money by Blackjewel will likely be left at a loss. Other bankruptcy cases in Wyoming, including those involving Cloud Peak Energy and Westmoreland, have yet to resolve all their claims. In other words, the process takes a long time.
In addition to owing money to a slew of private companies, Blackjewel also owed the federal government about $60 million in unpaid royalties. At the time Blackjewel filed for bankruptcy, it also had failed to pay the state of Wyoming $11.6 million in taxes. Campbell County, where Blackjewel's two Wyoming mines operated, also awaited tens of millions of dollars in delinquent taxes from the coal operator.
The new owner of the Wyoming mines, Eagle Specialty Materials, assumed much of Blackjewel's outstanding tax debt. Consequently, it established payment plans with Wyoming's Revenue Department and Campbell County Commissioners to chip away at the inherited debt. But the state, county and workers have yet to be made whole.
The reorganization plan will also determine the fate of Blackjewel's other idle coal mines out east.
The company has auctioned off several of its 32 coal mines, but many of the mining permits have not found a new owner and are still Blackjewel's responsibility. The neglected permits — dotted throughout West Virginia, Virginia and Kentucky — carry steep liabilities. These mining operations could ultimately be abandoned, an outcome that comes with serious environmental liabilities.
That's because when Blackjewel filed for bankruptcy last July 1 it did so with a pile of unmet land, water and safety fines at several of its over two dozen facilities. Blackjewel has continued to not comply with the Surface Mining Control and Reclamation Art or the Clean Water Act throughout the country, several conservation groups and environmental regulators have alleged in court documents.
In a motion filed in bankruptcy court in May, Kentucky environmental regulators contended Blackjewel has hundreds of outstanding environmental and mining violations at several mine sites in the state. The cabinet sought a preliminary injunction to require Blackjewel to bring the idling mines into compliance.
The motion submitted by Kentucky's Energy and Environment Cabinet to compel Blackjewel to comply with state environmental laws will be heard at an upcoming bankruptcy hearing on Thursday.
More loose ends
Lengthy bankruptcy proceedings and stalled permit transfers appear to have become a new normal in Wyoming's coal country, especially as coal companies come and go from the Powder River Basin with increasing frequency.
For instance, throughout Blackjewel's bankruptcy, another company called Contura Coal West has maintained the mining permits to the Eagle Butte and Belle Ayr mines.
By holding the permits to the mines, Contura Coal West is responsible for the approximately $237 million in reclamation, or cleanup, obligations associated with the mines. (Contura Coal West's parent company, Contura Energy, was the owner of the Belle Ayr and Eagle Butte coal mines before Blackjewel).
But in a recent turn of events, Contura Energy announced this summer it was severing all ties with the Powder River Basin. To do so, Contura Energy merged two of its wholly-owned subsidiaries — Contura Coal West and Contura Wyoming Land — with the new owner of the Eagle Butte and Belle Ayr coal mines, Eagle Specialty Materials.
Put another way, Contura Coal West and Contura Wyoming Land are now subsidiaries of Eagle Specialty Materials.
The Wyoming Department of Environmental Quality affirmed the recent asset transfer was legal. Contura Coal West still holds the permits, and it has lined up sufficient surety bonds to cover future mine cleanup, if needed. The change in the permit holder's parent company will not trigger a public comment period either, state environmental regulators said.
But in the age of frequent coal mine ownership changes and unresolved permit transfers, attorney Shannon Anderson of the Powder River Basin Resource Council is worried.
Anderson has long expressed alarm over mounting reclamation liabilities associated with coal mines in the Powder River Basin.
Bonds operate as a form of financial assurance, like a security deposit, to ensure coal mine cleanup is financed, even if owners abandon them or go bankrupt. About 76% of bonds held by state regulators and the U.S. Office of Surface Mining Reclamation and Enforcement are in the form of surety bonds. But some surety companies are more financially sound than others. The lack of a public forum to comment on the asset transfer between Contura and Eagle Specialty Mateirials means the public will not have a platform to re-scrutinize the surety bonds backing the Eagle Butte and Belle Ayr mines.
"Wyoming has lost the more economically solvent company of Contura and is now left with ESM (Eagle Specialty Materials)," Anderson told the Star-Tribune over email. "We have to hope that they will be responsible and that the bonding will be sufficient should anything happen."
The business news you need
With a weekly newsletter looking back at local history.