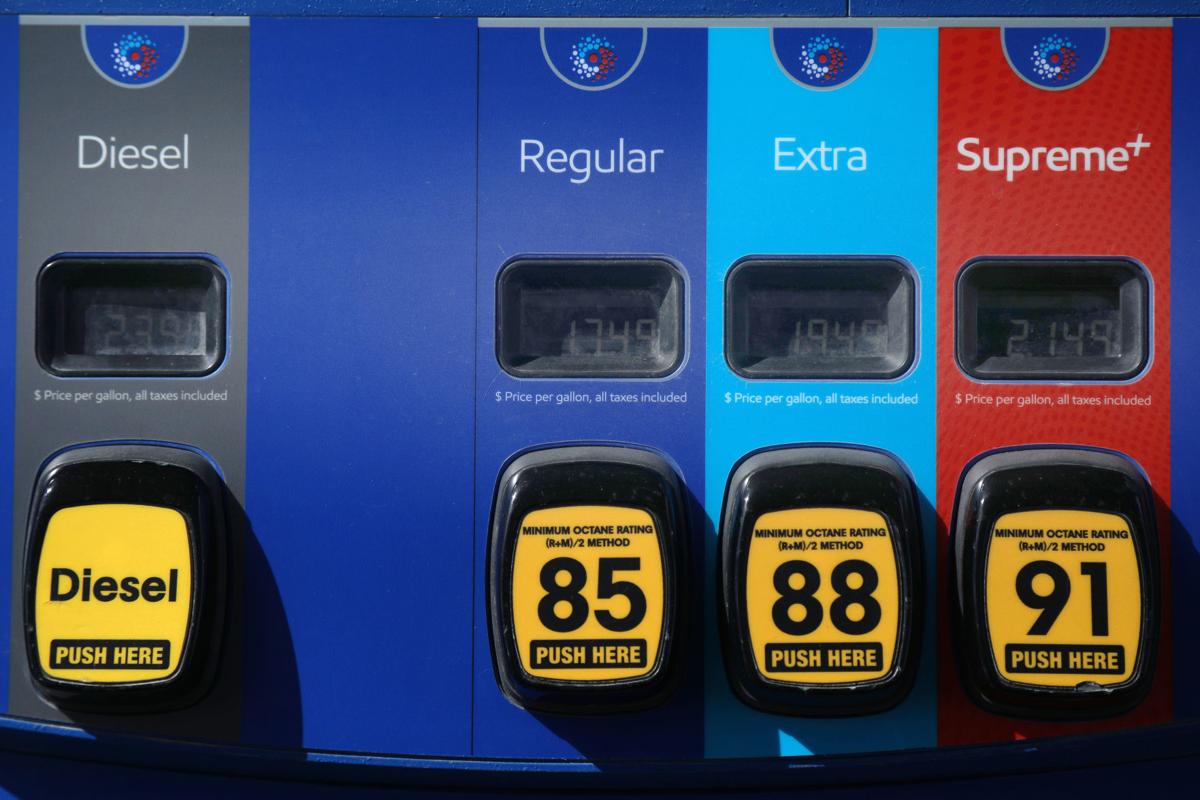 The quarterly survey asked companies a series of questions to gauge the health of energy activity throughout the 10th Federal Reserve district, which encompasses Wyoming, Kansas, Colorado, Nebraska and Oklahoma, along with parts of Missouri and New Mexico.
The stark results reveal an oil and gas landscape devastated by the steep economic disaster wrought by the virus. Reports of decreased drilling, high unemployment and slashed capital spending dominated respondents' comments.
"District energy activity fell sharply during the first quarter of 2020, with our index dropping to its lowest level since we began the survey in early 2014," Chad Wilkerson, Oklahoma City Branch executive and economist, said in response to the survey. "Expectations for future activity also fell to their lowest level since late 2014, as most firms do not expect energy prices to return to profitable levels this year."
The bank contacted companies between March 16 and 31 to conduct the survey and the responses offer rare data in the midst of a rapidly changing crisis.
"They were all very pessimistic," University of Wyoming economist Rob Godby said of the responses.
The average oil price needs to break about $47 a barrel before drilling would be worthwhile again for operators, according to the collected responses. If low price environments persist, one respondent reported "insolvency and consolidation" across the industry would be likely.
Oil prices have plummeted to historic lows in recent weeks as decreased fuel demand has led to a glut in crude worldwide. West Texas Intermediate, the primary U.S. benchmark for oil, was at $19.87 a barrel Friday morning, down from over $60 at the opening of the year.
"These are unprecedented times," a respondent wrote. "The combination of the supply shock (Saudi and Russian supply increase) and demand shock (COVID-19) are introducing challenges we have never seen before. We are hunkering down to live within cash flow."
In an effort to capture the current economic conditions in oil and gas, the survey collected information on several factors — employment, wages, revenue, access to credit, capital spending and more. The vast majority of indexes came back negative, a sign of just how devastating the economic downturn has been for oil and gas operators. (Indexes presented in the report are determined by subtracting the percentage of companies reporting increases from the percentage of companies reporting decreases.)
"The drilling and business activity index fell from -48 to -81, the lowest reading in survey history (since early 2014), indicating a continued, deep decrease in activity," the report stated.
Indexes forecasting future conditions also worsened from previous quarterly surveys. Projections for oil prices were particularly grim, with respondents predicting prices at about $33 six months down the road.
For Wyoming, future economic conditions are far from certain. Several revenue scenarios published by the Legislative Service Office on April 10 projected a 40 percent loss in sales and use taxes from the oil and gas sector for three months, among other losses.
"Nobody knows what next month will look like; it's absolutely uncertain," Godby said. "It's like you're staring at a bank and you don't know what is on the other side. It could be a cliff."
Concerned about COVID-19?
Sign up now to get the most recent coronavirus headlines and other important local and national news sent to your email inbox daily.