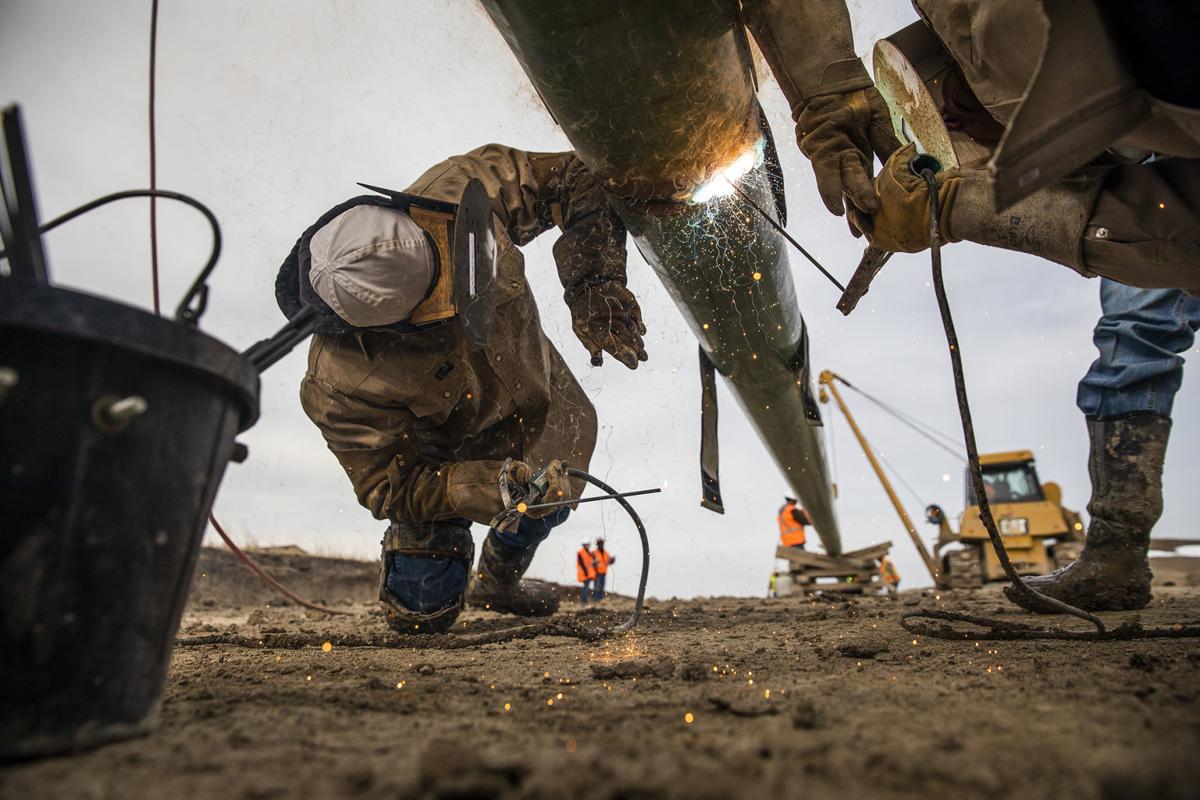 Energy companies operating in Wyoming ramped up their response to the spread of the coronavirus, or COVID-19, on Monday, with some firms imposing self-quarantine protocols and travel restrictions. As the pandemic grows, the state's leading industry is attempting to keep workers safe while also weathering stormy energy markets and keeping up production.
As schools and businesses announced plans to close statewide, several coal firm executives joined a conference call Monday morning to discuss various steps the state's coal mines could take to prevent additional transmission of the virus.
Wyoming hosts some of the largest coal mines in the country, with the state's mining facilities employing over 4,600 workers.
The response to the coronavirus outbreak has not been uniform across all operators, but a majority have responded, according to Travis Deti, executive director of the Wyoming Mining Association. A handful of companies have started preparing contingency plans in case the rates of infection worsen in the state. Other measures taken by operators include screening visitors and vendors with questionnaires and keeping employees from congregating in high-trafficked areas. But all the state's coal facilities continued to stay open and mine coal, according to Deti.
Trona operators in Sweetwater County have also started contending with the closure of District No. 2 schools Monday. Some employees will need to stay home indefinitely to provide child care, Deti noted.
"(Our operators) are kind of where everyone else is: watching to see what happens and making adjustments as necessary," Deti said. "... A lot of these companies are just starting to address the issue."
Oil and gas operators across the state have also started implementing measures to quell the spread of the virus, according to the Petroleum Association of Wyoming. The oil and gas industry employees over 18,200 people in Wyoming, as of the latest data available from 2018.
"The safety and well-being of employees is of the utmost importance to our members and that is no different when dealing with the COVID-19 outbreak," Communications Director Ryan McConnaughey said in a statement. "Our members are implementing all necessary policies to protect the workforce in line with CDC recommendations, including reducing non-essential travel, self-quarantine procedures and increasing security and screening measures for those employees that must work on-site."
EOG Resources, one of the largest energy companies nationwide, has taken several steps to protect its Wyoming employees, according to a spokesman for the company.
"We are providing employees as much flexibility as possible if they need to work from home," he wrote in an email.
Other precautions implemented by EOG include requiring employees who have recently traveled to countries "under the U.S. travel ban" to self-quarantine for 14 days. The company has also postponed internal conferences, asked employees to avoid non-essential travel and required additional cleaning at facilities.