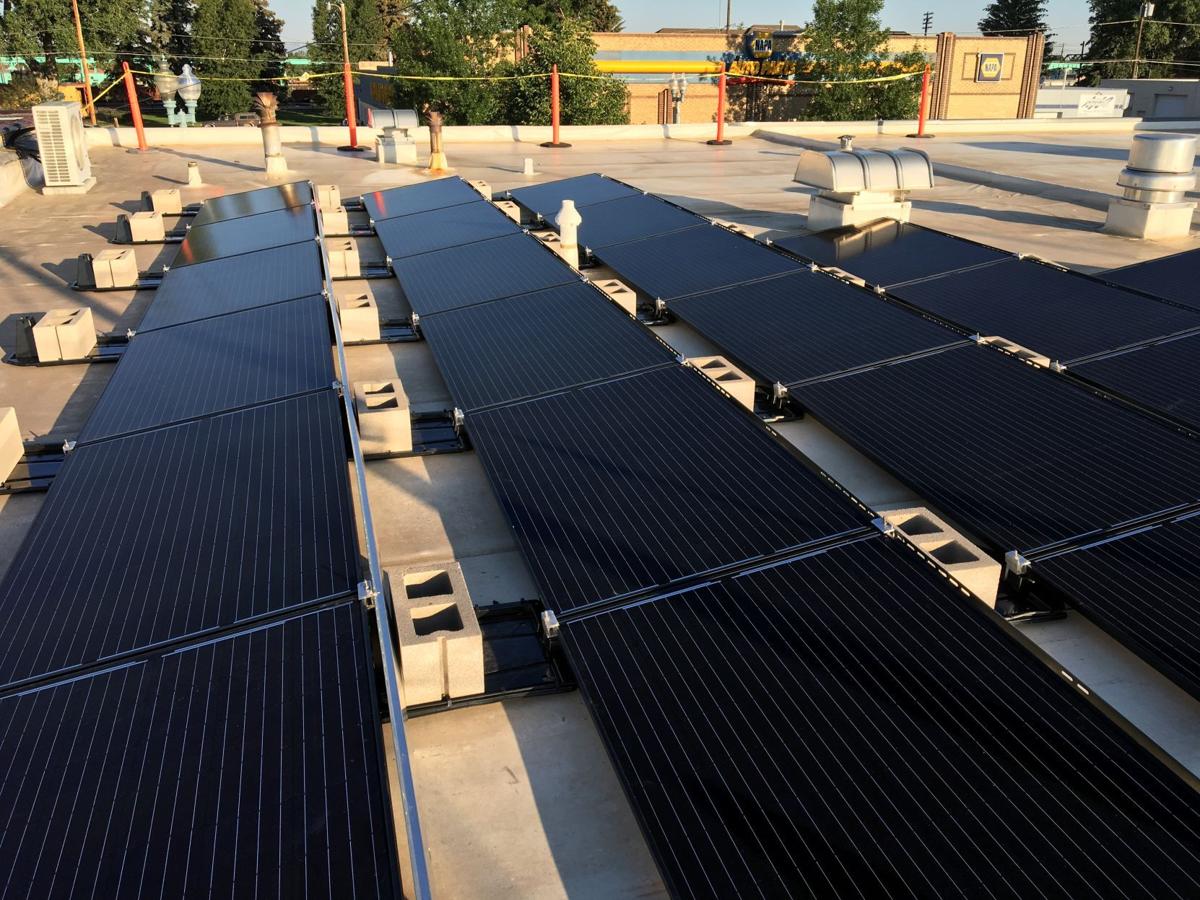 A controversial bill aimed at overhauling the state's net metering system received approval from the Senate during its third reading on Friday. If signed into law, the legislation could have significant repercussions on small energy businesses and residents hoping to invest in renewable energy.
The bill, Senate File 16, requires the Public Service Commission to conduct public hearings and establish a new net metering system that ensures utility rates stay fair for all Wyoming residents.
The state's net metering system applies to small-scale energy generators, including residents with small wind turbines in their backyards or solar panels on their roofs. Excess power can be sold to utilities for credit.
To its supporters, the bill will amend an lopsided system that provides a "subsidy" to customers generating electricity from small-scale solar or wind energy. By not paying the same level of fixed fees as other utility customers, net metering customers shift costs onto the rest of a utility's ratepayers, supporters of the bill attest.
But opponents of the measure have said for years that any costs shifted onto other utility customers by small-scale renewable energy producers are inconsequential. The bill, moreover, would disincentivize residents from investing in solar and wind power, kill small businesses installing renewable energy on homes, or deter energy companies from investing in Wyoming, critics said.
According to the amended bill, the Public Service Commission — the regulatory body charged with keeping energy rates affordable and power reliable for customers — would establish a new net metering system.
In creating this new system, the commission would need to "ensure it balances the interests of customer generators with those of electric utilities and ratepayers to ensure the availability of safe, adequate and reliable electricity service at just and reasonable rates," according to the bill passed by the Senate.
The new system would also need to eliminate any subsidies for net metering customers, according to a last-minute amendment introduced by Sen. Charles Scott, R-Casper.
The bill grandfathers in net metering customers who install wind or solar systems before July 1, 2022.
"As we worked on this the last couple of years, I don't think it was ever the intention of any of our senators to harm the industry in any way putting solar on top of our homes," said Sen. Bill Landen, R-Casper. "What it was driven by was cost-shifting and subsidy issue."
Efforts to repeal or overhaul the state's net metering statutes stretch back several years in Wyoming. Bills trying to amend the system have been introduced at least half a dozen times since 2001.
The Corporations, Elections and Political Subdivisions Committee initially sponsored this year's bill after it was unexpectedly introduced as a substitute bill at a final interim committee meeting in November.
Critics of the bill said it was rushed and pushed ahead without sufficient time for public comment.
"I don't think the process has been as transparent as we would have hoped over the past couple of years," said Sen. Tara Nethercott, R-Cheyenne.
"I think that the public felt they didn't have the opportunity to participate meaningfully," she added.
The Senate approved the bill on Friday on a 16-13 vote, with one lawmaker absent.
Update: On Monday, the House Corporations Committee moved a hearing on the bill to March. 
In other news...
Wyoming's attorney general filed the original action in the U.S. Supreme Court in January 2020. The lawsuit alleged the state of Washington unconstitutionally stopped the development of a proposed coal export terminal, thereby inhibiting the landlocked states from shipping their coal to global markets.
The executive order requires the U.S. Department of Interior to stop approving new oil and gas leases for public lands and minerals "to the extent possible."
Given the abundance of minerals managed by the federal government in Wyoming, a moratorium on new leasing could have a disproportionate impact on the state's oil and gas industry, compared to other places in the country.
The Star-Tribune considered what effects the executive actions could have on Wyoming here.
— Wyoming's trio of delegates in Washington introduced legislation to block the Biden administration from ordering a moratorium on new federal leases to energy companies.
— The Wyoming State Board of Land Commissioners approved a lease for renewable energy company ConnectGen to construct a wind project in Albany County, near the community of Tie Siding.
PUBLIC LANDS & CONSERVATION
— Biden's executive order also aims to conserve 30% of federal lands and ocean waters over the next decade in an effort to slow global warming.
West Texas Intermediate (WTI) $52.20, Western Canadian Select (WCS) $39.08, Brent (ICE) $55.88, as of Jan. 29
Henry Hub $2.56, as of Jan. 29
Baker Hughes rig count, as of Jan. 22
U.S 384 (+6), Wyoming 5 (+1)
"It's not time for small measures; we need to be bold. So let me be clear, that includes helping revitalize the economies of coal, oil and natural gas and power plant communities. We have to start creating good paying jobs, capping those abandoned wells and reclaiming mines."
Follow the latest on Wyoming's energy industry and the environment at @camillereports