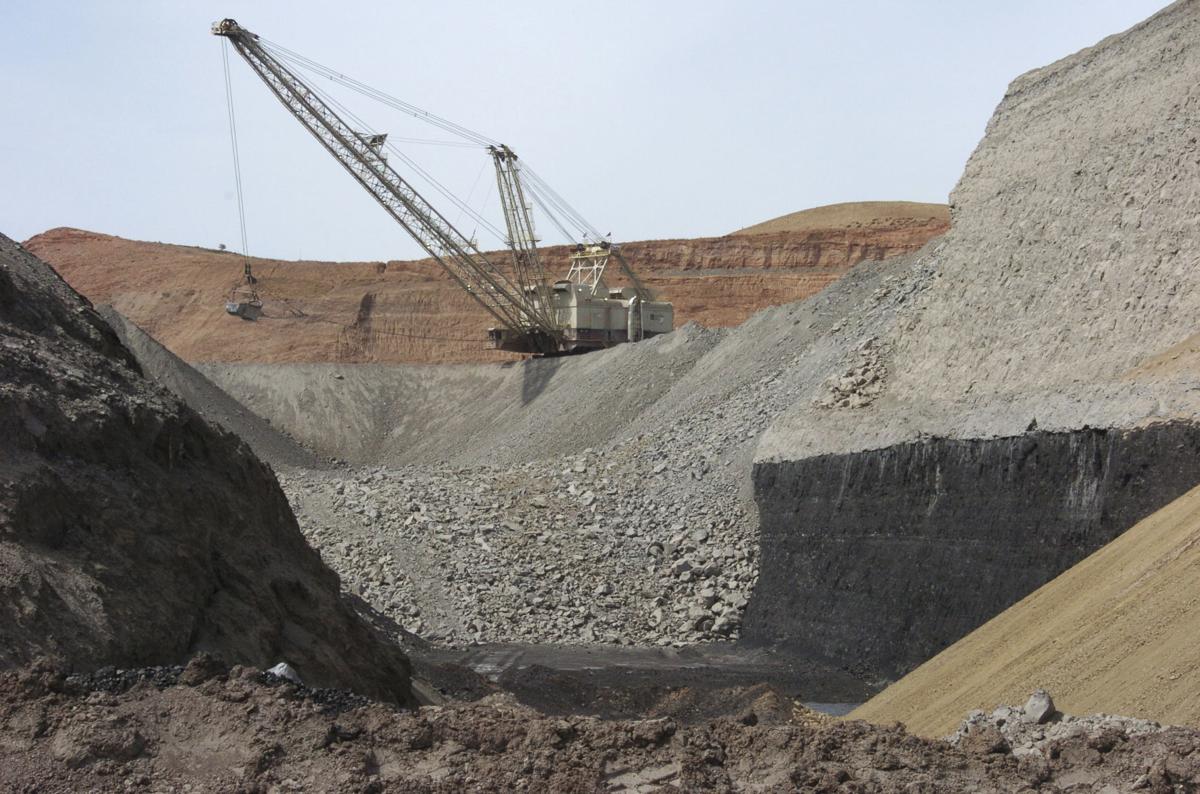 Welcome to the Star-Tribune's Energy Journal, a play-by-play of the past week in Wyoming's world of energy. I'm your energy and natural resources reporter, Camille Erickson. Sign up for the newsletter here.
Unprecedented, or a new normal?
When two Powder River Basin coal mines shut down this summer in the wake of Blackjewel's bankruptcy, industry experts and officials repeatedly called the turn in events "unprecedented."
A coal mine usually keeps pumping out coal even when an operator drives itself into the red. That's because bankrupt companies often obtain debtor-in-possession funding, or interim financial relief from lenders, to tide them over during refinancing. But Blackjewel failed to secure a long-term creditor. After historic twists and turns in bankruptcy court, Blackjewel eventually succeeded in selling off the Eagle Butte and Belle Ayr mines last week. It will likely walk away having erased a majority of its outstanding debt and all reclamation obligations.
The new owner, Eagle Specialty Materials, revved up full operations at the mines again last week after nearly four months of minimal production. The Powder River Basin seemed to have finally returned to normal, albeit a bit shaken.
But just days later, another PRB mine abruptly closed.
The new owner, Navajo Transitional Energy Company (NTEC), told about 300 miners — a majority from Wyoming — to leave. 
Shock and frustration blanketed Sheridan that morning, according to several residents.
In a letter from the Montana's Department of Environmental Quality obtained by the Star-Tribune, NTEC's application for a permit to mine as a contractor was "deficient."
According to the regulatory agency, NTEC, which is a Navajo Nation tribal entity, might be able to defend itself from future legal action using its sovereign immunity. If NTEC violated mining laws, the company's sovereign immunity could shield it from state or federal jurisdiction, the state agency reasoned.
"One principal area of disagreement remains the need for NTEC to waive its tribal sovereign immunity in regard to citizen suits under (the Montana Strip and Underground Mine Reclamation Act)," the letter to Navajo Transitional Energy stated. "The mandamus provision ... expressly allows residents of Montana to commence a civil action directly against an entity that is alleged to be in violation of (the Act)."
Montana's Department of Environmental Quality emphasized it was working around the clock to sort out the issue and reopen the mines. Meanwhile, Wyoming public officials came out in support of workers, expressing hope the dispute would end as soon as possible. 
"We are following the negotiations between the Navajo Transitional Energy Company (NTEC) and the Montana Department of Environmental Quality closely," Gov. Mark Gordon said in a statement on Friday afternoon.
"It is unfortunate that Wyoming's hardworking miners are being impacted by this situation, but I'm optimistic it will be resolved quickly. It is important to note that Wyoming's regulatory framework differs from Montana's. In the event that NTEC had a violation at one of its Wyoming mines, the Wyoming DEQ could issue dual violations to NTEC and Cloud Peak Energy. Wyoming currently has the power to do inspections, enforce our environmental requirements and if necessary collect on their reclamation bonds."
Rep. Cyrus Western, R-Big Horn, said about two-thirds of Spring Creek workers resided in his Wyoming district (the mine is about 30 miles outside of Sheridan). 
"Priority No. 1 is to get that mine back open as soon as possible," he said Friday.
"The real hurt hasn't been inflicted yet because technically the paychecks are still flowing," Western added. "But come Monday, they get furloughed, that's when the pressure really starts to increase. Every day that passes is one day less that these miners have their paychecks for their living expenses."
You have free articles remaining.
On Friday evening, Montana's Department of Environmental Quality announced it settled on a temporary agreement with the coal firm. NTEC can now be a contract miner in the state and reopen its mine.
But regardless, the additional coal closure in the PRB begs a larger question for Wyoming: Are sudden shutdowns becoming a new normal?
The shaky state of the national coal market could translate into more rocky transitions in the PRB, especially as plummeting demand for coal nationwide continues to squeeze companies' access to capital and whittles away at their fiscal stability. 
Coal production in Wyoming is down 9 percent from this time last year, according to data publicized by the Energy Information Administration.
In the meantime, coal-dependent communities on the ground will likely bear the brunt of consequences from the constricting industry, especially when a mine closure could happen at any time.
A Montana Spring Creek coal mine suddenly ceased operations and sent about 300 workers — a majority from Wyoming — home indefinitely Thursday, over permit disagreements between Montana's Department of Environmental Quality and the mine's new owner.
Furloughed Blackjewel coal miners started to trickle back into work at Eagle Butte and Belle Ayr mines, after a sale closed between the bankrupt employer and Eagle Specialty Materials.
With the release of a federal environmental assessment last week, the independent energy developer Power Company of Wyoming LLC moved one step closer to clearing a final environmental requirement needed to bring the massive 3,000 megawatt-Chokecherry and Sierra Madre Wind Energy Project to fruition.
A report published by the International Energy Agency forecast renewable energy supply will balloon by 50 percent in the next five years (via the Guardian).
Committee members voted to sponsor a new bill that could overhaul how the state regulates migration corridors and expand the corridor designation process beyond the purview of the Wyoming Game and Fish Department.
Friday oil prices: West Texas Intermediate (WTI) $56.23, Brent (ICE) $61.67
Friday natural gas: Henry Hub $2.26, Wyoming Pool $2.23, Opal $2.23
Baker Hughes rig count: U.S 830 (-21), Wyoming 32 (-2)
"We are really hopeful that this (mine closure) is a short-term situation that will be resolved soon. I would, I hate to (consider) the worst of the worst, but we know in our community that the employees living in Sheridan County and working at Spring Creek — they have families and children going to school ... This could have a ripple affect."
—Dixie Johnson, CEO of Sheridan County Chamber of Commerce