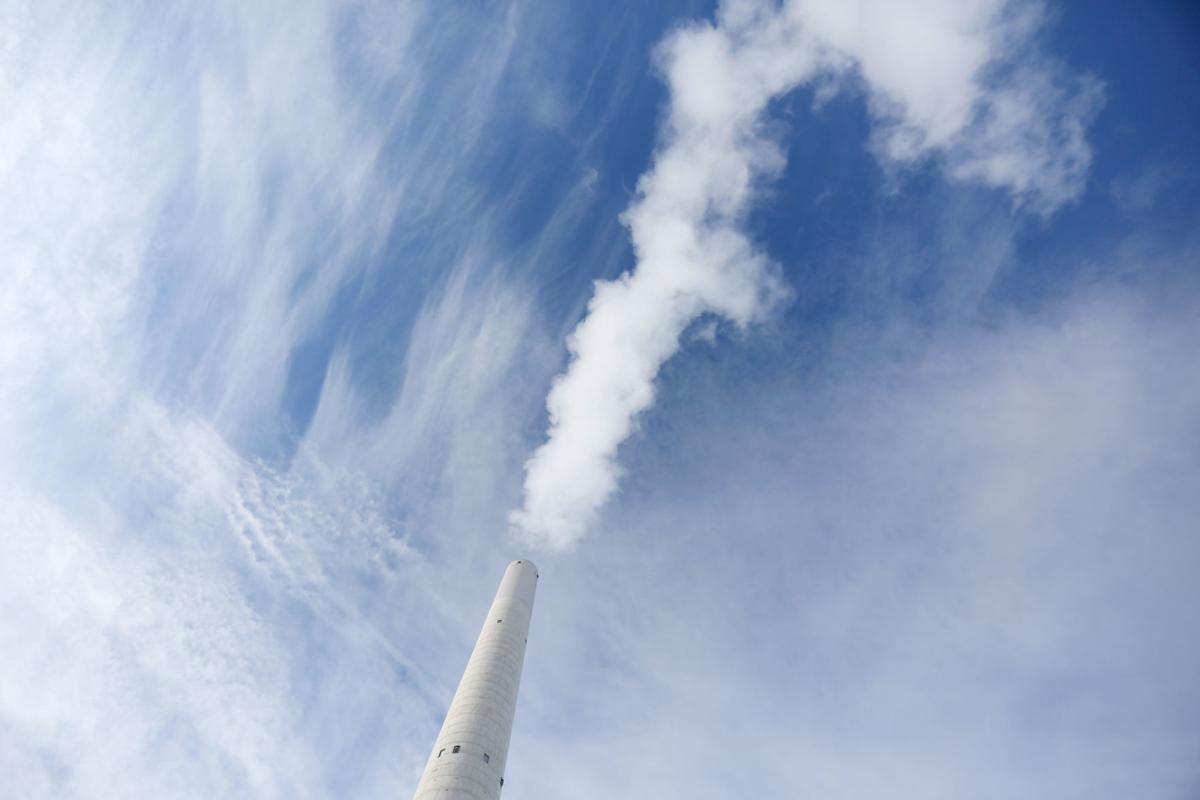 On a national level, coal production dipped by 6.9 percent during last year's third quarter, compared to the same quarter in 2018.
U.S. coal consumption experienced a similar decline, decreasing 13.4 percent from the same period in 2018.
Meanwhile, the stock index of U.S. coal companies finished the year trading at a whopping 50 percent less than it did at the start of 2019, S&P Global Market Intelligence reports. This comes at a time when the stocks in the S&P 500 are on the rise.
Wyoming produces more coal than any other state in the country, and it ships out a vast majority of it to customers outside the state. The once-stable coal empire has shown signs it may be faltering, as utilities pivot away from coal to cheaper natural gas and renewable energy sources and accelerated coal-fired power plant retirements continue to steal national headlines. The state's largest utility announced in October it would speed up the closure of about two-thirds of its national coal fleet. Many of PacifiCorp's coal plants are located in rural Wyoming communities. 
It's a reality that many Wyomingites in the state's coal country have come to acknowledge. But even as the electricity sector turns its back on thermal coal generation, just as many in Wyoming haven't lost hope. 
"You hear so much about coal going down, but this is people's livelihoods," noted Jason Begger, executive director of Wyoming Infrastructure Authority, during a December interview with the Star-Tribune.
"When you look at the tax revenue that is brought into the state, the number of jobs it creates, all that economic activity ... even though (coal markets) are going to fundamentally change, you don't just throw your hands up and say: 'We're just walking away from this,'" Begger explained. 
Less mineral money in Wyoming's coffers could mean less money for education or other fundamental public services. About 43 percent of the Wyoming School Foundation program's revenue comes from mineral taxes and royalties. According to University of Wyoming economist Rob Godby, the state needs to start asking itself some hard questions. 
"We're going to be seeing a major structural change in our economy and that is going to require a structural change in our revenue models," Godby said. "That is a very tough conversation: What taxes are we willing to accept? (Or) what public services might we reduce to balance both sides?" 
You have free articles remaining.
Wyoming's population saw a slight increase during the second half of 2018 and first half of 2019, according to U.S. Census Bureau estimate — though those numbers cut off right before dramatic changes occurred in Wyoming's coal industry. The state's population still has significant ground to gain to reach a peak population achieved in 2015, but construction from oil and gas development has helped. 
A look back at the year in oil and gas shows a troubling trend for the industry: rig counts decline, drilling activity slows and a sector contracts (via Houston Chronicle).
Over 90 environmental groups issued a letter to U.S. Interior Secretary David Bernhardt urging him to remove Bureau of Land Management Deputy Director William Perry Pendley, over what they have called his "skewed leadership towards extractive industry."
Don't miss the most memorable stories in energy of 2019 here.
West Texas Intermediate (WTI) $61.18, Brent (ICE) $66.25
Henry Hub $2.00, Wyoming Pool $2.09, Opal $2.11
U.S 796 (-9), Wyoming 25 (-1)
"We are very excited about the future of wind energy development in the U.S., and I am personally excited for the next era for wind in Wyoming. There have certainly been obstacles in Wyoming, like there have been anywhere else in the country, but right now customers are interested in purchasing renewable energy and Wyoming has a great renewable energy resource."
— Ryan Fitzpatrick, project director for Cedar Springs and Roundhouse wind projects
Welcome to the Star-Tribune's Energy Journal, a play-by-play of the past week in Wyoming's wild world of energy. I'm your energy and natural resources reporter, Camille Erickson. Sign up for the newsletter here.