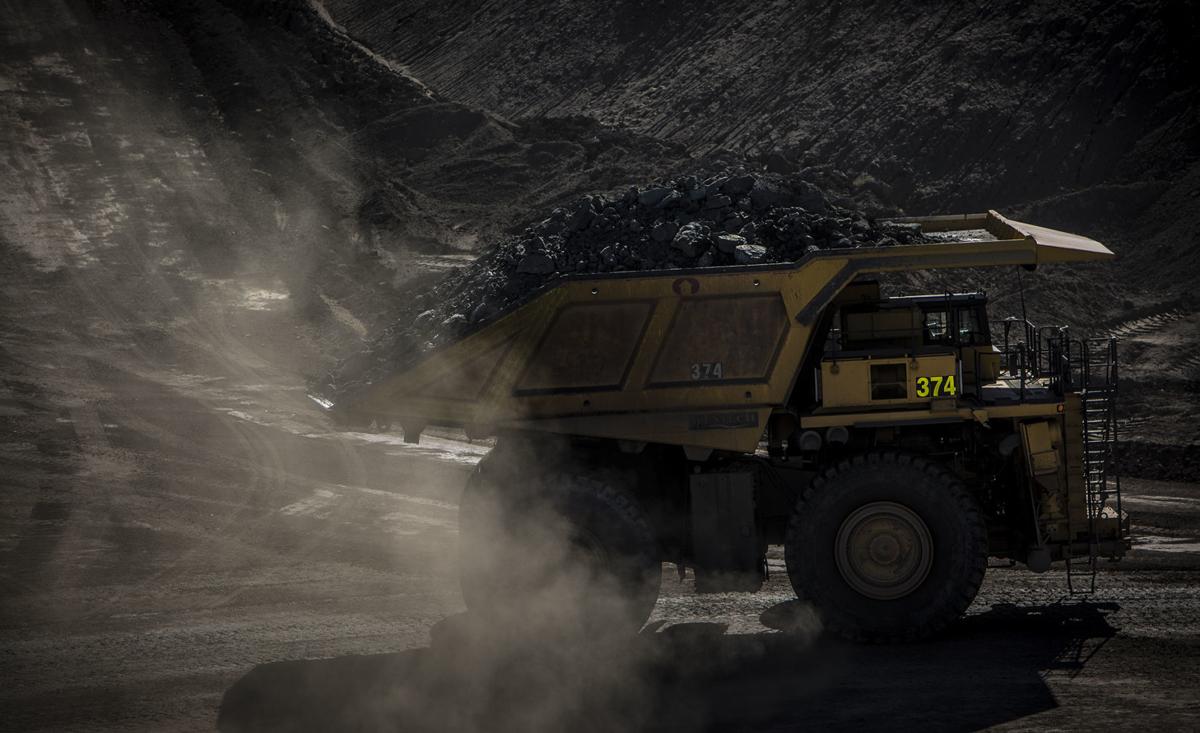 Welcome to the Star-Tribune's Energy Journal, a play-by-play of the past week in Wyoming's wild world of energy. I'm your energy and natural resources reporter, Camille Erickson. Sign up for the newsletter here.
A citizens group urged state regulators last week to address a ballooning list of legal and environmental concerns it has with one of the nation's largest coal companies.
Powder River Basin Resource Council asked the Wyoming Department of Environmental Quality in a letter to hold the new owner of the Antelope, Cordero Rojo and Spring Creek coal mines accountable to all state and federal laws. The company, Navajo Transitional Energy Company, recently assumed operation of the trio of Powder River Basin mines from their former bankrupt owner, Cloud Peak Energy.
The Navajo Nation-based firm is a tribal entity, originally created under Navajo law to oversee a coal mine and plant on the Navajo Nation. The firm could therefore feasibly apply its sovereign immunity if charged with U.S. mining violations at its Wyoming and Montana mines, the group's letter reasoned.
In other words, sovereign immunity could shield the company from state or federal jurisdiction, like the Surface Mining Control and Reclamation Act, the Mineral Leasing Act or the National Environmental Policy Act, the group added. Last year, a case in the Federal Court of Appeals for the Ninth Circuit in several ways affirmed NTEC's ability to exercise tribal sovereign immunity.
"NTEC's assertion of sovereign immunity threatens royalty collection on the part of the government and the exercise of public participation opportunities, including legal appeal rights, associated with federal coal leasing and mining plan decisions made by the United States Department of Interior," the letter stated.
NTEC has asserted again and again it intends to abide by all U.S. state and federal laws when operating the Antelope and Cordero Rojo mines in Wyoming, and the Spring Creek mine in Montana. And Wyoming regulators reaffirmed their commitment to ensure the mines are held in compliance with all environmental laws.
A Wyoming Department of Environmental Quality spokesman said the company would be held accountable if any violation did occur, but none have been found.
The coal operator has yet to obtain the leases or permits from the mines' previous owner, due in part to outstanding legal negotiations. Before a permit transfer can be initiated, a coal company must line up sufficient bonds for future cleanup liabilities related to the mines.
For these three mines, reclamation obligations total over $400 million. NTEC is still working to obtain surety bonds and is also fulfilling financial liabilities left behind by the mines' former owners.
"This type of setup with NTEC and Cloud Peak meets all our rules and regulations and they are fully bonded," said Keith Guille, a spokesman for Wyoming Department of Environmental Quality. "If by chance, unfortunately, a mine were to close, the bonds are in place that they would be there to cover reclamation. They would be held responsible, and that goes for enforcement, too."
But the owners' indefinite status as a contract miner has groups like the Powder River Basin Resource Council worried. 
Regardless of these ongoing efforts, NTEC has still been able to operate the mines as a contract miner in Wyoming. Cloud Peak Energy remains on the hook for any reclamation responsibilities until the permits transfer to the new owner.
When a permit transfer is eventually triggered, the public will also have an opportunity to weigh in.
"We do appreciate the concerns and interest that (the Powder River Basin Resource Council) and individuals have about these very important issues," Guille said. "We recognize that this could affect all of Wyoming and the citizens and the environment."
You have free articles remaining.
Oil and gas firm Southland Royalty Company LLC filed for bankruptcy last week. The company has operations in Wyoming's Green River Basin and owes $1 million in severance taxes to the state, according to court documents. It cited market pressures and "depressing revenues generated by production activities" as reasons for needing to restructure (via Wall Street Journal).
Bureau of Land Management sold thousands of acres of land in Park County in last year's final quarterly lease sale, despite protests from environmental groups. (via Powell Tribune)
As part of a listening tour, Gov. Mark Gordon visited Rawlins, Pinedale, Kemmerer and Rock Springs on Saturday to listen to residents who may be affected by the implementation of the new executive order on migration corridors. 
Two environmental groups have given notice they intend to file a lawsuit to stop a proposed underground natural gas pipeline from Idaho to Wyoming the groups say will harm protected grizzly bears and other wildlife.
West Texas Intermediate (WTI) $52.14, Brent (ICE) $58.29
Henry Hub $1.91, Wyoming Pool $1.72, Opal $1.74
U.S 790 (-4), Wyoming 23 (-0)
— Jason Begger, executive director of the Wyoming Infrastructure Authority
Welcome to the Star-Tribune's Energy Journal, a play-by-play of the past week in Wyoming's wild world of energy. I'm your energy and natural resources reporter, Camille Erickson. Sign up for the newsletter here.