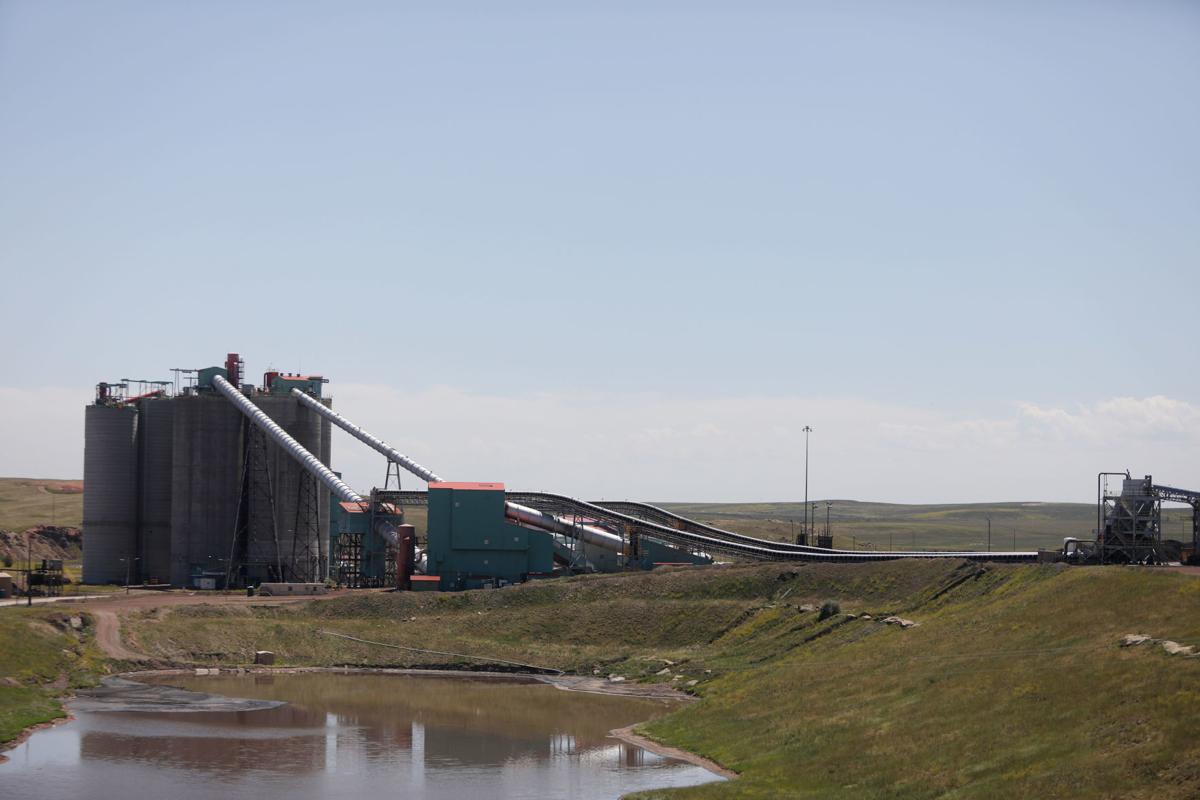 Welcome to the Star-Tribune's Energy Journal, a play-by-play of the past week in Wyoming's wild world of energy. I'm your energy and natural resources reporter, Camille Erickson. Sign up for the newsletter here.
Bankrupt coal firm Blackjewel found itself in the hot seat again last week, when the Powder River Basin Resource Council, along with seven other conservation and landowner groups across the nation, sent a letter to a federal bankruptcy court judge accusing the firm of "severe" environmental violations at its idling coal mines peppered across the country.
The insolvent company filed for bankruptcy on July 1 with a pile of unmet land, water and safety fines at several of its over two dozen facilities. Blackjewel has continued to not comply with the Surface Mining Control and Reclamation Art or the Clean Water Act throughout the country, the groups alleged. 
"We understand that a letter is not normally part of the formal process, but without an ability to object or intervene directly in the proceedings, we felt it was important to put our concerns on the record," the letter stated.
U.S. District Judge Frank Volk acknowledged receipt of the letter and ordered counsel for Blackjewel to respond no later than Jan. 20. 
Blackjewel attorney Stephen Lerner responded swiftly to the letter Tuesday, defending the company's practices: 
"The Debtors and their professionals have acted, and continue to act, in a timely and reasonable manner in addressing the important environmental issues in existence at the beginning of the case," Lerner wrote in a letter to the court.
Although Lerner admitted Blackjewel entered bankruptcy with "environmental violations and significant reclamation issues," he assured the judge the company was working to "diligently address them as quickly as possible."
When the coal company suddenly filed for bankruptcy this summer, it owed about $146 million in unpaid taxes, among other debts. The letter submitted to court Monday revealed environmental liabilities also trailed the company into court.
After failing to secure sufficient interim funding to keep its coal facilities operational during bankruptcy proceedings, Blackjewel shuttered 32 mines across Wyoming, West Virginia, Virginia and Kentucky. Then-CEO Jeffrey Hoops sent thousands of miners home indefinitely with unpaid wages and benefits.
The company has since auctioned off several of its coal mines, but 57 of its 300 mining permits still do not have buyers. The unclaimed permits — dotted throughout West Virginia, Virginia and Kentucky — carry steep liabilities. Several mines will likely be liquidated, and therefore abandoned, if no buyer bites. Insufficient reclamation, or cleanup, bonds at these abandoned sites could leave states drowning in hefty remediation costs down the road, environmental groups cautioned in the letter.
In response, the Blackjewel attorney confirmed the company had "no plans to mine on any of the remaining permitted properties." Instead, the company's sole interest included selling the remaining permits and shifting outstanding reclamation liabilities to a new permit holder.
This is not the first time Blackjewel has faced an uphill battle over permit transfers and reclamation obligations during its over six-month-long bankruptcy case. 
Eagle Specialty Materials, the new owner of Blackjewel's two Wyoming mines, hit a snag during its search for adequate cleanup bonds, delaying the closure of the sale until Oct. 18. Reclamation costs for the Eagle Butte and Belle Ayr mines reach about $237 million.
A coal company must demonstrate it has adequate financial backing for future reclamation, according to federal law. That's when an operator might turn to surety companies to line up bonds. That way, if an owner abandons a mine, or can no longer afford to complete its cleanup obligations, a surety company steps in. But unlike other forms of insurance, a surety company does not plan to front the full costs and takes significant steps to shield itself from any loss.
You have free articles remaining.
Eagle Specialty Materials had to have sufficient reclamation bonding in place before it could take over the mines. But Lexon Insurance Company, a surety company for FM Coal (Eagle Specialty Material's parent company), announced that the new operator needed to take care of Blackjewel's additional 135 mine permits out east before it could extend additional bonds to the Wyoming coal mines.
Wyoming's Eagle Butte and Belle Ayr mines have since returned to normal production levels, but the new owner has yet to become the official permit holder for the mines, according to Wyoming Department of Environmental Quality.
All the same, landowners and other residents in Wyoming have remained on edge even after the closure of the sale.
In its letter, the Powder River Basin Resource Council implored the bankruptcy judge to hold the company accountable: "We ask that you exercise the full scope of your authority to ensure that through the bankruptcy process, no mine is left abandoned and that all fees and penalties are paid to federal and state regulatory authorities."
In other news...
Friday oil prices:

West Texas Intermediate (WTI) $61.22, Brent (ICE) $66.54

Friday natural gas:

Henry Hub $2.21, Wyoming Pool $2.99, Opal $3.06

Baker Hughes rig count:

U.S 813 (+14), Wyoming 25 (-2)
"Because the (Integrated Resource Plan) filed by Rocky Mountain Power will significantly impact the state of Wyoming and her workers, it is critical that we have a full understanding of how the company reached its conclusions, and whether the analysis that was conducted was correct, thorough and unbiased."