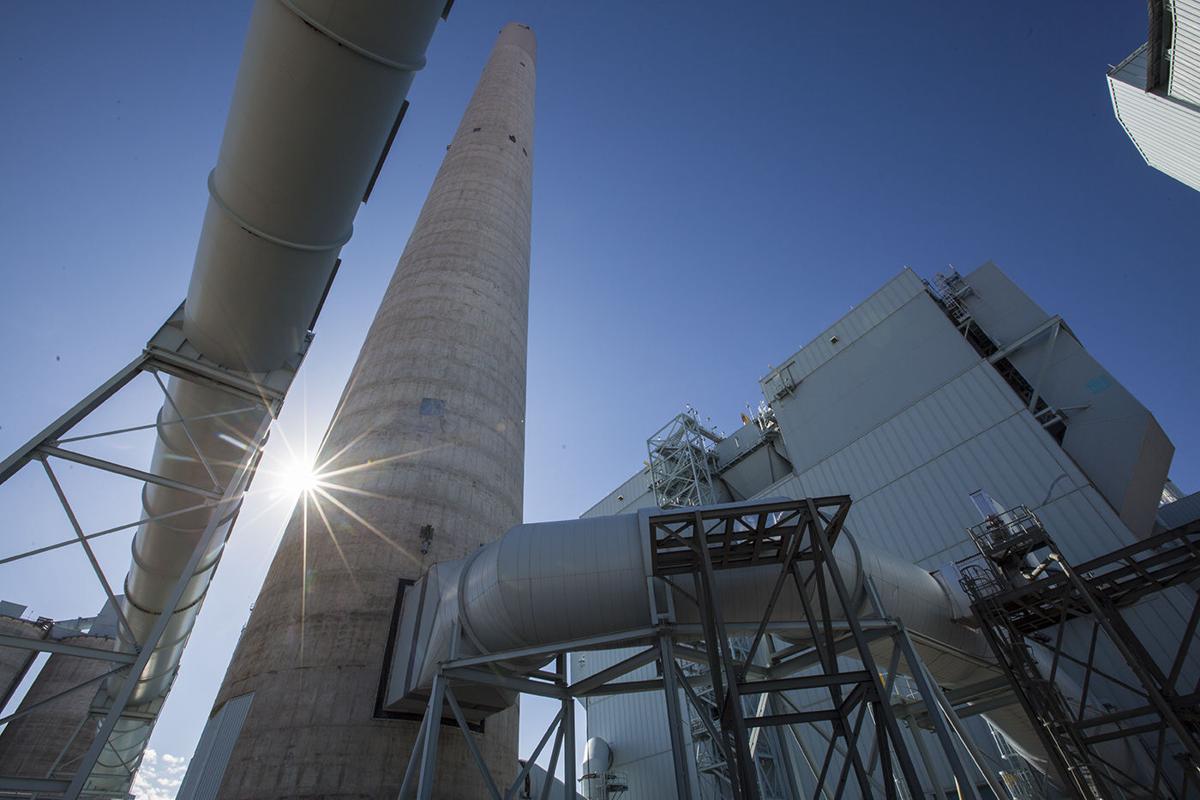 Welcome to the Star-Tribune's Energy Journal, a play-by-play of the past week in Wyoming's wild world of energy. I'm your energy and natural resources reporter, Camille Erickson. Sign up to receive the newsletter in your inbox each week here.
How can Wyoming keep the state's energy sector alive, but also commit to a low-carbon future?
With an eye toward responding to the decline of the state's coal economy, Wyoming leaders forged a partnership this summer with researchers at MIT to brainstorm potential solutions. 
Gov. Mark Gordon, alongside officials from the state's new Energy Authority and UW's School of Energy Resources, recently teamed up with MIT researchers and faculty members in a virtual multi-day conference. The discussions were part of MIT's Environmental Solutions Initiative.
Organizers of the meeting sought to pair Wyoming — with its robust energy infrastructure and "underground storage potential for CO2" — alongside MIT's expertise in researching low-carbon energy possibilities, according to a news release.
Participants said they conversed about the merits of carbon capture, coal-to-carbon products and climate policy. 
"Wyoming's small population and statewide support of energy technology development is an advantage," Holly Krutka, executive director of the UW's School of Energy Resources, said in a statement. "Government, academia and industry work very closely together here to scale up technologies that will benefit the state and beyond. We know each other, so we can get things done and get them done quickly."
The Here & Real project — a program within MIT's Environmental Solutions Initiative — aims to partner up with communities across the country to support "climate-friendly and economically just" projects. Laur Hesse Fisher, director of the Here & Real project, expressed optimism following the talks with Wyoming.
"It is inspiring to see Wyoming's state leadership seriously committed to finding solutions for adapting the energy industry, given what we know about the risks of climate change," Hesse Fisher said. "Their determination to build an economically and environmentally sound future for the people of Wyoming has been evident in our discussions, and I am excited to see this conversation continue and deepen."
Balancing a dependence on fossil fuels with the need to address climate change will be tricky, although state leaders here tend to think the two are not mutually exclusive. For one, many have rallied around the glimmering potential of carbon capture and sequestration — or the trapping and reusing of carbon dioxide.
Last week during a press conference, the governor underscored the need to respond to climate change, while also backing the state's economic backbone: fossil fuels.
"As a country, as a globe, we are dealing with the effects of carbon in the atmosphere," Gordon remarked. "People are trying to talk about ways to limit (carbon) by limiting fossil fuels and putting up renewables. What we're saying here in Wyoming is the way forward is an all-energy front," adding, "fossil fuels play a critical role in our ability as an economy and as a nation to continue our upward progress."
On Wednesday, the U.S. Senate Committee on Environment and Public Works will travel to Gillette for a field hearing and tour at Wyoming's Integrated Test Center, with a focus on learning about advancements in carbon capture technology, among other topics. 
The Integrated Test Center is located on the site of Basin Electric Power Cooperative's state-of-the-art coal plant. It is one of the world's only utility-scale carbon capture laboratories attached directly to a coal facility.
"What we're doing at the ITC is showing that there is technology to use fossil fuels in a proper way," Gordon said. "... It is absolutely essential that we take carbon out of the atmosphere and that we find a commercial use for the carbon that we extract. We're wasting that and we're not addressing climate change."
A sense of urgency underscores these conversations. As Wyoming strives to adapt to a new energy economy, crises continue to weigh down the state: a massive revenue shortfall, a persistent pandemic and a nationwide push to divest from fossil fuels to combat climate change.
For now, the governor appears to want all ideas on the table, as long as they continue to support Wyoming's main economic engine. 
The Powder River Basin Resource Council filed an appeal challenging the decision by Wyoming environmental regulators to grant a mining permit to a coal technology firm. The permit allows Ramaco Carbon to dig for coal at a former mine site eight miles outside Sheridan. The group submitted the administrative appeal to the state's Environmental Quality Council, petitioning for a hearing on the matter.
Reporters Dustin Bleizeffer and Mason Adams investigate what happens to coal dependent communities when the $28.6 billion industry is in long-term decline (via Energy News Network).
A report by the Institute for Energy Economics and Financial Analysis investigates the recent closure of the Petra Nova carbon capture and storage project at Unit 8 of NRG Energy's W.A. Parish Generating Station near Houston. "Investors would do well to conduct their due diligence before investing in any coal-fired CCS (carbon capture and sequestration) projects," the report concluded.
Nearly one-third of the work-related deaths occurred in the transportation and warehousing sector. Agriculture and energy industries also reported several deaths during the same period, according to a new report published by Wyoming Department of Workforce Services. Fatalities in oil and gas extraction and production industries made up 14% of total deaths between 2012 and 2018.
The Trump administration followed through on its promise to roll back environmental regulations for oil and gas operators as soon as Thursday when it finalizes rules to lift federal oversight of methane and other pollutants. Some oil and gas companies in Wyoming and beyond have said the amendments won't make a significant difference in how they operate. Many have already installed required pollution control mechanisms, and have asked the administration instead for regulatory certainty.
The Wyoming Oil and Gas Conservation Commission announced last Monday it will update the procedural rules regulating underground disposal wells used by oil and gas operators to pitch produced water. The amendments come in response to recent action taken by the Wyoming Legislature. Public comments will be accepted until Oct. 5. 
Wyoming operators produced just over 5 million barrels of oil in May, down 30% from the month before, and over 40% less than the same time last year, according to a new supervisor report from the Oil and Gas Conservation Commission published Tuesday. Natural gas output stayed steady into May with 121.4 million Mcf produced, down just 4% from April.
WIND & SOLAR
A new solar farm could be coming to Wyoming soon. The Laramie City Council voted to approve a lease agreement and memorandum of understanding between the city and an affiliate of Next Era Energy to build a 160 megawatt solar energy center, equipped with battery storage, on the Monolith Ranch (via Laramie Boomerang).
PacifiCorp's Pryor Mountain Wind project in Montana is on track to open by the end of 2020. It's the utilities' first wind project in the state and will sport 114 turbines (via Billings Gazette). 
Wyoming's bid to purchase 5 million combined acres of land on Wyoming's southern tier has been put on hold after its owner, Occidental Petroleum, announced it would be moving forward with another bidder, Nick Reynolds reports.
West Texas Intermediate (WTI) $42.08, Brent (ICE) $44.82
Wyoming General Sour $33.25, Wyoming General Sweet $34.50
U.S 244 (-3), Wyoming 1 (-0)
Quote of the week
"I think that the oil and gas industry is a vital part of Wyoming's identity."
— Matt Smith, president of Vaquero Big Horn LLC
Concerned about COVID-19?
Sign up now to get the most recent coronavirus headlines and other important local and national news sent to your email inbox daily.