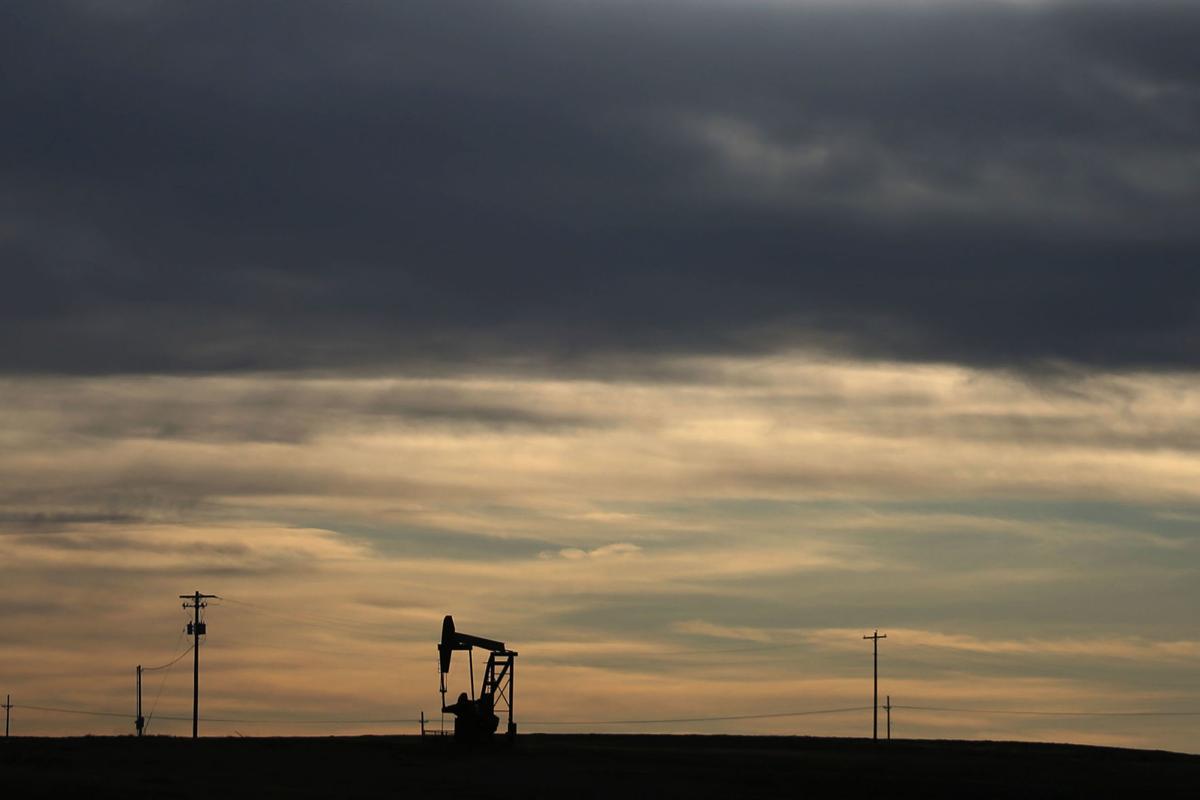 Welcome to the Star-Tribune's Energy Journal, a play-by-play of the past week in Wyoming's wild world of energy. I'm your energy and natural resources reporter, Camille Erickson. Sign up for the newsletter here.
Power Wyoming: 'A tool, a complete picture, our future'
If you're facing the edge of a canyon and want to cross it, you will need to assess the landscape and conditions first. 
"If it's the Snake River Canyon, you might build a bridge. But if it's the Grand Canyon in front of you, a bridge isn't really reasonable. You may have to take a helicopter (or consider) a very different set of solutions," said University of Wyoming economist Rob Godby.
It's a huge undertaking for the interdisciplinary team, which consists of experts from the University of Wyoming, state agency officials and lawmakers.
The task at hand is daunting: consider the whims of a volatile energy sector and identify the economic blows the state might withstand down the road.
"We need to have a complete picture of what the economy is going to look like," Gordon told the Star-Tribune on Tuesday.
He cited the decline in coal demand, foreboding retirements of power plants and a wave of coal company bankruptcies as events that have already disrupted Wyoming's economy. 
Right now, Wyoming primarily relies on coal, oil and natural gas production for revenue streams. But the commodities no longer fetch as much as they once did for the state. 
But it's not all doom and gloom. The Powder River Basin continues to export tons and tons of coal every month. 
"It's not a cliff," Gordon emphasized. "And at the same time, it is important that we look aggressively at how that's going to affect our revenue streams going forward."
Solutions exist for keeping the state fiscally healthy for generations to come. But first, the state needs to understand the extent of economic and policy challenges it will likely contend with ahead, state experts involved with the project underlined.
"The first part of Power Wyoming is just to define what the problem is and what the implications might look like," Godby stated. "You really need to know the details of how this is going to play out to start thinking about good policy."
Initial forecasts don't look rosy. Wyoming will likely face a sustained slump in revenue, jobs and population. Overall mineral revenue could likely decline 10 percent as early as next year thanks to sinking demand for coal, low natural gas prices and an unstable oil market.
The project will be a long haul and involve public input along the way.
"It's not anywhere close to over yet," Godby said. "This is a complicated problem, you can't just define a plan in a period of a few weeks or days; this is going to take months." 
The Industrial Siting Council approved a permit for a 277-turbine wind farm across Albany and Carbon counties.
Friday oil prices:

West Texas Intermediate (WTI) $58.43, Brent (ICE) $63.39

Friday natural gas:

Henry Hub $2.32, Wyoming Pool $2.63, Opal $2.67

Baker Hughes rig count:

U.S 799 (-3), Wyoming 29 (0)
"The Court understands that expenses naturally occur during a bankruptcy case, especially during the pendency of a case as frantic and time-consuming as the above-captioned matter. However, it is the Court's duty to the Estate and Unsecured Creditors to question the propriety and necessity for some of these expenses."
— U.S. District Judge Frank Volk, the judge who ordered bankrupt coal firm Blackjewel to provide additional details on attorney's expenses.
The business news you need
With a weekly newsletter looking back at local history.