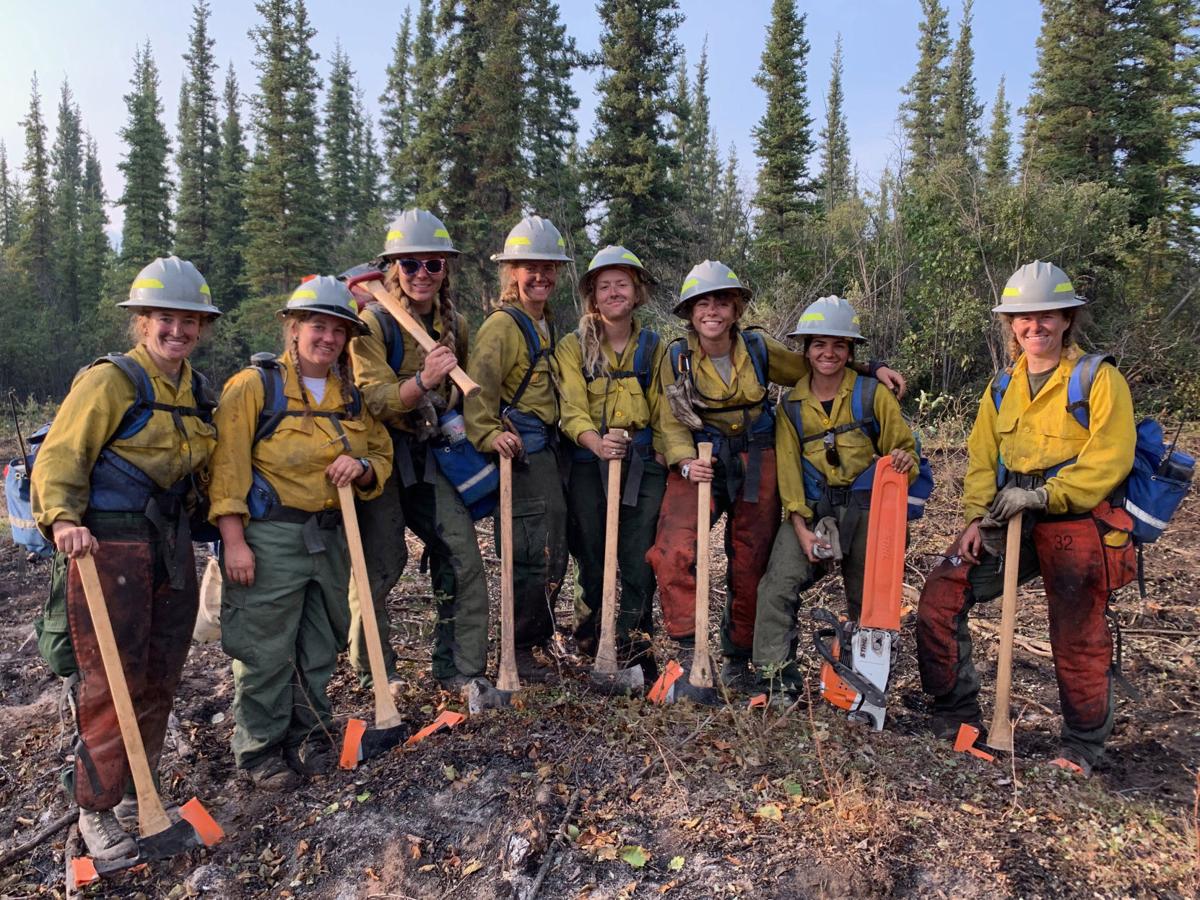 Welcome to the Star-Tribune's Energy Journal, a play-by-play of the past week in Wyoming's world of energy. I'm your energy and natural resources reporter, Camille Erickson. Sign up for the newsletter here.
An all-women's fire crew successfully tackled Wyoming's wild landscapes this year, becoming the most recent team to complete the Montana Conservation Corps All-Women's Fire Crew training.
The training provides women with the necessary tools and training to launch a career in wildland firefighting and conservation. This year, participants were stationed in Wyoming and hosted by the Bureau of Land Management.
"Women are traditionally underrepresented in wildland firefighting and we wanted to address that disparity," said Rance Neighbors, a fire management specialist with the bureau in Worland. "Through our partnership with (the Montana Conservation Corps), we're introducing women to job opportunities on Wyoming public lands and providing them with the training and skills they need to pursue wildland firefighting careers with confidence."
For the majority of the training, the women camped out in snowy conditions in Grass Creek, just southwest of Meeteese.
After acquiring the necessary skills, the group made its way up to Alaska to battle the Hadweenzic River Fire in the Yukon Flats National Wildlife Refuge.
"We helped build, cut and plumb multiple indirect fire lines, and got to build a direct line on a spot fire that started across the river from the main fire," said Shelby Decamps, the crew leader. "We were always waiting for the ideal burn window that seemed to be just out of reach, but we all got to learn and use a variety of valuable suppression techniques."
The memorable experience concluded in Wyoming, west of Rock Springs, with more restoration efforts — slicing through juniper trees to restore habitats for vulnerable sage grouse populations.
The participants are now prepared to launch into the job market and are on the hunt for positions in the natural resources sector.
You have free articles remaining.
A surge in natural gas production nationwide coupled with paltry prices have put energy operators in Wyoming to the ultimate test in recent months. Amid greater competition from outside the state's borders, natural gas production here fell by 11 percent compared with last year. Long-term forecasts cast an ominous light on the prolific resource that has fueled the state's economy for decades.
As oil and natural gas prices tumble, companies have been left with little choice but to trim operating costs and find ways to save. But power providers in the Rocky Mountain region have been exploring a solution: turning excess natural gas into an additional source of revenue.
The Bureau of Land Management plans to unlock roughly 500,000 acres of federal land for additional mineral development in northern Wyoming, despite protests from conservation groups that increased coal mining in the region will exacerbate climate change.
The Energy Information Administration reported that energy-related activity contributed 5.27 billion metric tons of carbon dioxide to the atmosphere last year, a nearly 3 percent increase from 2017. Though emissions from coal declined, natural gas emissions increased by 10 percent compared to 2017. This marks the first year carbon emissions have climbed since 2014.
"We will see a significant decline in overall production across the state and an extremely depressed natural gas market in the next two years unless we, collectively as Wyoming, can provide some solutions. If these trends continue, we could be in very, very serious fiscal trouble in Wyoming."
— Paul Ulrich, vice president of government and regulatory affairs at Jonah Energy