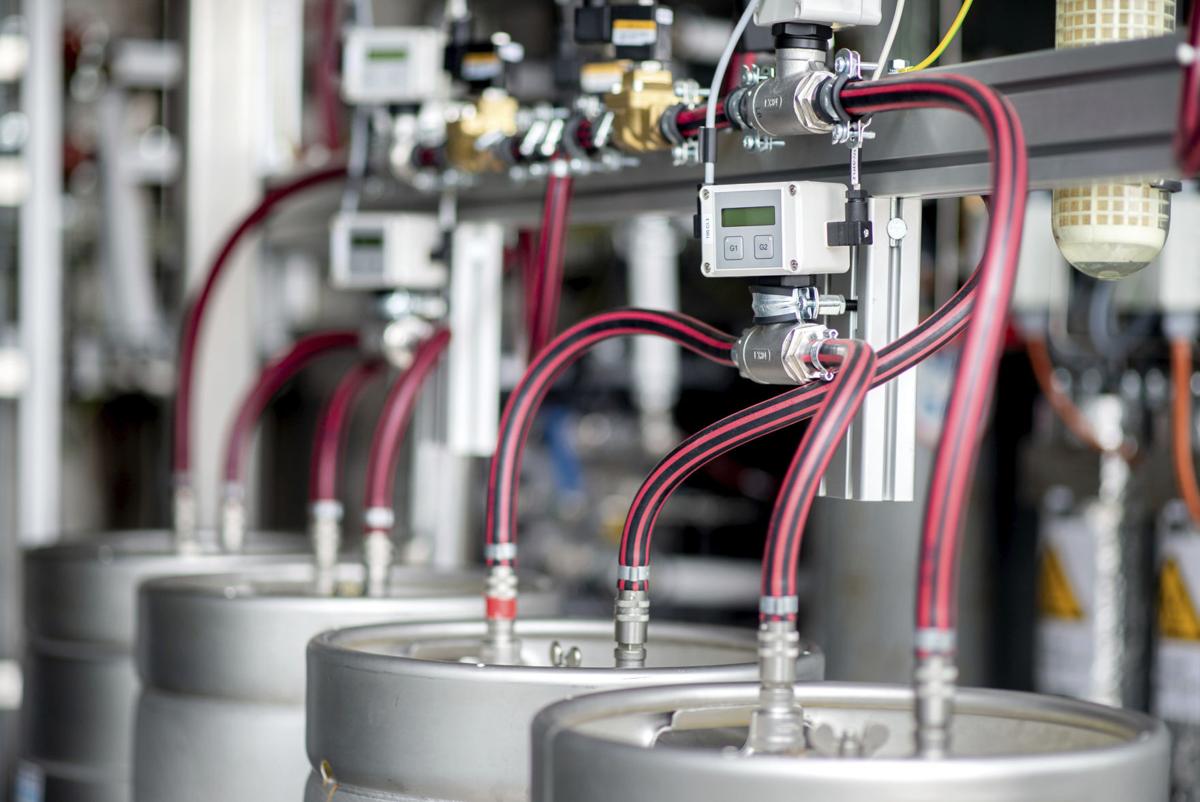 First came Kennedy's moonshot. Then, in 2012, came the Solar SunShot. This summer, U.S. Department of Energy launched the Energy Earthshots Initiative.
"The Energy Earthshots are really an all-hands-on-deck-call for innovation and collaboration," said Sunita Satyapal, director of the department's Hydrogen and Fuel Cell Technologies Office. "How do we really accelerate clean energy technologies and tackle the really tough remaining barriers? And how do we quickly deploy emerging clean energy technologies?"
For the U.S. to meet the decarbonization goals set by President Joe Biden, a range of low-carbon energy sources must be commercially viable. Wind, solar and hydroelectric power already contribute a growing share of the electricity supply. But other key technologies, including clean hydrogen and long-duration storage, aren't there yet.
As the first two of up to eight expected Energy Earthshots, clean hydrogen and long-duration storage have already attracted plenty of intrigue. They've also seen significant advancements in recent years.
The Energy Earthshots Initiative is "really a concerted effort to come in and basically complement and incentivize the private sector," Satyapal said. It promises plenty of targeted funding, a range of other supports and a lofty goal: an 80% price cut for clean hydrogen and a 90% price cut for long-duration, grid-scale energy storage. Within a decade.
"Cost is really one of the big barriers, but in addition, there are other barriers to our infrastructure," Satyapal said. "That was partly why we're looking holistically, not just at one barrier, but really, all the different challenges. Efficiency. Durability. How do we make these viable commercially, and deployable?"
It's an ambitious goal. But as the Hydrogen Shot and the yet-unannounced Earthshots progress, there's "a lot of promise" for emerging technologies in Wyoming, Satyapal said. If progress keeps pace with the department's targets, markets will respond, and jobs will follow.
And on clean hydrogen, the first Earthshot to be announced, Wyoming is already a leader.
Glen Murrell, director of the Wyoming Energy Authority, spoke at the Department of Energy's kickoff Hydrogen Shot Summit earlier this month — an event attended by the likes of Secretary of Energy Jennifer Granholm, Special Presidential Envoy for Climate John Kerry and philanthropist Bill Gates. The state's plan to become a hub for hydrogen has not been taken lightly by the department.
In Wyoming, the conversation about hydrogen has centered on two types: "green" hydrogen, produced from clean energy and water, and "blue" hydrogen, made with natural gas. The Department of Energy is looking at lots of other varieties — gray, brown, turquoise, pink — but is concerned, primarily, about carbon intensity.
"It's really about the clean hydrogen and getting to $1," Satyapal said. "Clean, low-cost hydrogen within a decade is the goal."
The department is casting a wide net to get there, she said. Green and blue hydrogen are both on the table. So are hybrid methods, coal gasification and biological, electrochemical and thermochemical approaches.
"It's not just about the R&D," Satyapal said. "It's also about getting scale, and enabling the infrastructure, and being competitive."