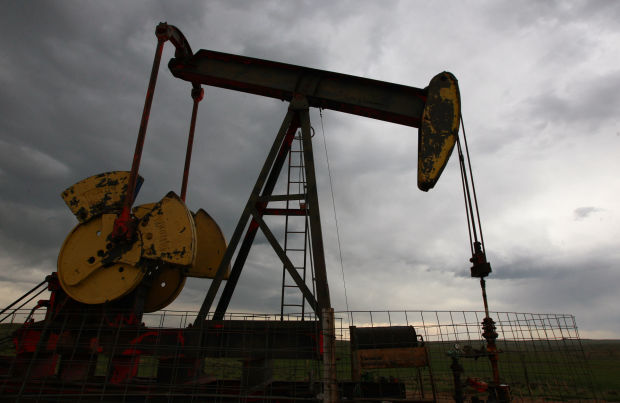 The Bureau of Land Management announced it will hold an oil and gas lease sale in December to offer 282,731 acres of federal land and minerals for development. Several of the nominated parcels for December's competitive sale fall north of Casper and north Rock Springs.
The federal government offers a selection of nominated parcels to oil and gas companies in an online bidding process, typically four times a year. The bureau usually hosts the competitive sales in March, June, September and December, but the pandemic has made this year an anomaly.
The BLM has not publicly outlined when or if the June sale will be rescheduled, though about 103 deferred parcels from the June sale will be made available in the December sale, according to Courtney Whiteman, a public affairs specialist at the Bureau of Land Management's Wyoming state office. The third quarter sale scheduled for Sept. 22 is still on the books and has not been canceled or postponed.
"We are still refining our path forward for the September and December sales," Whiteman said.
Of the 260 total parcels being offered during the last auction of the year, 199 of the parcels were actually deferred in prior sales because they fell within greater sage grouse habitat.
These previously deferred parcels located in sage grouse habitat are not specifically referenced in the latest environmental assessment published by the BLM. (The environmental assessment only includes the 61 parcels nominated specifically for the December sale). The agency also did not provide a detailed reason for why the parcels were being offered now.
That has some conservationists worried.
"Because this is early on in the process, we really have no details about these previously deferred parcels," Alan Rogers, communications director for the Wyoming Outdoor Council, said in an interview Friday.
"I am curious what may have changed in regards to these parcels, given some time in the past year they were deemed unsuitable for leasing, and now they're being rolled back in to the fourth quarter sale without much information," Rogers added. "I'm curious to hear how that decision was made."
In response, the BLM said it plans to release an official strategy for how the agency will prioritize leasing parcels outside sage grouse habitat soon.
"But as for now, we have deferred or plan to defer all sage-grouse parcels from the June and September sales to comply with the Montana District Court's order on prioritization," Whiteman told the Star-Tribune.
In May, a Montana judge ruled the U.S. Interior Department had failed to properly prioritize leasing public land outside sage grouse core habitat for energy development during several quarterly lease sales. The U.S. District Court for Montana's order effectively struck down the sale of 440 leases, encompassing 336,000 acres auctioned during a June 2018 lease sale. It marked the second ruling in a single year from the 9th Circuit vacating oil and gas lease sales in Wyoming.
Wyoming's oil and gas industry has faced a mountain of challenges in recent months — from a global oil price war to the collapse of energy markets fueled by the COVID-19 pandemic. The crisis afflicting energy markets worldwide has hit U.S. shale producers particularly hard, forcing operators to shut in wells and lay off workers en masse.
Of the 62 million surface acres in Wyoming, nearly half is considered federal public land. The BLM in Wyoming manages about 10 million acres of land for potential mineral extraction. Wyoming leads the nation in natural gas production on federal land.
Last year, federal oil and gas lease sales in Wyoming netted over $140 million. Half of the money collected by the federal government during the quarterly auctions, as well as eventual mineral royalties associated with leases, flows back to the state. Oil and gas lease sales in Wyoming have brought in just $3.4 million so far this year.