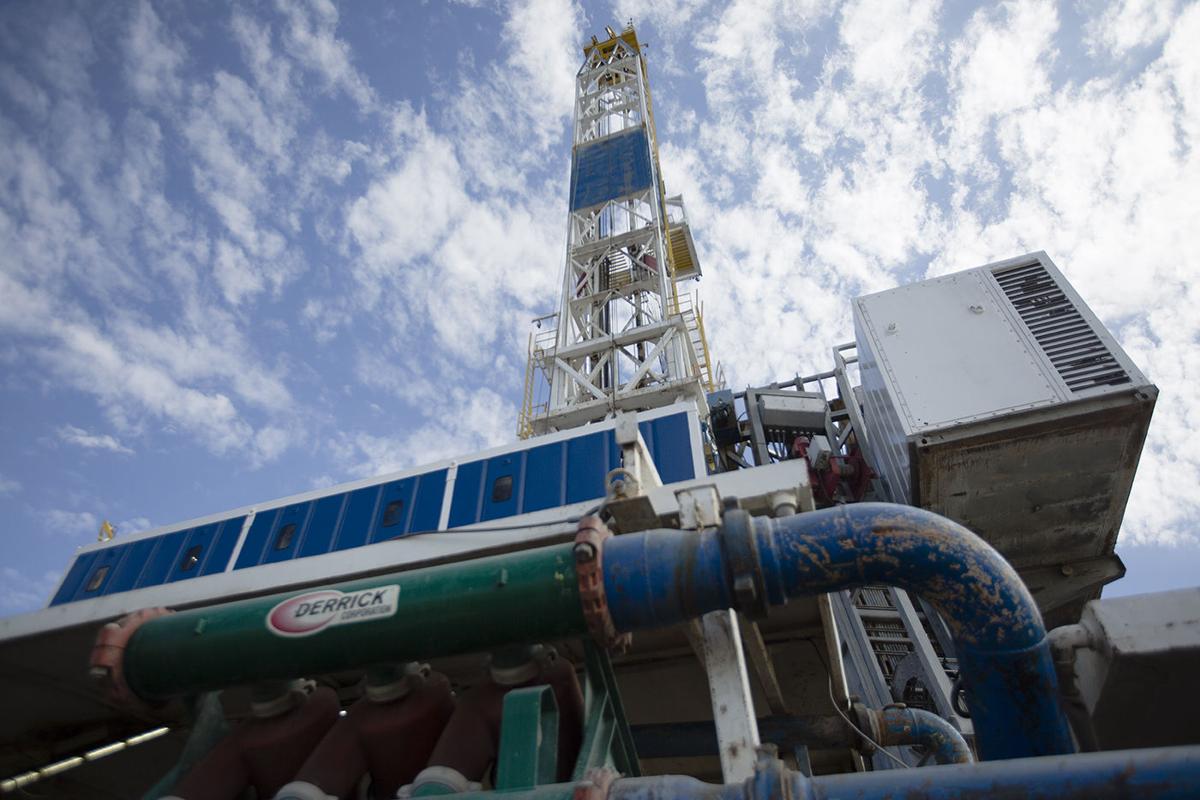 Gov. Mark Gordon on Friday issued an executive order directing state agencies to examine the financial effects of a moratorium on new federal oil and gas leases issued earlier this week by President Joe Biden.
The order further directs the state to explore potential legal options available to Wyoming, the governor announced in a statement.
"These orders issued by the new administration are a direct attack on Wyoming and our way of life," Gordon said in a statement. "I am directing members of my cabinet to examine the economic, financial and workforce impacts of the President's actions. I will continue to fight these misguided and destructive policies by all means necessary. The way to move America forward is not through crushing her Western states."
In addition to forecasting the financial consequences of the Biden's executive actions, the governor's order instructs state agencies to estimate how many jobs could be lost.
On Wednesday, Biden signed an executive order that halted new oil and natural gas leases on federal land. It requires the U.S. Department of Interior to stop approving new leases "pending completion of a comprehensive review." There was no indication how long the moratorium will last.
The move, which is intended to address climate change by transitioning the country away from fossil fuels, was greeted with anger across Wyoming. The state is particularly susceptible to a moratorium due to its vast tracts of federal land.
Wyoming is the nation's top producer of oil and natural gas from federal minerals in the country, contributing 38% of the natural gas produced on federal land nationwide, along with 16% of oil production.
In 2019, the oil and gas industry here provided $1.67 billion to state and local governments, according to the Petroleum Association of Wyoming. That included about $740 million to K-12 education, $28 million to the University of Wyoming and community colleges, as well as $132 million to local governments.
But oil and gas production also significantly contracted last year, due to cratering oil prices and the COVID-19 pandemic.
Biden's order will still allow energy development to continue on all existing leases, the Interior Department confirmed. Leases have 10-year terms and can be extended.
"The targeted pause does not impact existing operations or permits for valid, existing leases, which are continuing to be reviewed and approved," an Interior spokesman told the Star Tribune.
The U.S. Bureau of Land Management currently manages 13,270 authorized leases in Wyoming, encompassing a total acreage of 8.8 million acres, according to the BLM.
Wyoming's congressional delegation also took immediate action to block Biden's order this week.
Sens. Cynthia Lummis and John Barrasso and Rep. Liz Cheney proposed legislation in both chambers on Thursday that would prohibit the president or other top officials leading the departments of Interior, Agriculture or Energy from suspending mineral leasing and permitting on federal lands and waters, unless Congress issues a joint resolution of approval.
Follow the latest on Wyoming's energy industry and the environment at @camillereports