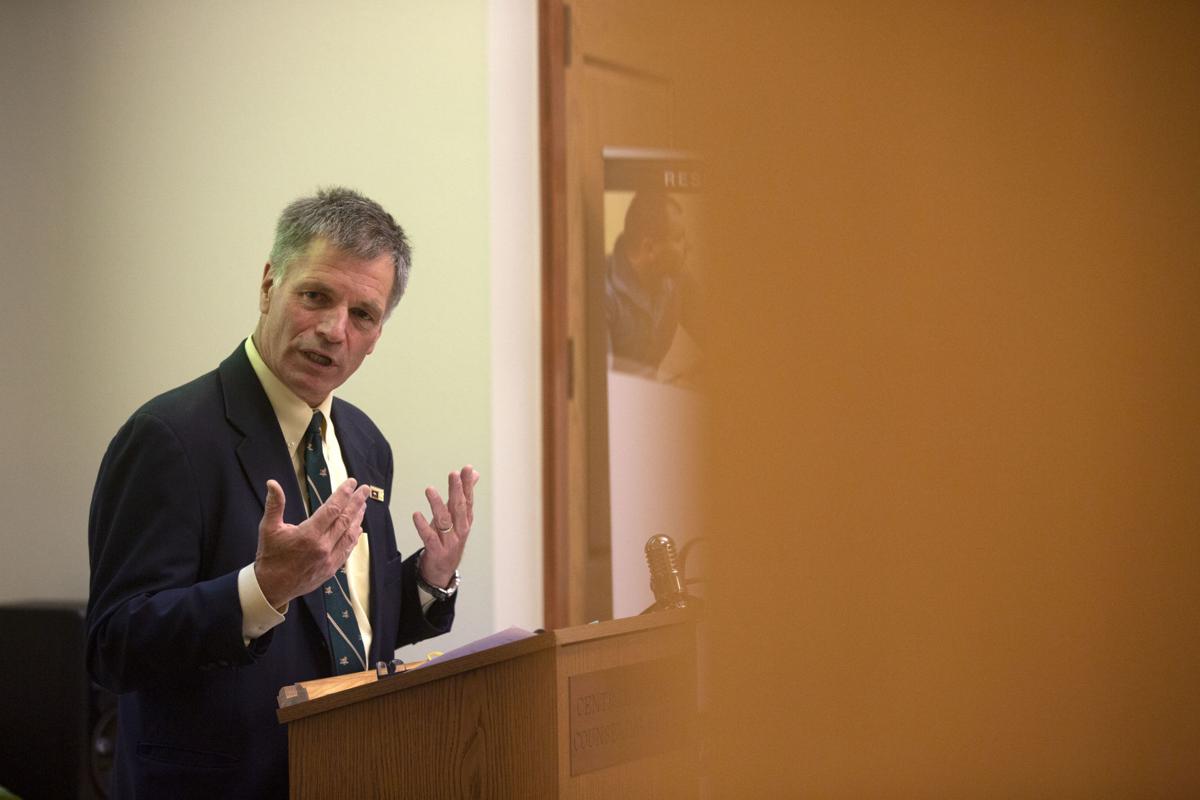 Gov. Mark Gordon came out swinging against the Biden administration's decision to pause federal leasing of minerals to oil and gas developers Monday morning on Fox News, saying the move would have a devastating effect on Wyoming and several other energy-producing states across the country.
President Joe Biden issued an executive order on Jan. 27 calling on the U.S. Interior Department to temporarily stop leasing federal lands to oil and gas companies, pending a review of the program.
"Losing that revenue is devastating to our schools, devastating to our communities, and devastating to those small businesses that really depend on the energy sector," Gordon said Monday. "It's a big deal."
Wyoming receives millions of dollars each year from federal royalties collected when oil and natural gas is extracted on public land.
The federal government dispersed over $457 million to Wyoming in December, all collected from energy production on federal lands in 2020. The year before, the state received $641 million. A significant portion of those revenues go to fund public schools here.
When asked by Fox & Friends host Steve Doocy if the Biden administration has spoken with Wyoming about federal compensation or fiscal support to blunt the economic fallout, Gordon replied, "It hasn't happened yet."
Biden's climate team has emphasized the phaseout of fossil fuel production on federal lands would not come without job creation and economic opportunity.
But many in Wyoming are skeptical.
"There's obviously this discussion about being able to train new workers with new jobs and new capacities, but it's not a one-for-one kind of thing," the governor said. "And I think the wages that are paid in the energy sector are remarkable. They're long-standing jobs."
Wyoming lawmakers have taken a firm stance against Biden's proposal to slow fossil fuel production on federal lands in the name of climate change.
The state produces more natural gas and oil from these federal minerals than almost any other state in the country and relies heavily on the economic activity and revenues it generates.
That said, the COVID-19 pandemic, the rise of renewable energy and global price wars have caused oil and natural gas production to slow dramatically over the past year even without federal policy changes.
And the Interior Department has clarified that the leasing moratorium will not stop activity on existing leases held by oil and gas firms.
The federal government currently manages a lot of leases in Wyoming: 13,270 authorized ones as of Jan. 28. They cover a total acreage of 8.8 million acres.
However, several operators in Wyoming have already reported running into trouble obtaining other necessary permits or permissions from the federal government needed to continue operating.
What's more, Wyoming's checkerboard of private, state and federal lands and minerals in Wyoming could make drilling on nonfederal lands more difficult to accomplish during a leasing moratorium.
On Jan. 30, Gordon issued his own executive order directing state agencies to examine the financial effects of the moratorium. The order further directs the state to explore potential legal options available to Wyoming.
Follow the latest on Wyoming's energy industry and the environment at @camillereports