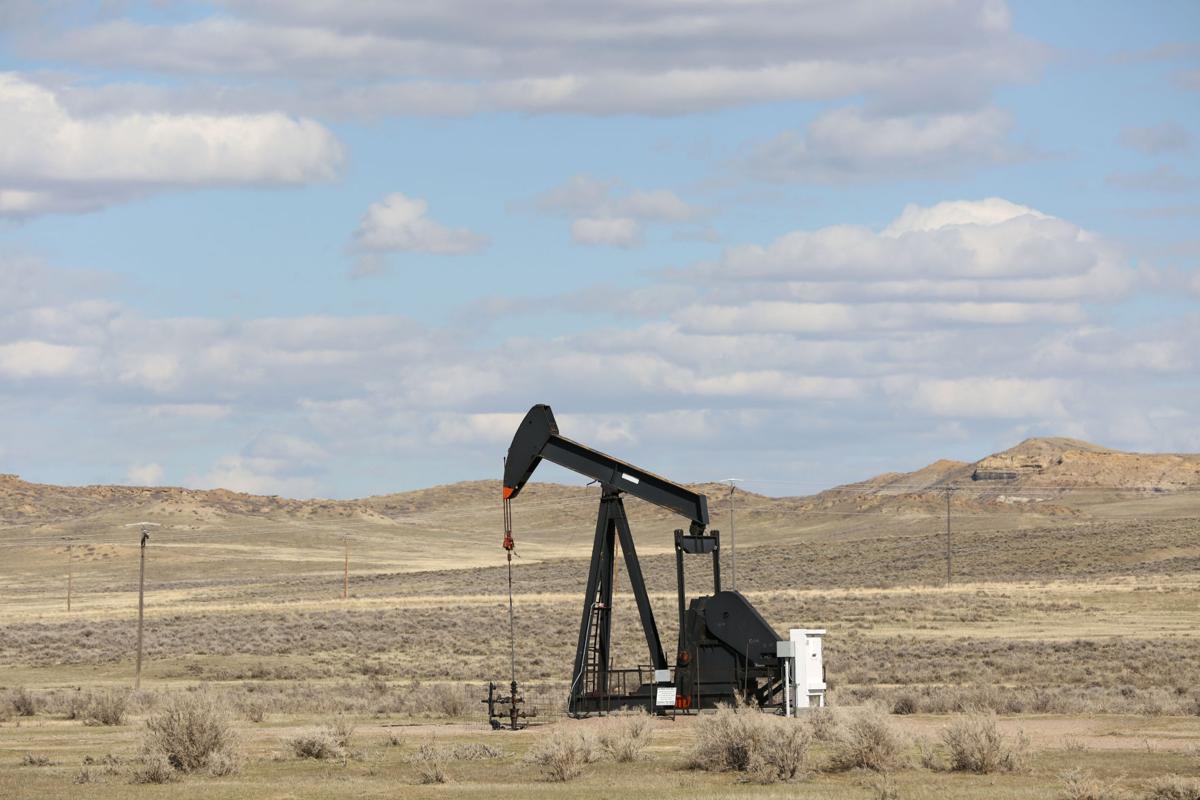 Gov. Mark Gordon led the Republican Governors Association in sending a letter to President Joe Biden on Monday, urging him to withdraw his executive order pausing new federal leases for oil and gas development — a move many state leaders say will devastate Wyoming's economy.
The letter, which was co-signed by Republican governors in 16 other states, called the Jan. 27 decision and lack of consultation with affected states by the Biden administration "alarming," saying it showed a "disregard for the citizens we serve" by threatening jobs in energy-producing states and potentially increasing consumer costs by an estimated $1.7 billion, according to the letter.
"To meet consumer demand and stabilize our electric grid, we depend on energy produced on private land and public land — we need both," the letter reads. "Simply put, the Order jeopardizes our national security interests and strips away the opportunity for Americans to be energy independent."
Gordon's letter is the latest in a string of communications by top state officials lamenting the effects of the executive order on the state's economy, which remains heavily reliant on oil and gas activities on federal land. Superintendent of Public Education Jillian Balow recently appeared on national TV to decry the potential effects on the state's education system, which receives millions in taxes paid by the state's energy industry.
According to a letter Balow and four other state superintendents wrote to Biden last week, the oil and natural gas industry contributed $740 million in funding for the state's K-12 education system in 2019, along with $28 million for Wyoming's higher education system.
Other officials — including the director of the Wyoming Game and Fish Department, Brian Nesvik — have written opinion pieces to point out perceived shortcomings in the moratorium.
The implications for Wyoming could be profound. More than 90% of all natural gas and 51% of oil produced in Wyoming comes from federal lands. According to a recent University of Wyoming study, the state — 48% of which consists of federal land — stands to lose approximately $304 million in revenues from a federal leasing ban.
Other groups, such as the Powder River Basin Resource Council, contend the effects will be muted and have been supportive of a review and restructuring of how the country manages its federal lands. According to the organization, nearly half of the 22.1 million actively leased acres in Wyoming are currently sitting idle, meaning the financial effect on Wyoming will likely be negligible in the short term.
"We applaud the new administration for their immediate action to pause and review oil and gas leasing programs on federal lands and minerals," the organization said in a statement last month. "This is a necessary and long overdue action to stop the looting of public resources as fossil fuel developers accumulate excess leases at today's bargain basement prices. Thousands of acres of federal subsurface resources are already leased and undeveloped, so this pause in breakneck leasing will neither harm producers with economic resources nor slow our energy economy."